The long-anticipated action-adventure game Evil West is out now, and players are very excited about it. While Jesse, the protagonist Vampire hunter, is exceptionally skilled in his duties, there come specific challenges where you must equip him with enhanced abilities to counter the stubborn evil bosses. That is why we have compiled a list of some of the best perks you can equip your character with in Evil West.
---
Key Takeaways
Evil West is a newly released action-adventure game that is very well received by the gaming society.
The main character is Jessie, which is a Vampire hunter by profession. He has many abilities and mainly uses his strong punches to destroy his enemies and advance through the game.
While at higher levels, there are advanced bosses, and fighting against them with bare knuckles can be challenging.
Therefore, the developers have introduced many perks in Evil West, which players can equip by leveling up and using against powerful enemies.
There are various types of perks in Evil West, each serving a specific purpose, from defending to attacking.
---
Evil West Best Perks
There are different kinds of undead hordes in Evil West, and you cannot deal with all of them in the same way. Some are easy to hunt, while many demand extreme capabilities to decimate them. Consequently, there are many available upgrades for your protagonist, but the enchanted perks are the ones you would need the most.
As many perks are available, players can be confused when choosing one for their character. It is worthwhile to note that players cannot get these perks quickly.
Players can get several perk points when they level up in Evil West. Later on, they can invest in these perk points to get different perks. Here is a list of some of the best perks available in Evil West that every player should acquire.
Projectile Block
It is obvious that the undead hordes will try to kill you with different attacks. Surviving these attacks is an absolute necessity. While in most games, players can defend themselves by using different shields. Unfortunately, no such mechanism is available in Evil West at beginner levels.
Therefore, players must defend themselves against these nasty attacks using the dodge button. It is usually not an easy task, especially during intense close-range fights. However, in later levels of Evil West, along with many other perks, players can unlock the Projectile Block and use it to block attacks.
Players can equip it in their Zap Gauntlet and use it anywhere necessary. Using a Projectile block becomes absolutely necessary during the Arena Fights at later levels of the game. In such levels, the number of attacking ghouls and their attacking potency increases. A strong defense, along with a proper attacking mechanism, is what ensures survival in such conditions.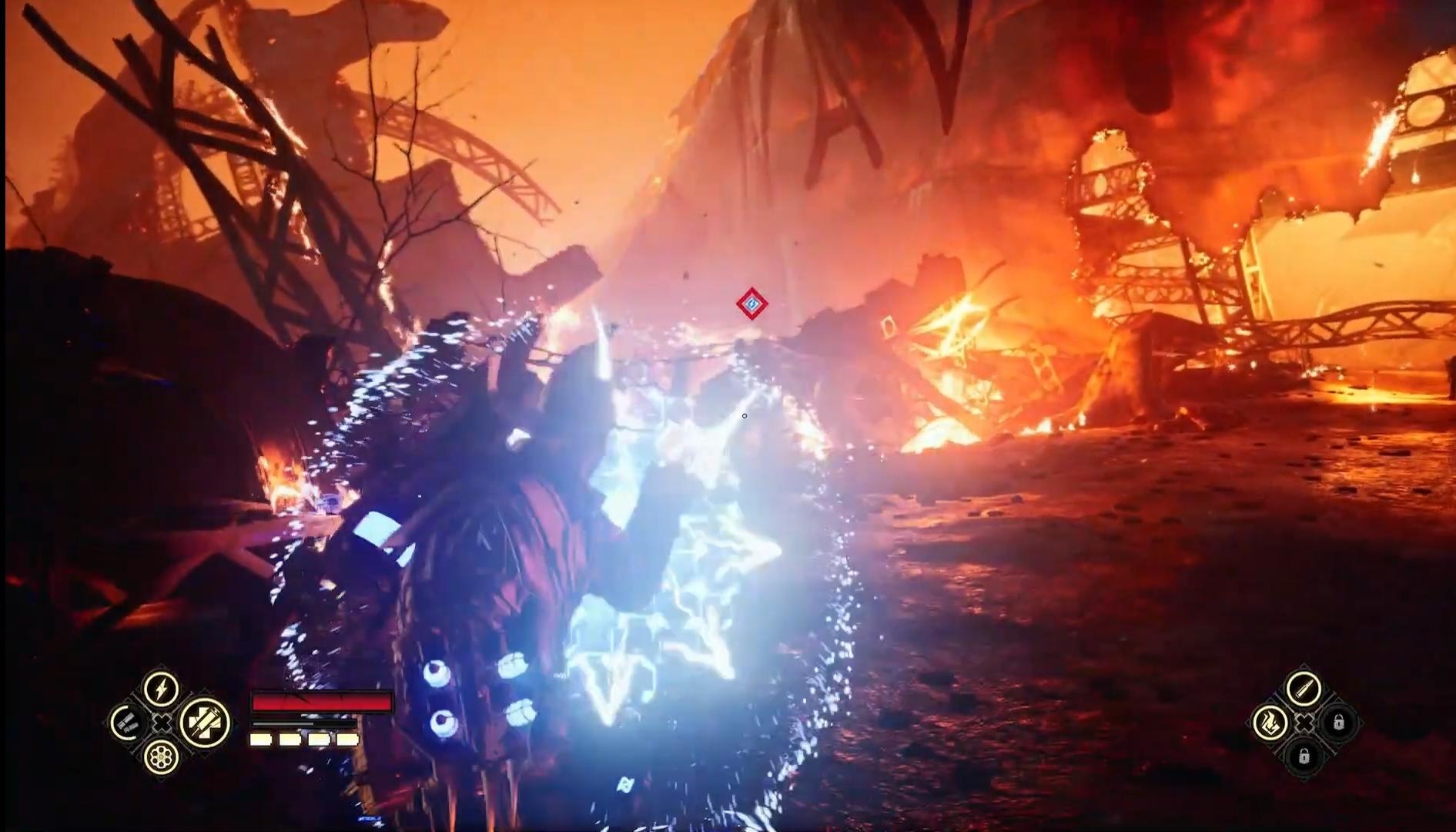 Extra Juice
It is an exciting perk in Evil West that allows players to pick more such items, which can help them recharge their energy bar. Moreover, players can also use it to increase their maximum energy bar by one point. Consequently, it boosts the chances of your survival by recovering your energy bar.
Short Circuit
When you reach mid of the game, you will face tanky Vampire Noble mini-bosses. They come in large numbers and are the most common mid-stages enemies. Dealing with them can be a little annoying, and that's where you will need an easy way out.
Short Circuit is one of the essential perks in Evil West that you must acquire to survive and progress in the game. Using this perk will allow players to kill mini-bosses by electrocuting them using the lightning abilities of Jessie; the deceased enemy drops energy pick-ups. Players can use these to refill their energy bars.
Consequently, they can repeatedly access the supercharge mode. Short Circuit is exciting because it can help players recharge their energy bars in the middle of their fights and also from the deceased enemies' corpses.
After Shock
We all have played Tekken at some point in our life. That said, you must be familiar with Paul and his Super Punch. We all know how that was a one-stop solution that could end the fight within seconds. Just like that, in Evil West, Jessie's primary weapon is his powerful punches.
Players can win most of the game solely relying on Jessie's powerful Quake punches. He can ruthlessly smash those minions and progress through the area to win more games. More is not always better, but we can use some extra help in this case. This is where the After Shock perk comes in handy.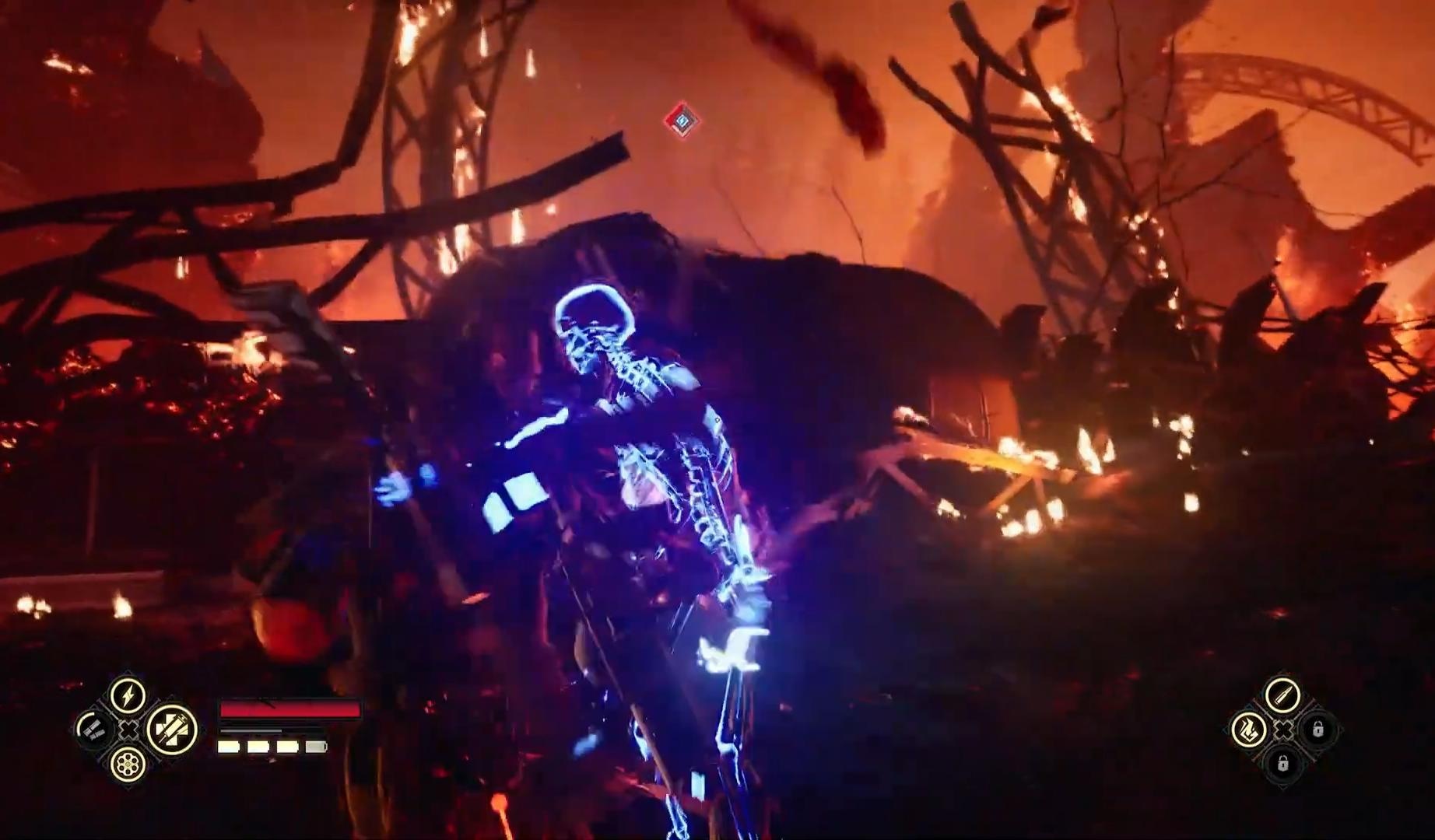 It is one of the best perks in Evil West, which essentially increases the power, intensity, and speed of a Quake Punch. Moreover, it also increases the lightning blast when you pound the punch on the ground, consequently increasing the area of damage and killing many minions instantly.
Enhanced Combo
Imagine you are about to finish the game, and there are some final bosses you need to deal with. The conventional E-combo helps a lot and can even destroy many strong opponents like pieces of paper. However, it does not ensure your win, and you can need some extra help.
Enhanced Combo is one of those perks in Evil West that can help you nail even the strongest foes. It adds more punches and speeds them up in an E-combo. In the end, you can drain the health bar of Ghoul within seconds while staggering them useless. Players can unlock the Enhanced Combo at level 16 in Evil West and turn their opponents into ashes.
Death Defied
Jessie has his powers, but he is not invincible. While he can kill the strongest bosses with his unique abilities, keeping a safe side from potential threats is also crucial. Even worse, your character will lose performance if you play the game in Hard Mode. Even the Normal Mode can take a toll on your character's health during intense battles.
Playing on the Do-or-Die rule is fun. However, having a spare life makes it even more exciting. This is where Death Defied perk comes in handy to achieve fun gameplay with a spare life. It is one of the most crucial survival perks in Evil West, which can grant you an extra chance at life when you need it the most.
Players can get it after they reach Level 14. After equipping it in Evil West, it can help recover a 25% health bar when a deadly or life-taking blow occurs to the player. However, keep in mind that players can use it only once during significant boss fights.
Punch The Bunch
Jessie has strong fists and can quickly kill an enemy with just one punch. However, things can be a little messy when many enemies are around you. You can kill a few of them, but most will eventually dominate you. The solid and robust jawbreakers will fail when your character is outnumbered.
Fortunately, the developers did not forget to add the necessary help-out. Like many other perks, Punch the Bunch is an important upgrade to your character in Evil West, which essentially increases the area of energy. Ultimately, players can hit more than one enemy with a single punch. Moreover, you can also handle the pressure no matter how many enemies have circled around your character.
Like the Death Defied perk, players can unlock Punch the Bunch when they reach level 14 in Evil West. It is also an effective help-out when you are about to complete the game and fight the last and most powerful bosses.
On A Roll
You cannot just move around killing the bosses without needing any energy. Of course, a consistent source of energy is required to keep you moving. It is usually represented by an energy bar beside your character in Evil West. It is crucial to keep it filled to use your best abilities against enemies, especially when you heavily rely on combo-focused gameplay.
On A Roll is one of those perks that will help you refill your energy bar in Evil West while showing your best abilities against the terrifying monsters. It activates every time you kill five monsters and drop energy for players to pick up. Players can unlock it at level 12 in Evil West.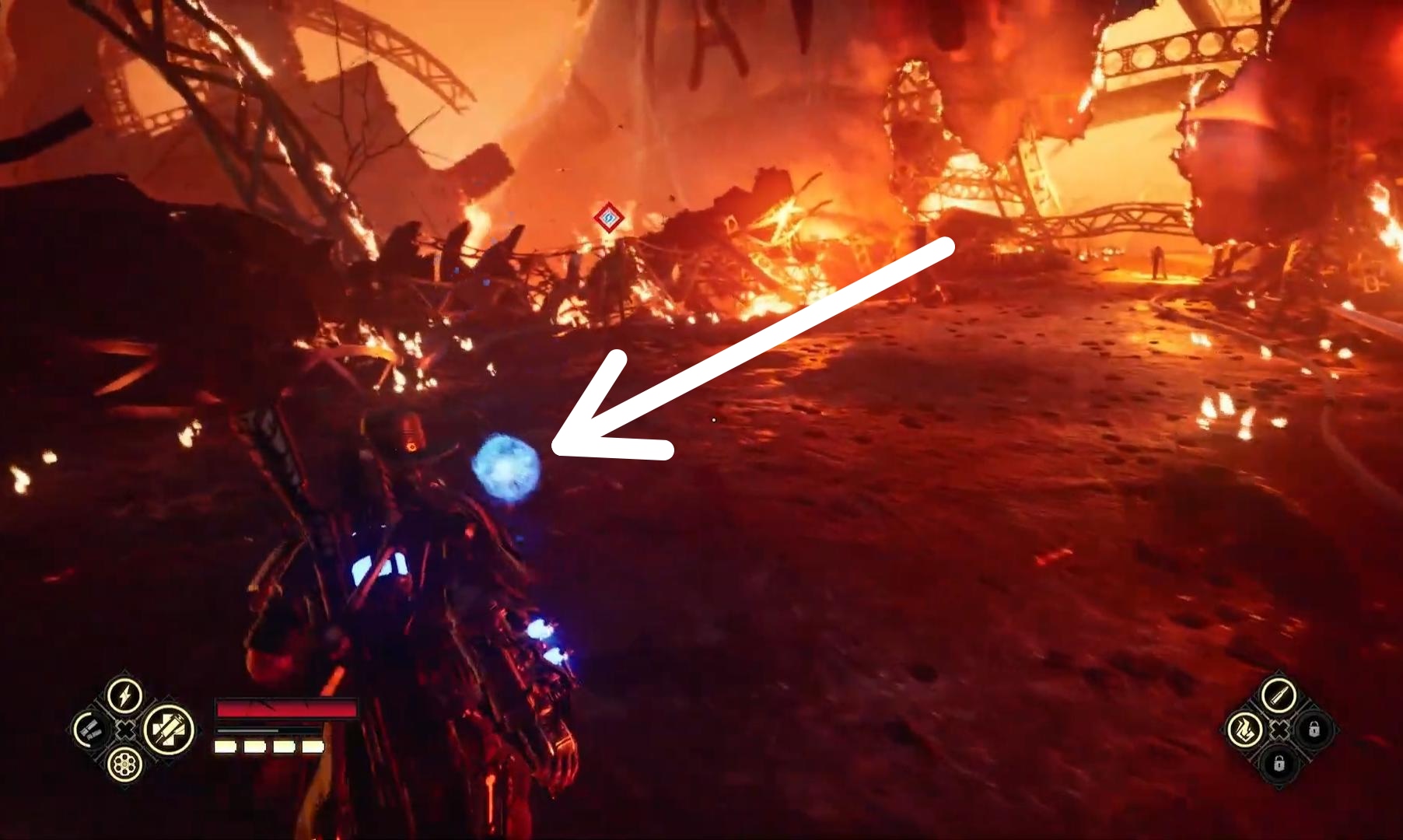 Very Very Frightening
Very Very Frightening is by far the best perk among all the perks in Evil West. If you are a Thor fan, it is definitely a must try for you in Evil West. Remember the scene where Thor summons lightning from the sky and uses it to incur wrath on his enemies? Well, Very Very Frightening does the same job in Evil West.
Players can unlock it at level 16, accessed whenever the Supercharged mode activates. It primarily serves the purpose of randomly blasting enemies with thunderbolts from above. It is most helpful when fighting against a group of enemies. Moreover, it can also critically damage a minor boss and leave his health bar depleted.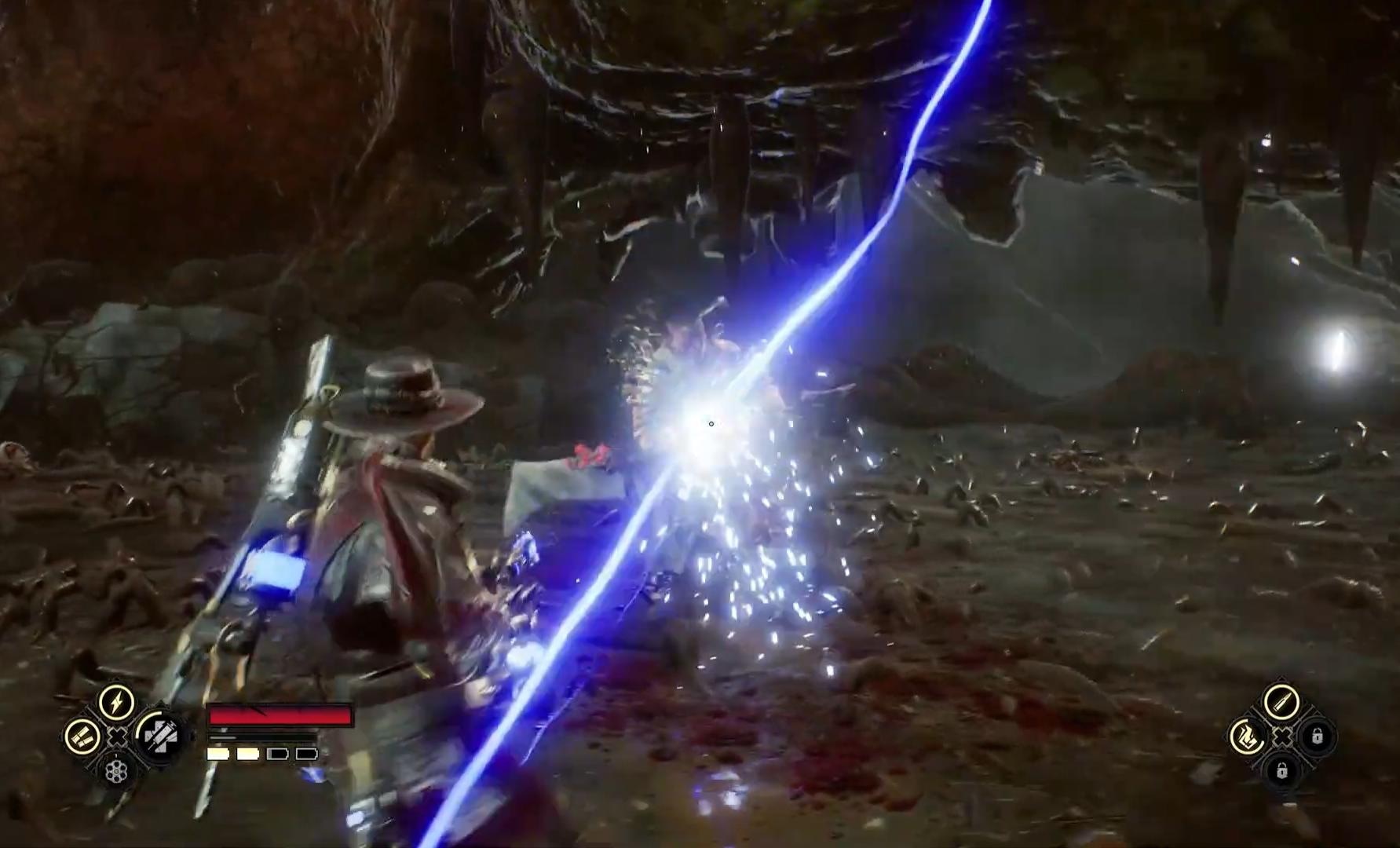 Discharge Block
Jessie is equipped with exciting abilities and indeed, they are necessary to survive the game. If that was not enough, the developers have also provided many upgrades and perks in Evil West. Discharge block is one of those exciting perks in Evil West that can considerably change the battlefield map.
Usually, when many enemies are rushing at you, you will want to create a safe space for your free movements. Players can do that with the help of Zap Block and create a strong shield against enemies. However, it can only be used against one enemy at a time.
It is where Discharge Block comes to help. When activated, players can use it on the battlefield along with the shielding feature to give an electrocuted buff to many enemies simultaneously. Consequently, it will push the enemies away and freeze them for a few seconds. Players can unlock it at level 12 and use it to dominate the crowded battlefield.
It was all for our guide on Best Perks in Evil West. How do you find the new game, and what are your favorite features in Evil West? We will be delighted to hear your review in the comments.
Good job! Please give your positive feedback ☺️
How could we improve this post? Please Help us. 🤔