Accessories are one of the most necessary things in Final Fantasy 16 to boost your stats. You can find unique and rare accessories like the Genji Gloves in Final Fantasy 16. This new installment to the Final Fantasy series brings back many new additions while keeping some of the previous ones.
---
Key Takeaways
Accessories provide a boost to your character's stats when equipped.
Genji Gloves are one of the accessories in Final Fantasy 16 available toward the end of the game.
They are obtainable through the Pron's whisper for 2365 Renown.
They buff your attack damage by 5%.
In New Game Plus, they can be modified for an additional 5% buff.
They can also be sold for 50,000 Gill if not up to your liking.
---
Genji Gloves Location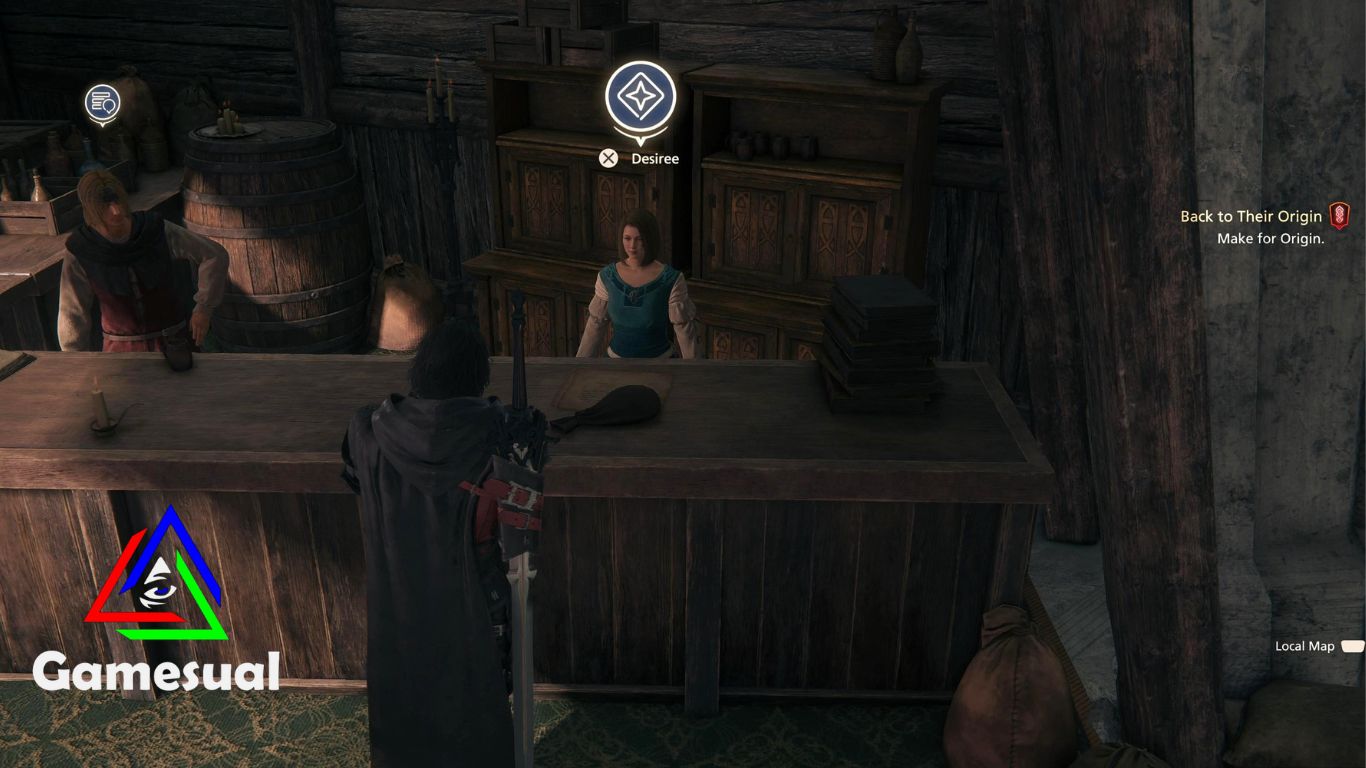 In the previous installments, you were supposed to defeat Gilgamesh to obtain Genji Gloves. However, in Final Fantasy 16, Genji Gloves are obtainable as a reward from Patron's Whisper. Still, you must obtain a certain amount of Renown (2365).
You will earn Renown throughout the game by completing side missions or hunts. There are several ranks in the Patron's whisper, and Genji Gloves are at the end, so it will take you some time to get it.
This will be possible towards the end of the game when you will have access to different side missions and notorious marks. There's also an option to sell it for 50,000 Gill if you don't find it to your liking, but it would be unwise as it will not benefit you.
Perks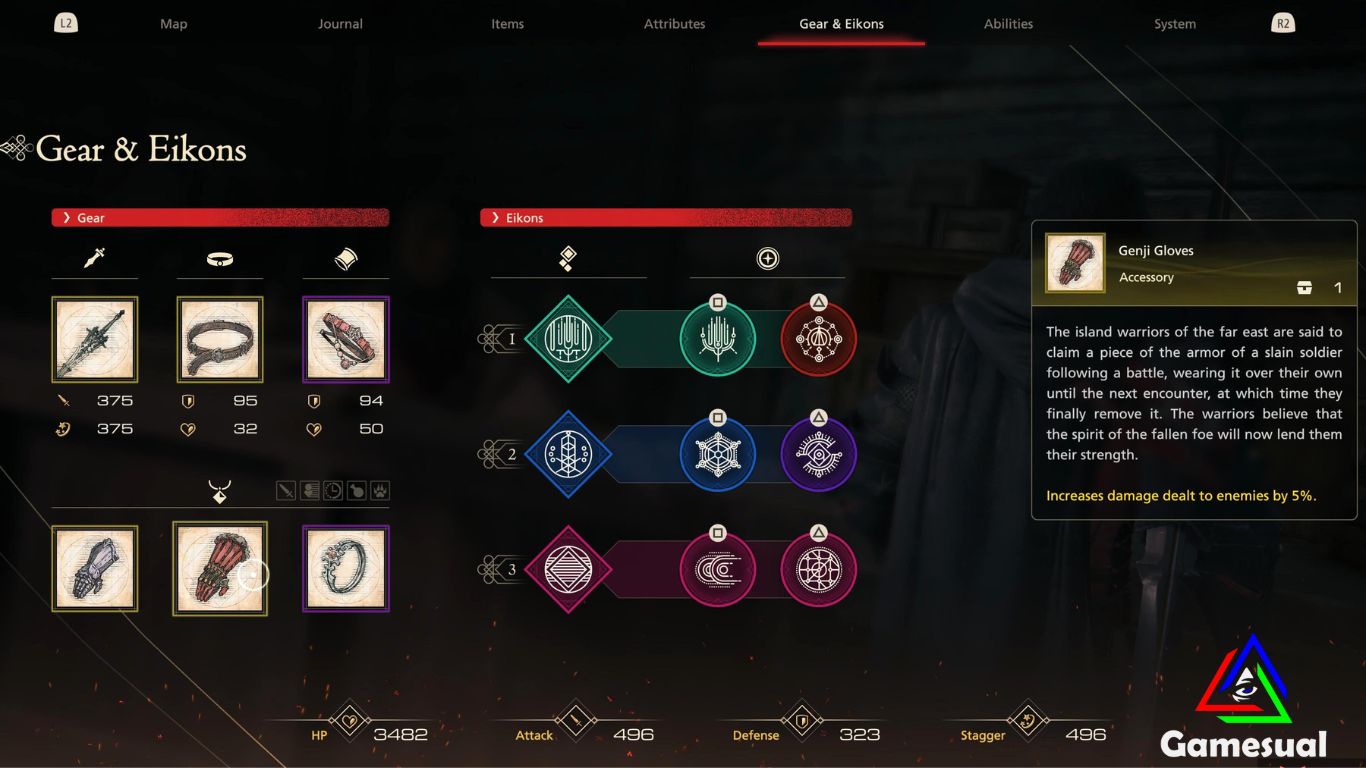 | | | |
| --- | --- | --- |
| | Name | Stats |
| 1 | Genji Gloves | Damage dealt to enemies increased by 5% |
| 2 | Genji Gloves +1 (New Game Plus) | Damage dealt to enemies increased by 10% |
Equipping Genji Gloves in Final Fantasy 16 increases the damage dealt to opponents by 5 percent. Like any other special gear, you cannot modify or upgrade it unless you have cleared the game at least once.
In the New Game Plus, you can modify the Genji Gloves. Doing so increases the buff from 5 percent to 10 percent. However, you cannot do this until you find another pair of Genji Gloves. This means completing Missions and earning Renown again.
This buff makes you much more formidable, allowing you to deal with foes efficiently.
The new installment to Final Fantasy brings about many new accessories, opening a wide range of options for players. One recurring accessory is Genji Gloves, providing boos to the players' attack power when equipped. If you found this guide helpful in your approach to getting accessories, also read:
Good job! Please give your positive feedback ☺️
How could we improve this post? Please Help us. 🤔