Quests are an essential part of Final Fantasy 16 where players solve puzzles and conquer terrifying obstacles while going after these mythical monsters. This article will be talking about finding and hunting one of those creatures. We'll explore Final Fantasy 16 Muddy Murder Location in detail.
---
Key Takeaways
Muddy Murder is a formidable opponent in the all-new Final Fantasy 16.
At the same time, this neat opponent is a little hard to find and thus requires exploration.
This slimy monster has many tactics up its sleeve to make the fight difficult.
It is incredibly quick and unpredictable.
Defeating Muddy Murder earns lots of deserving rewards.
When you defeat it, you'll receive rewards that can be used to craft unique weapons.
---
Here is a brief introduction to this monster's stats. You'll see them in a detailed view down below in the article.
| | | | |
| --- | --- | --- | --- |
| Strengths | Weaknesses | Level | Rank |
| Always unpredictable | Slower Projectiles | 38 | A |
| Fast Speed | | | |
| | | | |
| | | | |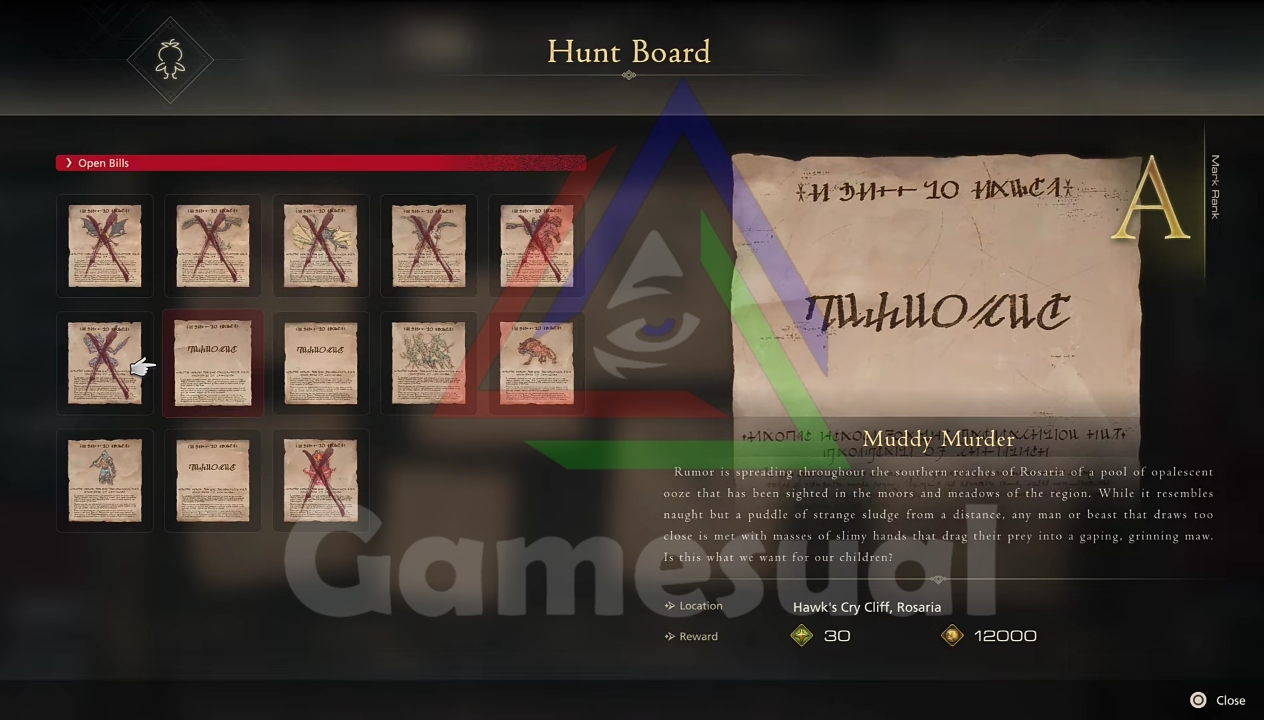 Among Rosaria's southern regions, there is a rumor that an odd pool of hazardous ooze has appeared among the moors and meadows. It initially seems to be a typical puddle of sludge. However, anyone who approaches too closely is grabbed by sticky hands and dragged into a gaping, grin-filled mouth.
People of Rosaria must are always worried about exposing their kids to such risk after witnessing this terrifying scene. This unidentified beast threatens both people and animals, and its presence makes everyone in the area feel unsafe. A goopy monstrosity that's quick and unpredictable on its feet and also uses many elemental spells to maintain its terrifying reputation.
Muddy Murder Location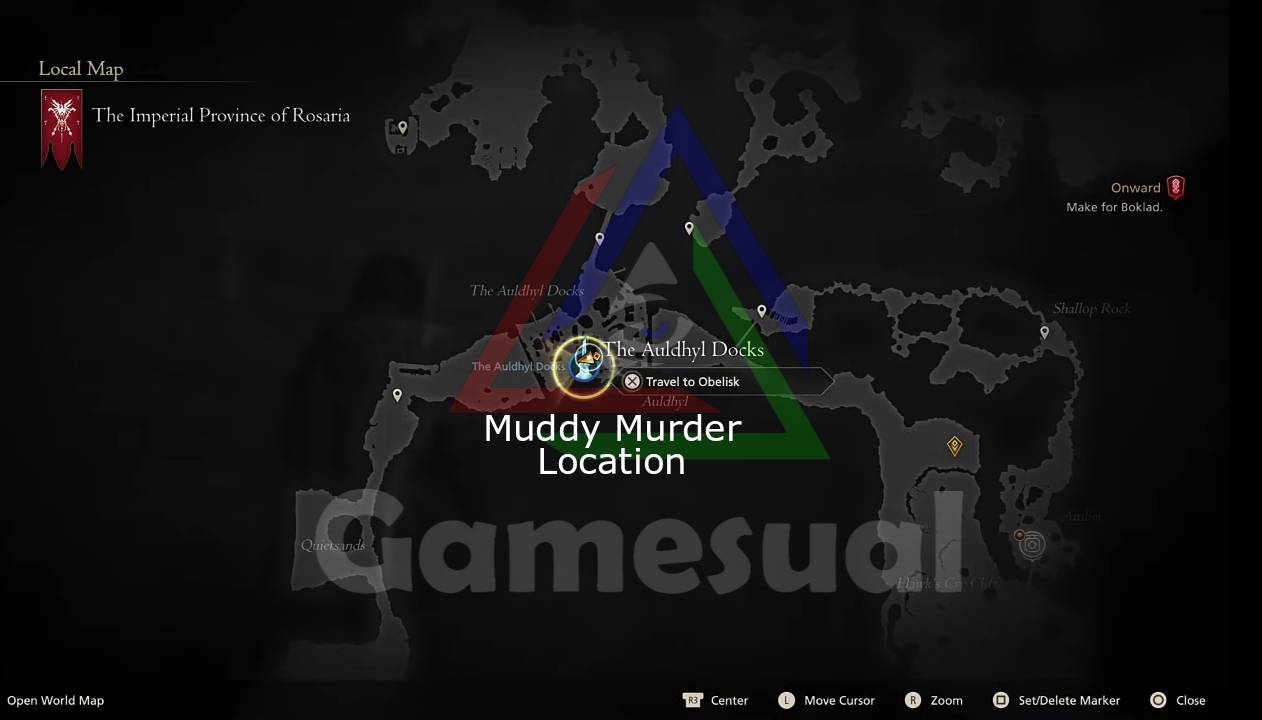 Players can speak with Nektar to try this A-rank hunt after completing the Bolts from the Blue main quest, which unlocks Muddy Murder. The Flan Prince can be found in Rosaria, close to Hawk's Cry Cliff. You can locate this creature on top of a hill by heading north from the Obelisk or east from The Auldhyl Docks.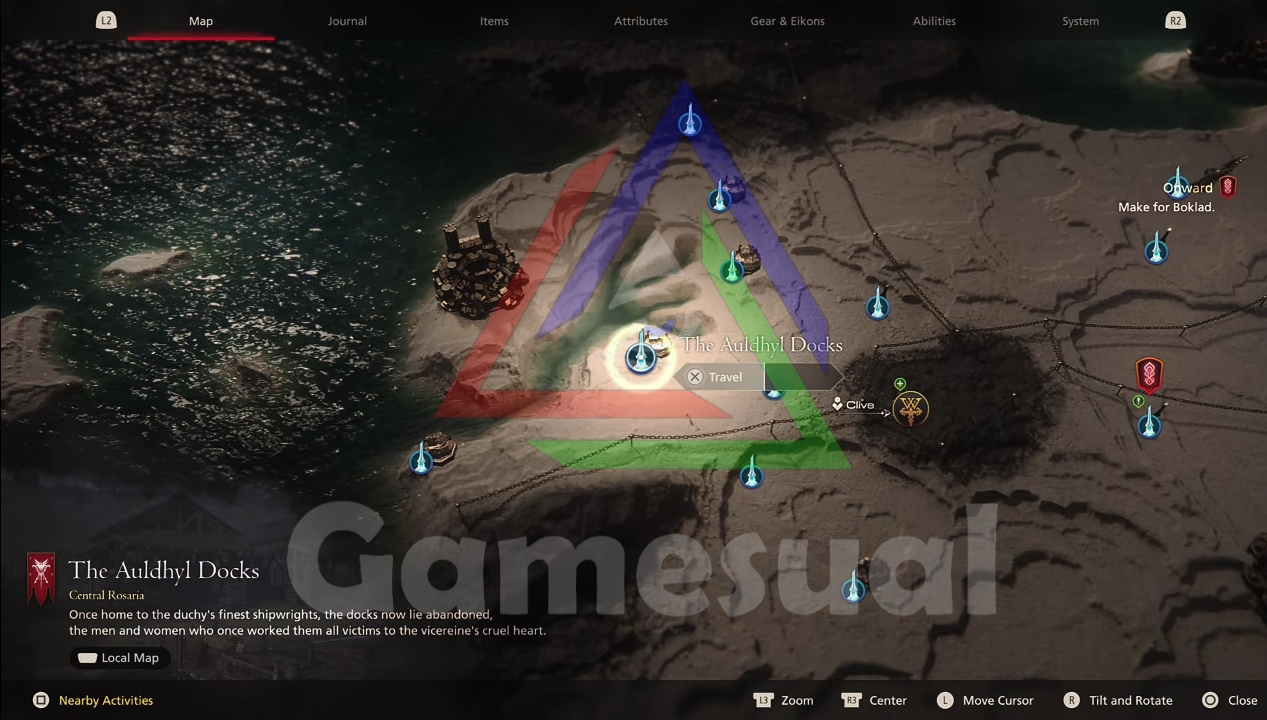 To simplify it, Just follow these steps and you will come across Muddy Murder in no time:
First, you need to travel to Hawk's Cry Cliff.
There you will see a main road. Just follow it to the north.
As the path curves west, keep an eye out for a valley on the right and head toward it.
From there just go further into the valley till you come across it.
The Muddy Murder is a little hard to find, unlike other monsters. You will need to do a little more exploring in that area until you come across it.
Defeating Muddy Murder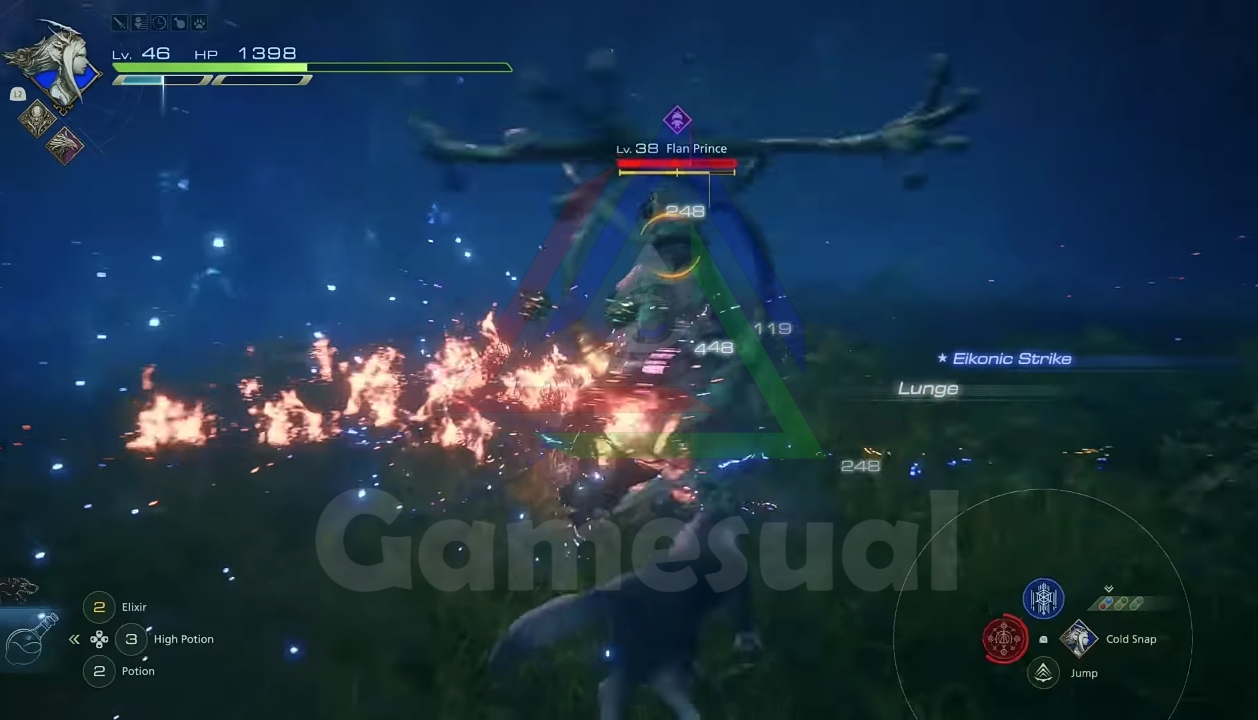 Muddy Murder, AKA the Flan Prince, is another interesting creature in the world of Final Fantasy 16. It's a really agile and unpredictable foe that is bound to offer quite a challenge to the players. It is a Rank A and level 38 boss and thus you need to be really careful while approaching him. Stock up on all of your healing potions and defensive potions before you approach it.
Muddy Murder also utilizes many elemental spells while being quick on its feet against the player. Its attacks hit hard and cover a large area. It always mixes up its attacks in hopes of keeping the element of surprise going.
Muddy Murder Attacks
| | |
| --- | --- |
| Elemental Attacks | Firaga, Blizzaga, and Thunderga are the elemental attacks that the Flan Prince can use to damage Clive. They are pretty self-explanatory with their names. Its arsenal also includes Quake and Tornado. It will jump towards Clive after using any of these spells, so be ready for these moments throughout the fight and dodge out of the way. |
| Hands Down Attack | Even though it can bash into Clive with its gelatinous bulk and deal significant damage, the most damaging attack is still when it joins its palm for Hands Down. Clive will lose a significant amount of health in the sequence of a one-handed smash, two fast smashes, and a final jumping smash after a brief pause. If the entire combo connects, one strike could be the final blow for players, so be very careful of your distance. |
| Dualcast | The Flan Prince utilizes Dualcast to combine its elemental strikes when it is in lower health. It can be hard to dodge this massive attack therefore players must be cautious to avoid the impacted areas before continuing their attacks |
Look for an opening through its projectile attacks. When it launches one of its slower projectile attacks, you have a fair chance to attack and use your abilities against it. Since its other sets of moves have various timings when you try to dodge them, take your time and patiently wait for an opportunity.
A very useful ability to reduce damage is Titanic Block. Use Titanic Block in place of Flan Prince's assaults if you're having trouble dodging them. Use it frequently and freely as there is no cooldown on it to deal with this challenging gooey monstrosity.
Staggers will naturally occur if you merely concentrate on inflicting damage; however, you shouldn't try to hurry this enemy into forcing a stagger state. In short, use a hit-and-run tactic to avoid the enemy's strongest attacks while gradually decreasing its health.
Muddy Murder is a strong enemy so it is also advised to level up enough before you decide to challenge it.
Rewards
These are the rewards that you get for beating this Gooey and bulky abomination:
Gelatinous Mass (used for crafting material)
95 Ability Points
5,200 Experience
30 Renown
12,000 Gold
Not only that, you get even more rewards from the Hunt Board for defeating Muddy Murder.
Hopefully, this guide has helped you in your journey to defeat Muddy Murder and get the deserving rewards.
As those are big rewards, you should strive to defeat even more monsters from the Hunter Board in the world of Final Fantasy 16. Down below are links to some of the monsters from that and also some more Final Fantasy 16-related guides that will further help you.
Good job! Please give your positive feedback ☺️
How could we improve this post? Please Help us. 🤔