You may wonder how long it will take to finish the new comedy/action FPS game "High on Life." Well, you are at the right place as we discuss how much time you need to invest in this game to complete it.
High on Life is an action game filled with jokes and chaos, thanks to the co-creator of Rick and Morty, Justin Roiland. Earth is being attacked by the G3 cartel, who consume humans to get high. It is your job to become the most feared intergalactic bounty hunter in the universe and save earth from those stoned aliens.
---
Key Points
Players with different playstyles will take different periods to complete the game.
It depends on how much you complete the game, either just the core missions or side quests and achievements.
Completing just the core bounty missions will take you, on average, 8.5 hours. Rushing the missions and playing slowly will affect the time accordingly.
Completing the main missions along with side quests will take you, on average, 12.5 hours.
Whereas if you want to complete every quest, achievement, and mission, it will take about 15 hours.
---
How Long Is High on Life
If you are a die-hard fan of The Rick and Morty Show, then you'll probably love this. It may get to the point that you get addicted to the game, so it's best to know what you're getting yourself into before you're too deep.
So, for that reason, we discuss exactly how long it will take you to complete the game. No matter which playstyle you have, either you play for fun and pleasure or for the thrill and competition, we will tell you just how long it will take for you to finish the game.
Completing Main Story
Completing the main story includes only focusing on the primary missions of the game without indulging in side-quests or NPC interactions. On average, the time taken to complete only the primary story mode is 8.5 hours.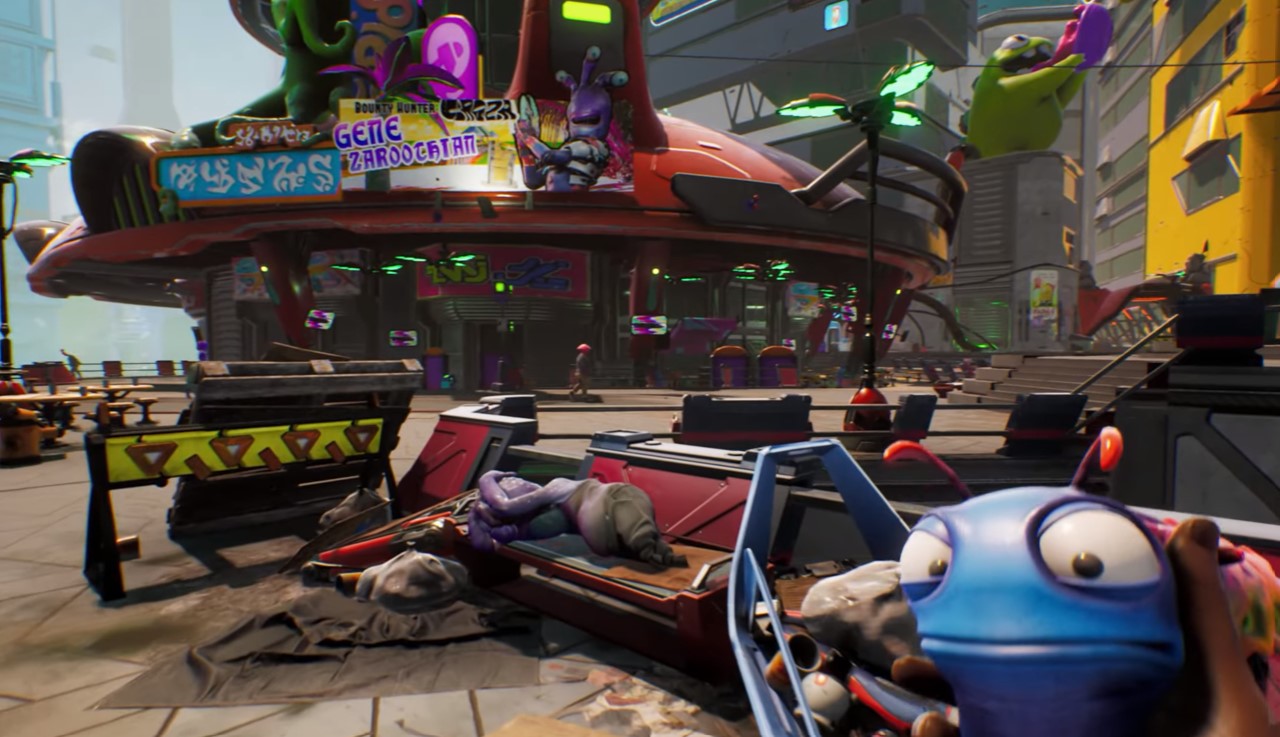 This includes completing the seven bounties that are the core story missions of the game. To defeat the G3 cartel, you will need to complete these seven bounties as soon as possible:
9-Torg
Krubis
Douglas
Skrendel Brothers
Dr. Giblets
Nipulon
Garmantuous
If you don't want to listen to the talking gun for long, you can rush through the missions and complete the game much more quickly. Meanwhile, some players can even finish it within 7 hours.
But that may be less enjoyable since you're putting all your focus on the game rather than listening and appreciating the well-written jokes by Justin Roiland. The creators of High on Life really put a lot of thought into each scene, trying to make it as funny as possible.
So, to appreciate that effort, you may want to take the game slow and truly enjoy it. In that case, the time needed to complete the main story will be around 11 hours. These types of good comedy/FPS games don't come around often, so be sure to cherish them while you're playing.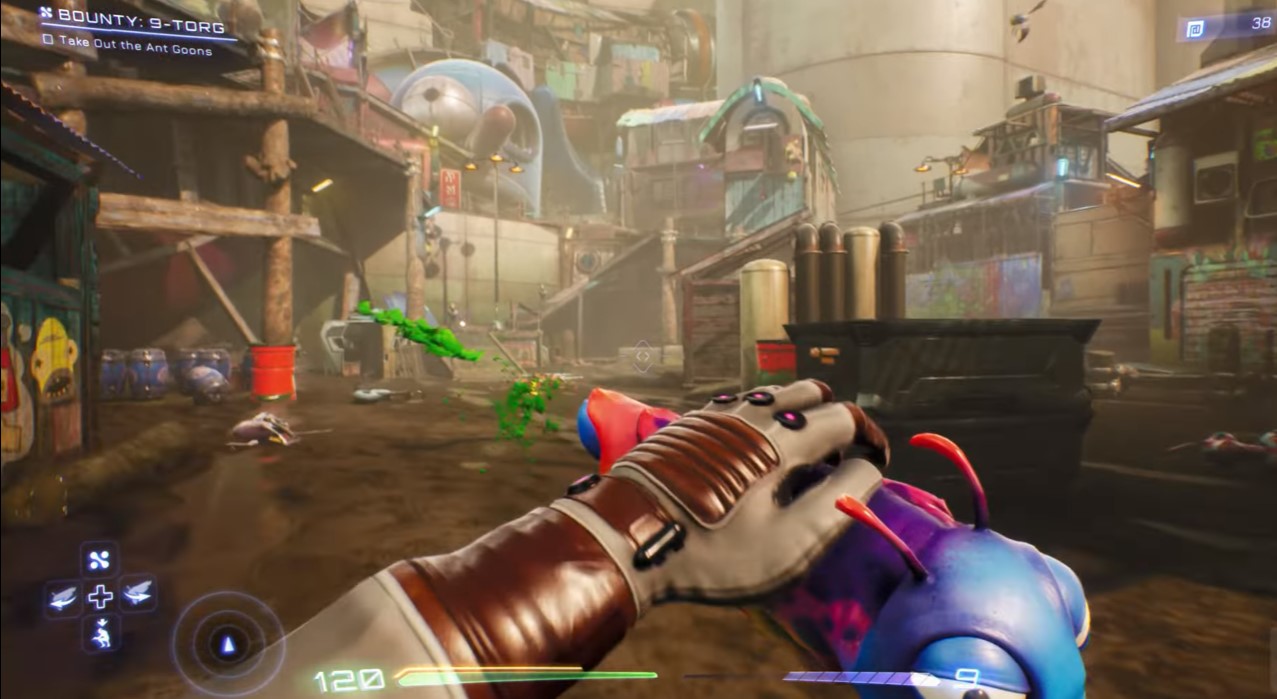 Completing Main Story + Sides
Most people prefer to try out other things in the game as well. So, if that is the case for you, your average time to complete the Main missions + the Side quests will be 12.5 hours. The creators like to put other features in the game that are not part of the main mission, so check them out if you fully want to experience what the developers made.
On the other hand, you can compete with a friend who might have completed the game first, along with its side missions. In that case, remember that it will take you around 8.5 hours to get it done, provided that you are good at FPS and puzzle-solving games.
However, not everyone wants to rush the game completely. Some lighthearted gamers want pleasure while playing, so they may spend more time completing the game. If you fall into this category, you will require around 15 hours to finish the core story missions and side quests.
Completionist
Some gamers know how difficult it is actually to develop a game. And they want to try out everything the developers included in the all-new High on Life. These types of gamers are usually the ones who don't like to leave any stone unturned, which is immensely respected in the gaming community.
This also includes completing all missions and side quests and exploring other game features. In addition, it includes unlocking almost every achievement in the game and trying to get all the game's collectibles. On average, it takes about 15 hours to complete the game.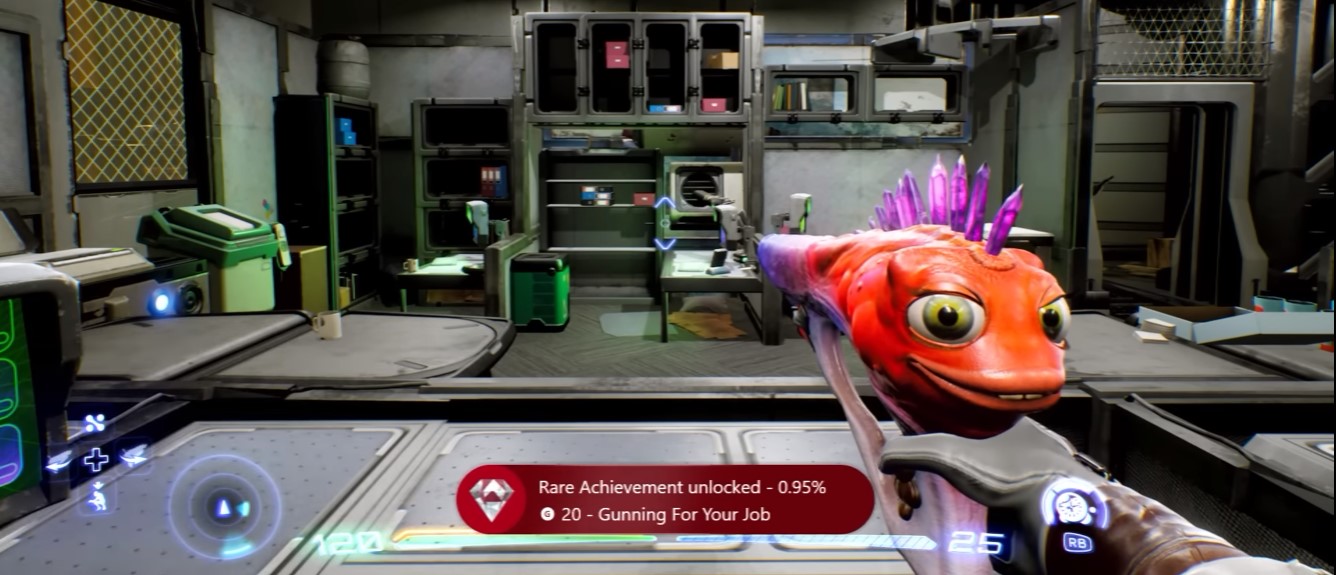 Now obviously, different players have different playstyles. One of the playstyles is try-hard in the game and tries not to die even once. If you are also one of these players who focuses on a no-death playthrough, you may finish the game in nearly 12.5 hours if you are good enough to beat all enemies.
On the other hand, you may prioritize going slow and appreciating each feature of the game separately. You may be curious what the talking gun would say when you die so that you would die on purpose. Or maybe you're wondering if you can stab and kill every enemy without using your gun, and you die trying.
Playing a game without caring much about dying will surely make it more fun but also time-consuming. It will take you more than 17 hours to finish the game at a slow pace.
Spend Time Watching Movies
The ability to watch an entire movie inside a game is a unique feature of this game that hasn't been done ever before. So, you may wonder how long it will take to watch all these movies since they are a part of the game.
The game has four movies: Tammy and the T-Rex, Vampire Hookers, Blood Harvest, and Demon Wind. All of these are films released before the 2000s.
Tammy and the T-Rex are about 82 minutes long and can be watched alongside Gene, the three-eyed purple alien that sleeps on your couch.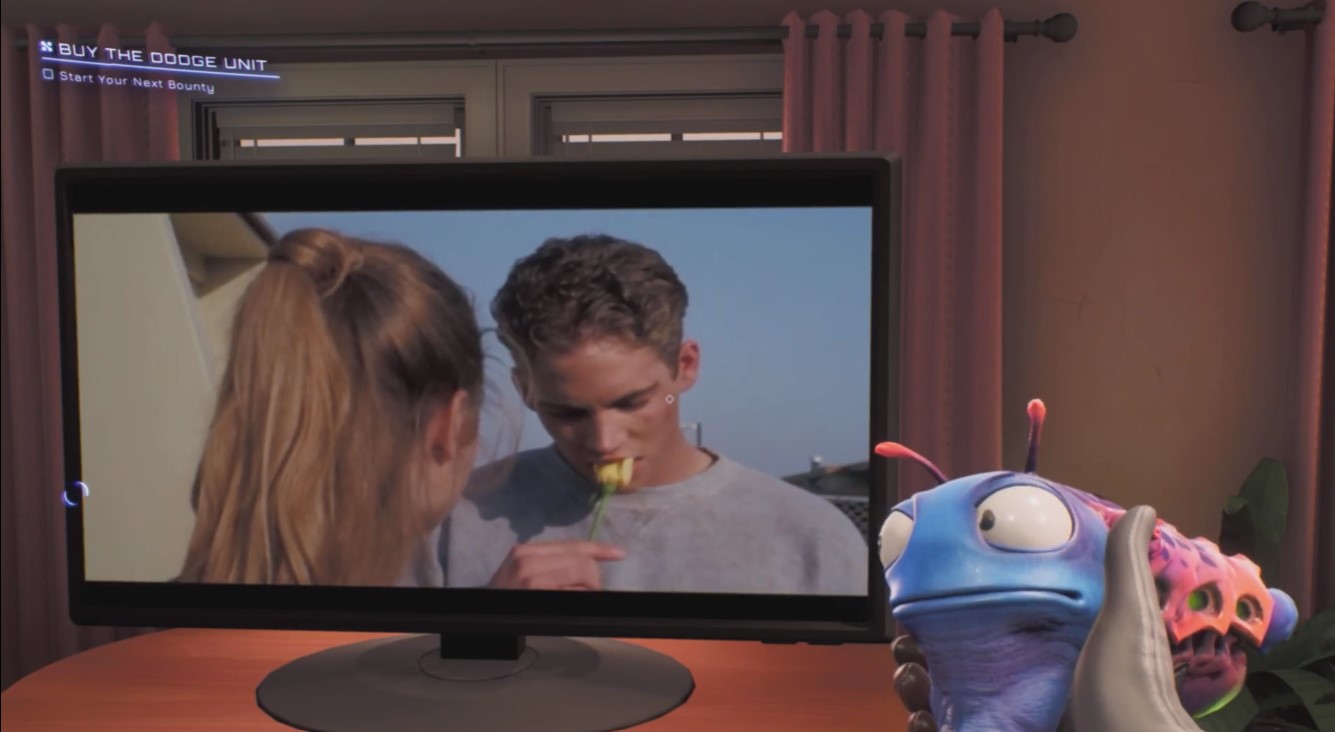 Another movie you watch alongside Gene includes Vampire Hookers, which runs for about 88 minutes.
In addition, watch the 1987 film Blood Harvest while listening to Gene's funny commentary. This film is 90 minutes long and is a horror film.
The longest of the films is Demon Wind, which you can watch in the theatre. This is 96 minutes long, but it is definitely worth the time.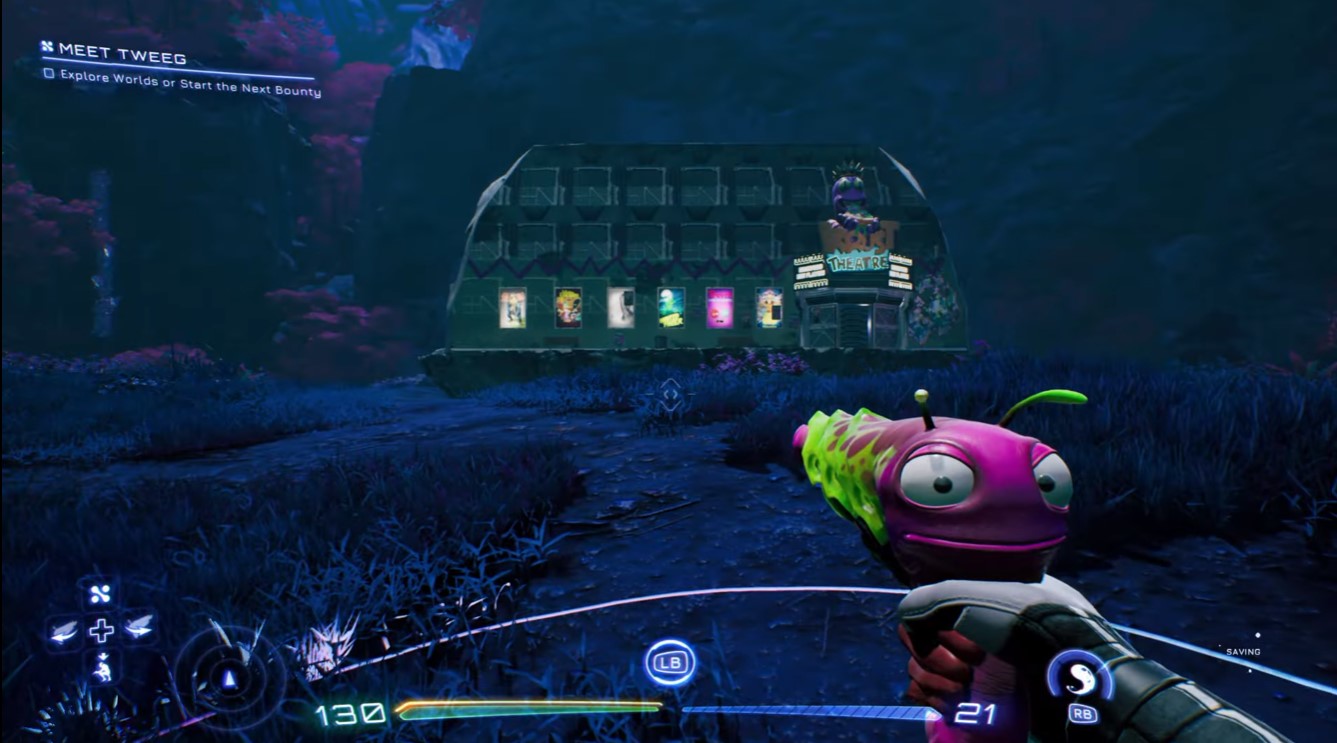 Can You Replay the Game After Finishing It?
You can still play the game after you complete it. However, the bad news is that you can not replay any bounties after their completion. This means you will have to replay the entire game from the start to play those bounties again.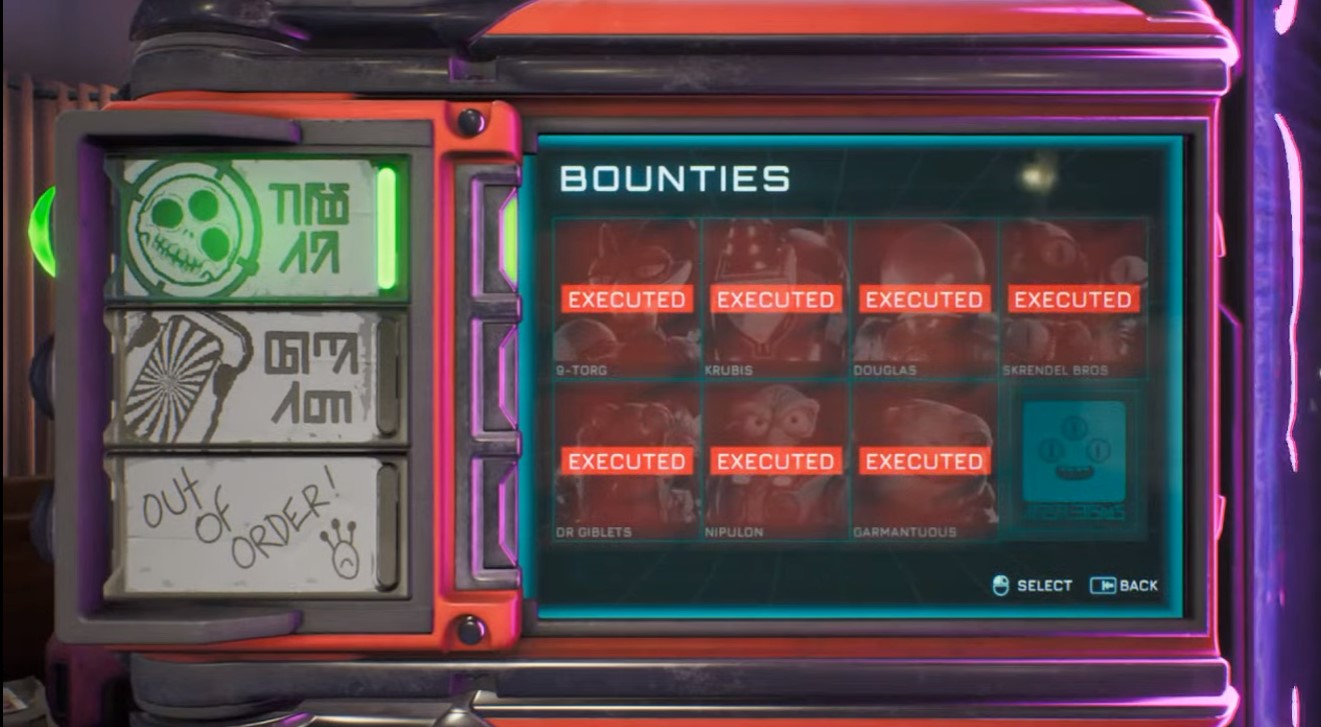 But you still have other activities you can do, including watching movies, unlocking achievements, or buying the remaining warp discs using warp crystals. You can also try to look for the secret ending to High on Life. However, apart from this, there aren't many things to do after the game is finished.
Closing Remarks
No matter how quickly you complete the game, the main goal is to have fun and enjoy your time. Whether your playstyle is fast or slow-paced, this article tells you exactly how long you can expect to be finished with the game.
Justin Roiland made this game such a comedic relief that it may feel like home for Rick and Morty fans. You could play this game instead of watching a sitcom while cracking up the same way, thanks to Justin Roiland.
That is about it detailing how long the High on Life can be for your ideal playthrough. If you have any questions, do share them in the comments section below.
Good job! Please give your positive feedback ☺️
How could we improve this post? Please Help us. 🤔