Every GTA player strives to have as higher a rank as possible. It is because a higher rank helps you to unlock various missions, unlock and buy fabulous cars and receive higher rewards on completing various missions. But you might wonder if there is any way to rank up fast in GTA Online. So in this guide, we are going to tell you all the tips and tricks on How to Rank Up fast in GTA Online.
---
Key Takeaways
A player's performance level in GTA Online is judged by the player's rank level, which can be leveled up by earning RP points.
The higher the player's rank, the higher will be the rewards for completing various missions.
Having a higher rank also unlocks various missions and allows you to buy high-end properties and vehicles.
Here are some of the best tips and tricks to get many RP points and rank up fast in GTA Online.
---
Why Does The Player Rank Matter?
Since GTA Online's release, GTA 5 has become a global phenomenon. GTA players from all over the world are now connected through the Rockstar Social Club.
Players not only play together now but also compete in various ways in the game. Every player strives to be the best in the game, have the most incredible cars, buy the most expensive properties, and be at the top in every aspect.
Just as you keep playing GTA Online, completing various missions, and buying multiple items, you also receive Rank points. Moreover, a player's skill level is judged by the player's rank in the game.
Moreover, many game features are locked and can only be accessed once the player attains a specific rank. Rank 135 in GTA Online unlocks everything in the game and while everyone must not strive for higher ranks than this, at least rank 135 is the dream of every GTA geek.
Moreover, the higher your rank in GTA Online, the higher the rewards you get for completing various tasks. So every GTA player needs to know what to do so that they can raise characters' rank quickly in the game. In this guide, we have explained all the best tips and tricks for how to rank up fast in GTA Online.
How To Rank Up Fast In GTA Online
Now that you know that there is a plethora of perks that you can enjoy by leveling up your rank in GTA Online. You must be interested in learning how you can level up fast in GTA Online. So here are some ways that can enable you to achieve a high rank in no time:
Keep An Eye Open For Newswire Events
GTA Online has constantly been evolving since its initial release in 2013. To keep the gameplay exciting and interactive, the game developers keep releasing new DLCs, events, and events. You can get the latest news about all these in the Newswire section on Rockstar Studios' website. Meanwhile, for GTA Online, almost every Tuesday, new events, mission playlists, and news are released by the developers on Newswire.
These missions offer very high RP and cash compared to regular game missions. So you surely need to bookmark the Rockstar Newswire webpage. Make sure to check it at least every week so you don't miss out on any excellent opportunity to earn a lot of RP and level up in GTA Online.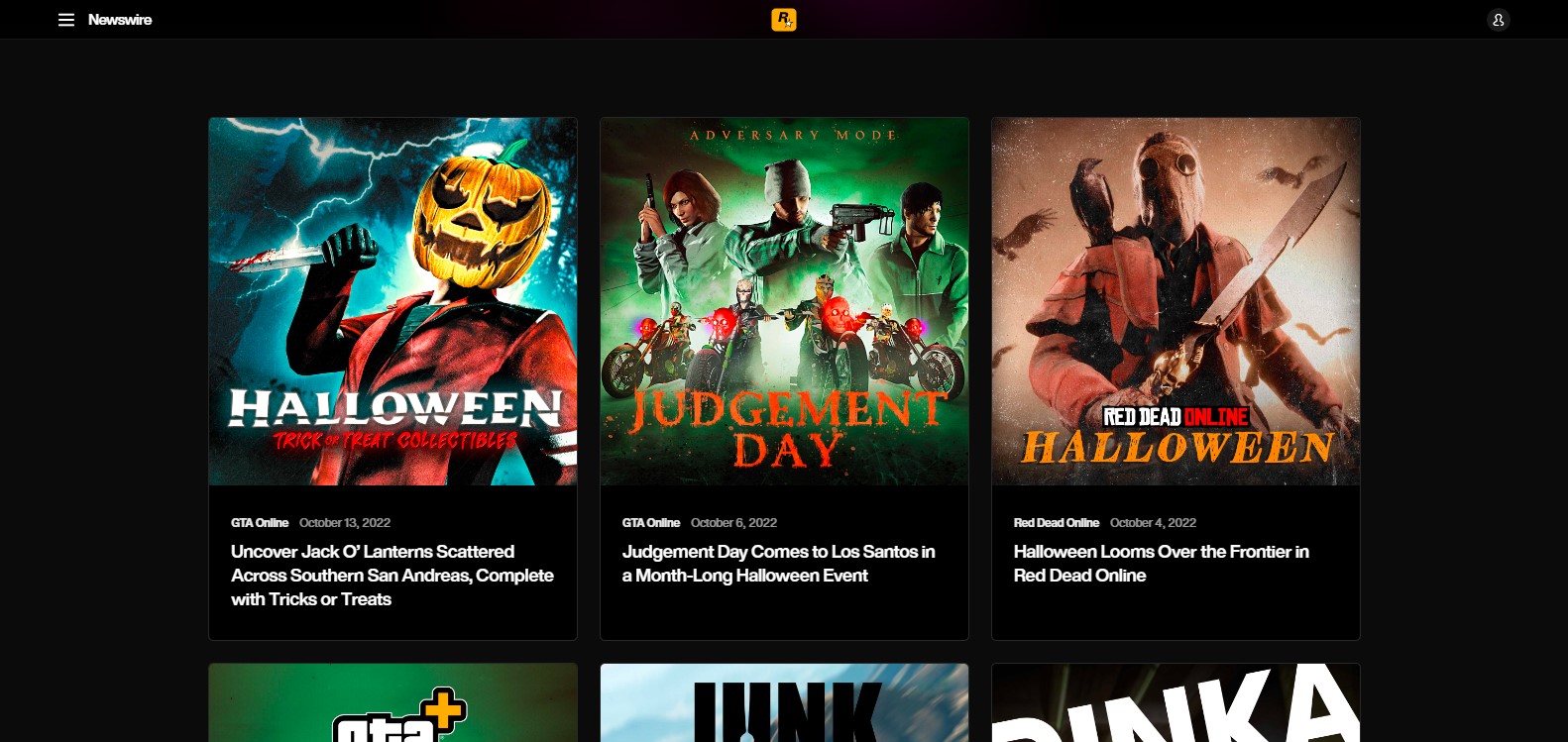 Try Your Luck On The Lucky Wheel At Casino
The Diamond Casino and Resort in GTA Online has a Lucky spin wheel inside it. The players can try their luck by spinning the wheel and get a chance to win one of the 20 awesome rewards once a day. All of these rewards and prizes are pretty decent, with some of them giving you a lot of RP points, even up to 15,000 RP, in just a single spin.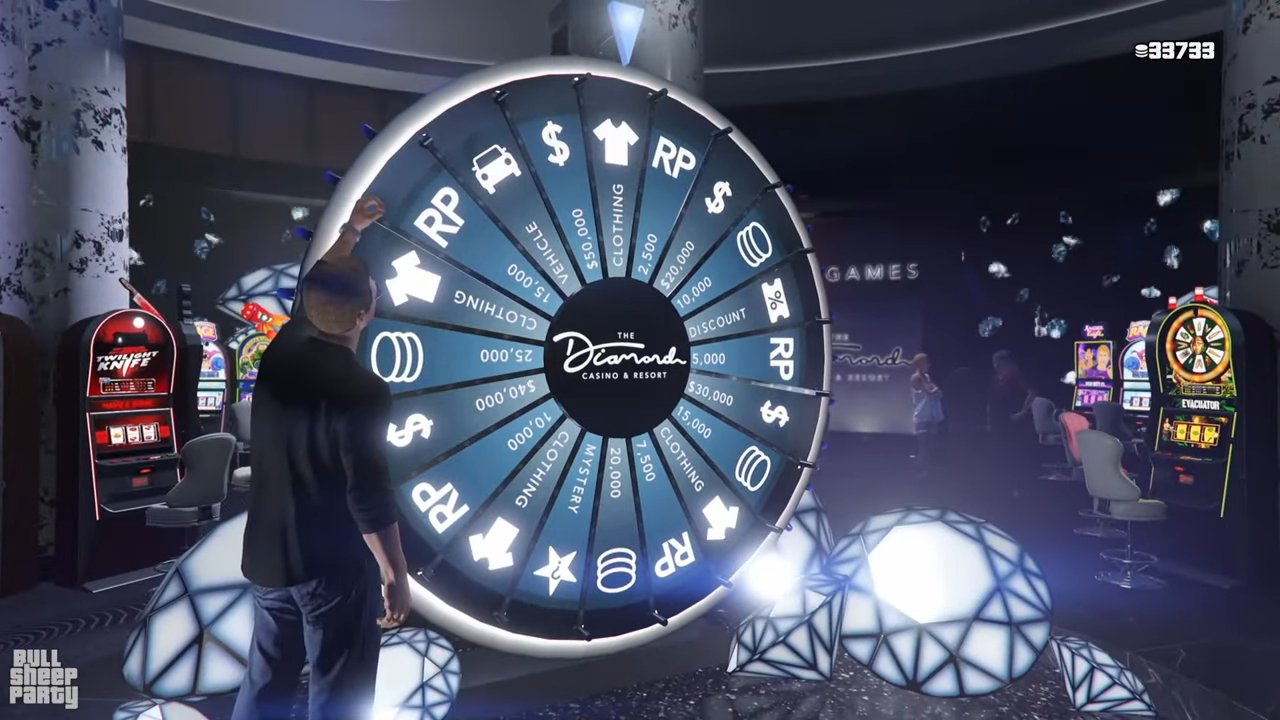 But there is no surety that you will gain RP on every spin; it is all just a matter of chance. Even if you do not get RP points to level up while spinning the wheel, the other prize you will get will surely be worth the hustle.
So make a habit of spinning the wheel every time the day changes in the game. Indeed in no time, you will have a lot of cash in your pockets and a much higher rank on your profile.
Play In Adversary Mode
GTA Online allows the players to play the game in several exciting modes. You can select the game mode from the Online Jobs Menu in the game.
One of these modes is the Adversary Mode, whereby the NPC character Martin Madrazo assigns us various player vs. player missions. In these missions, some players team up, and they have to compete again another group of players in various missions within the specified deadline.
Adversary Mode can spice up your GTA Online experience and are pretty fun to play. Many of these missions are based on classic film scenes and are surely a treat for the cinephiles who love to see their favorite pop culture references in GTA. Moreover, winning these missions comes with the perk of winning lots and lots of RP points, helping you level up your rank quickly.
Get Wanted And Then Lose The Heat
When you go on a killing spree or wreak havoc in Los Santos, cops will come after you chasing you like dogs. Additionally, as you gain more and more heat, your wanted level is going to increase constantly. As a result, the cops will come after you with everything they have to stop the havoc you are causing.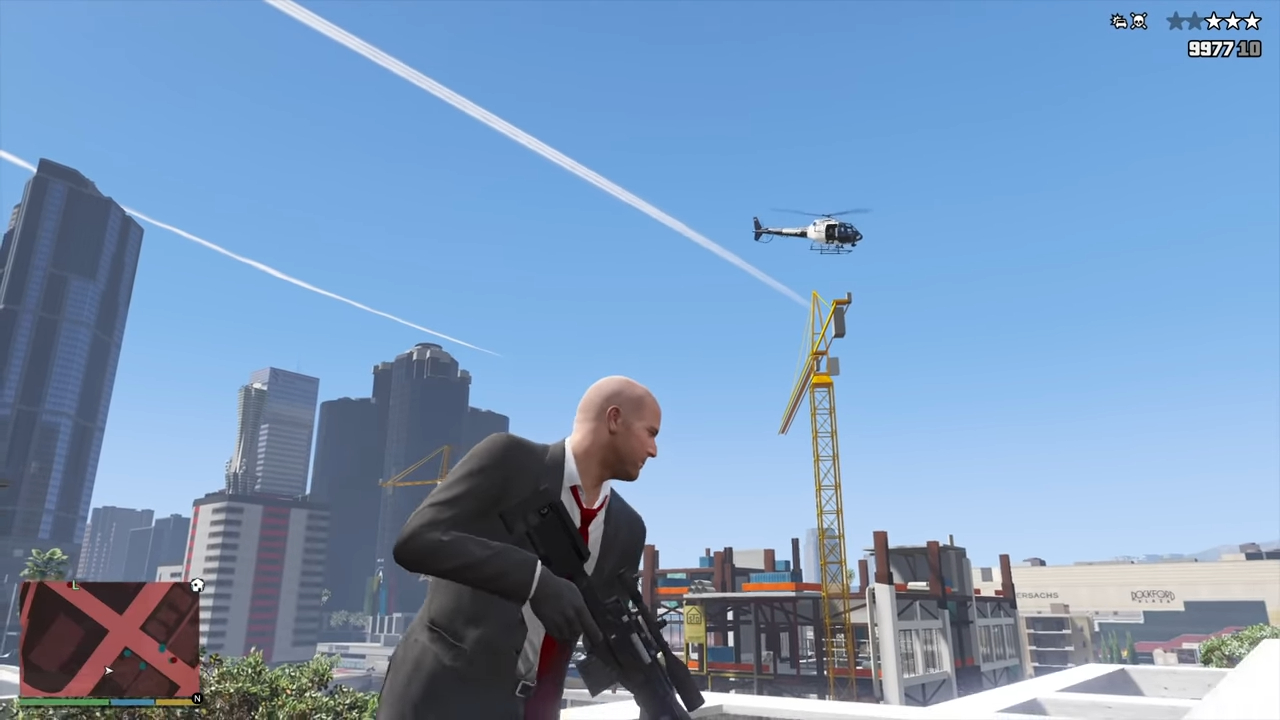 In such a situation, while it is complicated, losing the cops from your tail will earn a lot of RP. Try to increase the heat on your character and then evade the cops, and you will surely see the results of a large pool of RP rewarded to your character.
Creating Your Own Customized Missions Playlist
GTA Online allows players to select from hundreds of various missions to play. All of these missions vary concerning their difficulty level and the reward they offer. If you want to get lots and lots of RP points, then completing some specific missions is an excellent way of earning them. Some missions give you higher Rank Points than others.
So you can create your own customized missions playlist containing all those missions that award you high RP points.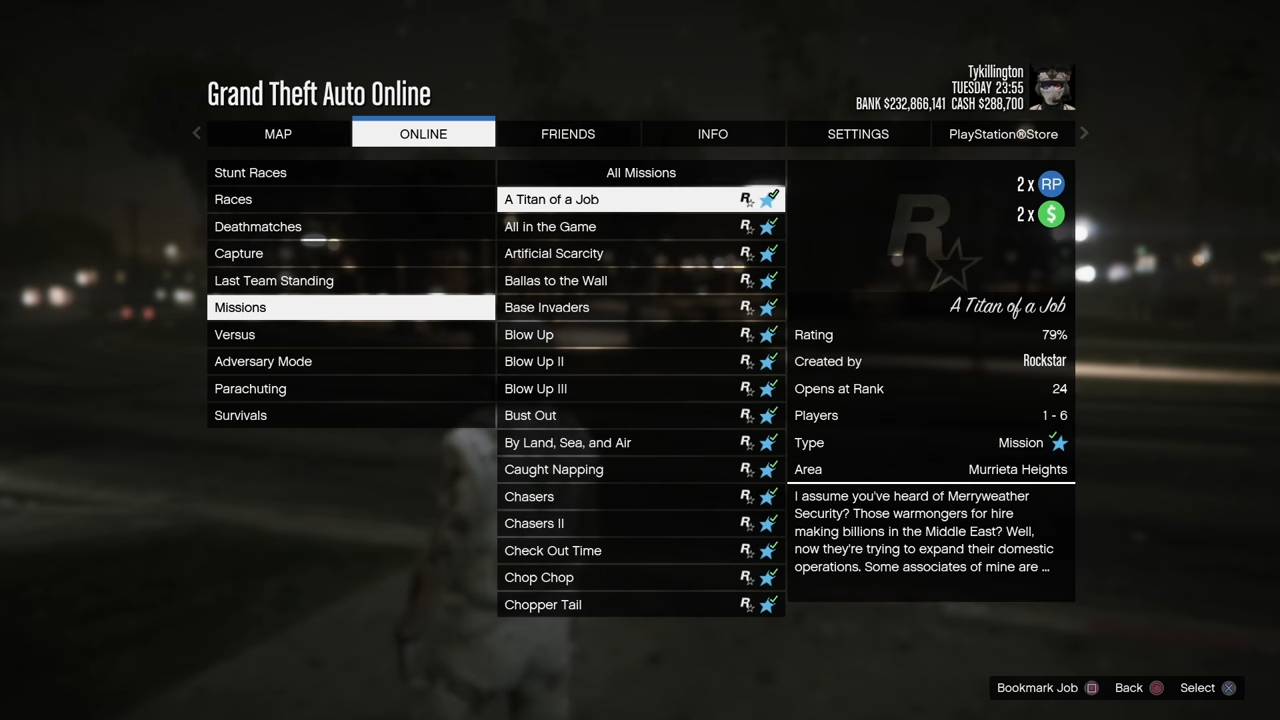 How To Create A Mission Playlist in GTA Online?
If you are wondering how to create your own customized missions playlist in GTA Online, then here is a complete step-by-step procedure to do so:
Go to the Pause Menu of the game
After this, head over to the Online section of the menu
Now from the sidebar menu, go to the "Playlists" section
Click "Create" to create your own mission playlist
Now from the list of missions and jobs, add the highest RP rewarding missions in your playlist
Finally, after selecting all of your desired missions, click "Save Playlist."
You will see a prompt telling you that your playlist has been created and uploaded
Playing The Heist Missions
Since 2015 Rockstar Games has been releasing the Heists updates for GTA Online, which are additional story missions. To play these missions, you have to pay an initial setup fee and own a high-end apartment for its preparation.
It is undoubtedly a significant investment, but the turnouts after these missions are worth all the hustle because the heist missions are some of the most rewarding missions in GTA Online regarding cash and RP points.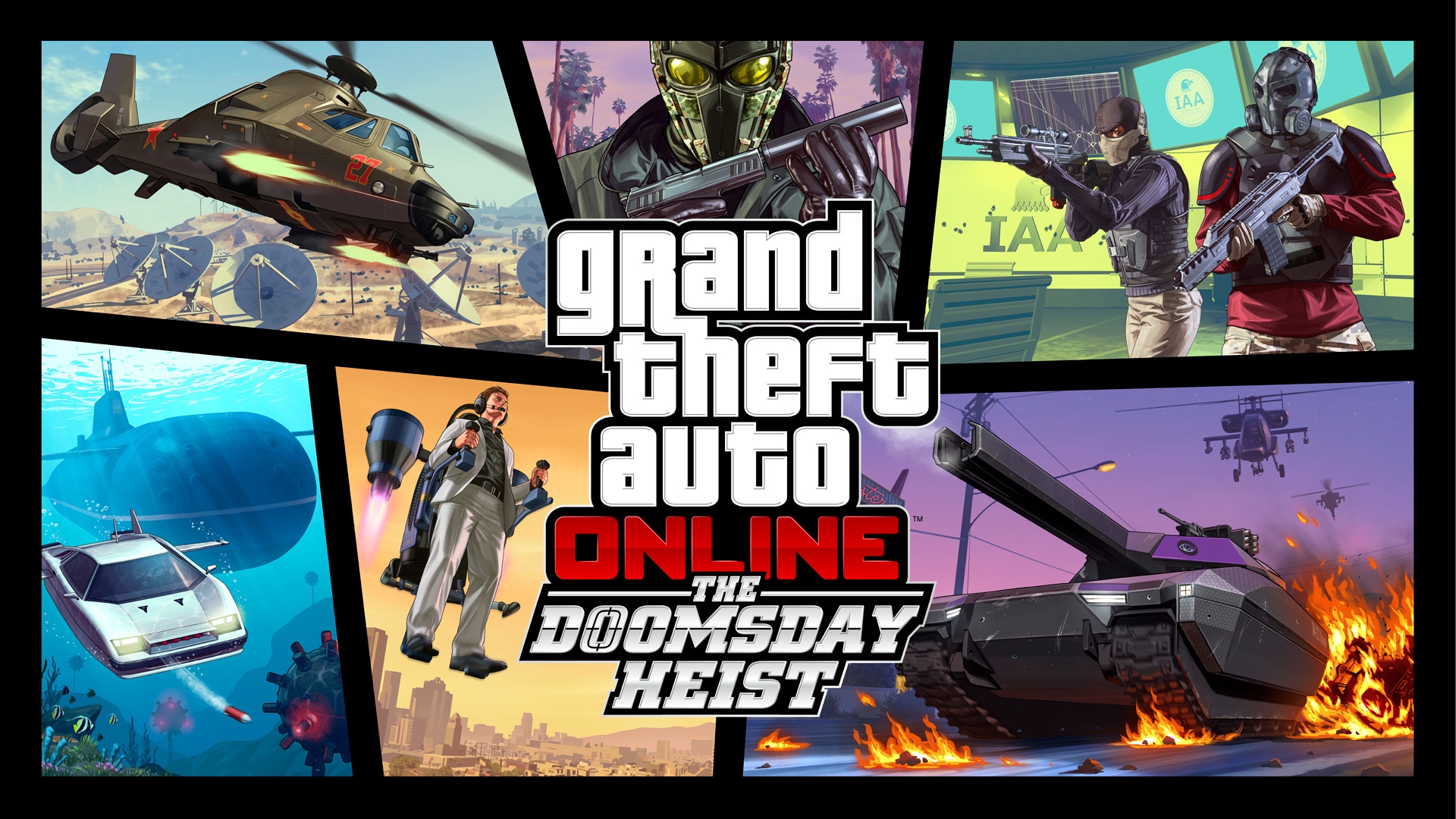 There are eight heist missions in GTA Online, and completing them is undoubtedly one of the best ways to rank up fast in GTA Online. So be sure to try out these heist missions.
Engage In Various Types Of Races
One of the most fun ways to earn RP points and a lot of cash rewards in GTA Online is to engage in various race events. You must have a lot of cool cars just lying in your garages. So it's time to bring them into work and awaken your inner "Fast and Furious" spirit. One of the most incredible things about racing is that you don't even need to win the race to earn RP points. Just completing a race gives you 500 RP points.
Speaking of racing, here is the best supercar for stunt races GTA V to earn good rewards.
And some of the races can even end in one lap. So winning races is your fast track to leveling your rank in GTA Online. But it is only advisable to take place in these race events if you own some cool and fast cars. Otherwise, you will be wasting a lot of time and not getting much of a reward.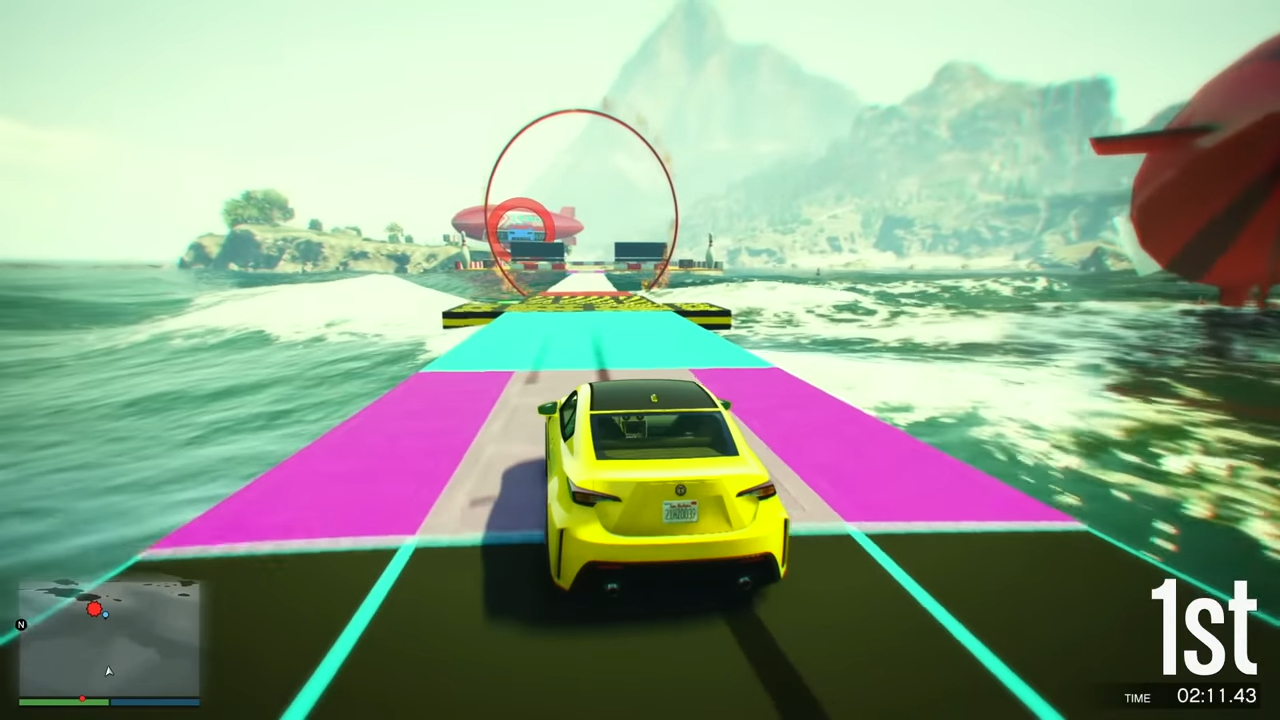 Start Your Own Organization
GTA Online provides you with one of the most genuine open-world experiences where the possibilities of what you can do are limitless. In GTA, you are not just a petty criminal, but you can also work your way up to be a "Boss" in the literal sense of the word. GTA Online allows the players to set up their own business empires where they can buy an office and be a CEO.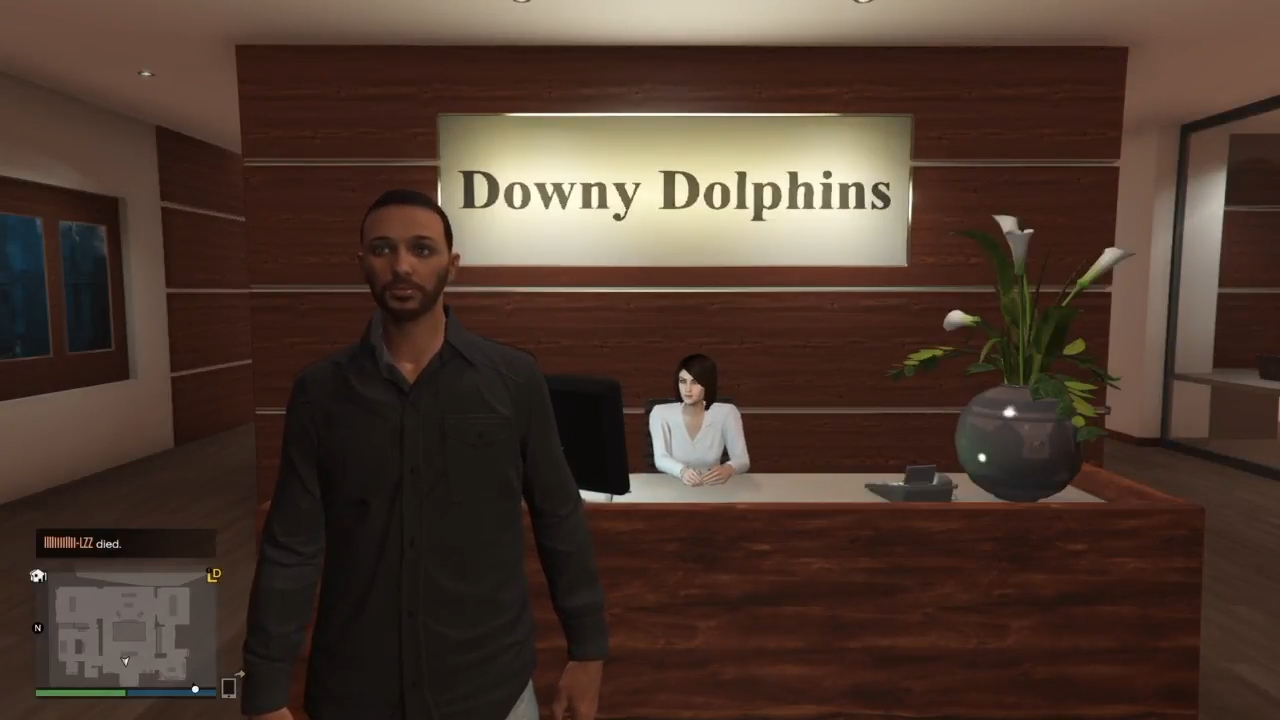 Once you are a CEO, you can recruit other players as your Associates, and now you will function like an organization. You will also receive a lot of RP every time you complete some mission as the head of an organization, thus leveling up your rank. Moreover, since now you have a team of your own, you can quickly complete even challenging missions with their help.
Stealing The Cargo
Being a GTA Online player, you will surely be very good at stealing and executing heists in the game. The cargo boxes are among the most rewarding items you can steal in GTA Online. After surpassing rank 12 in the game, you will receive notifications about the nearby cargo drops. Some heavily armed men guard these cargo drops.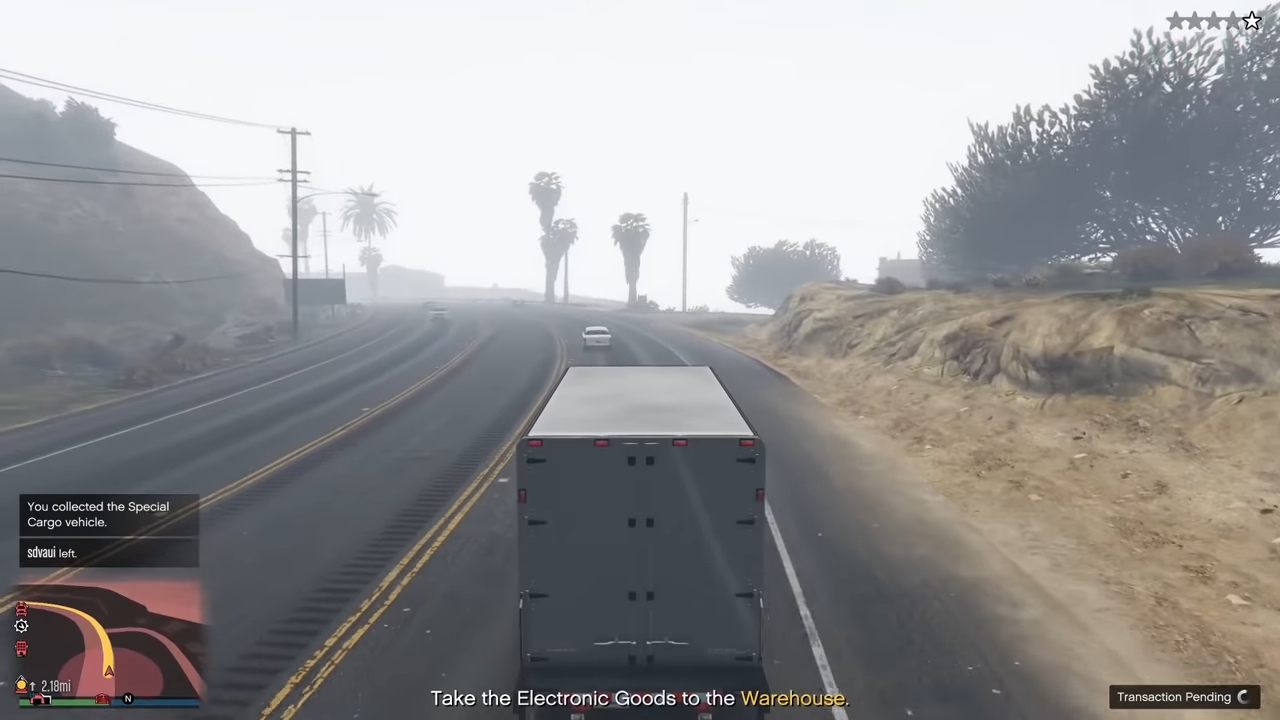 You can engage in this heist activity to steal this cargo and earn many RP points. Generally, you get up to 3000 RP every time you steal cargo. But sometimes, if you are lucky enough you might get some special cargo rewarding you 5000 RP points. Undoubtedly, it is one of the easiest and most fun ways to earn RP points in GTA Online.
Engage in Survival Missions
In survival missions, you can either play alone or with a team of up to 4 players, and you have to defend your location against waves of attacking enemies. These survival missions are really fun to play and also give you PUBG vibes when you are collecting supplies in the breaks between each coming wave.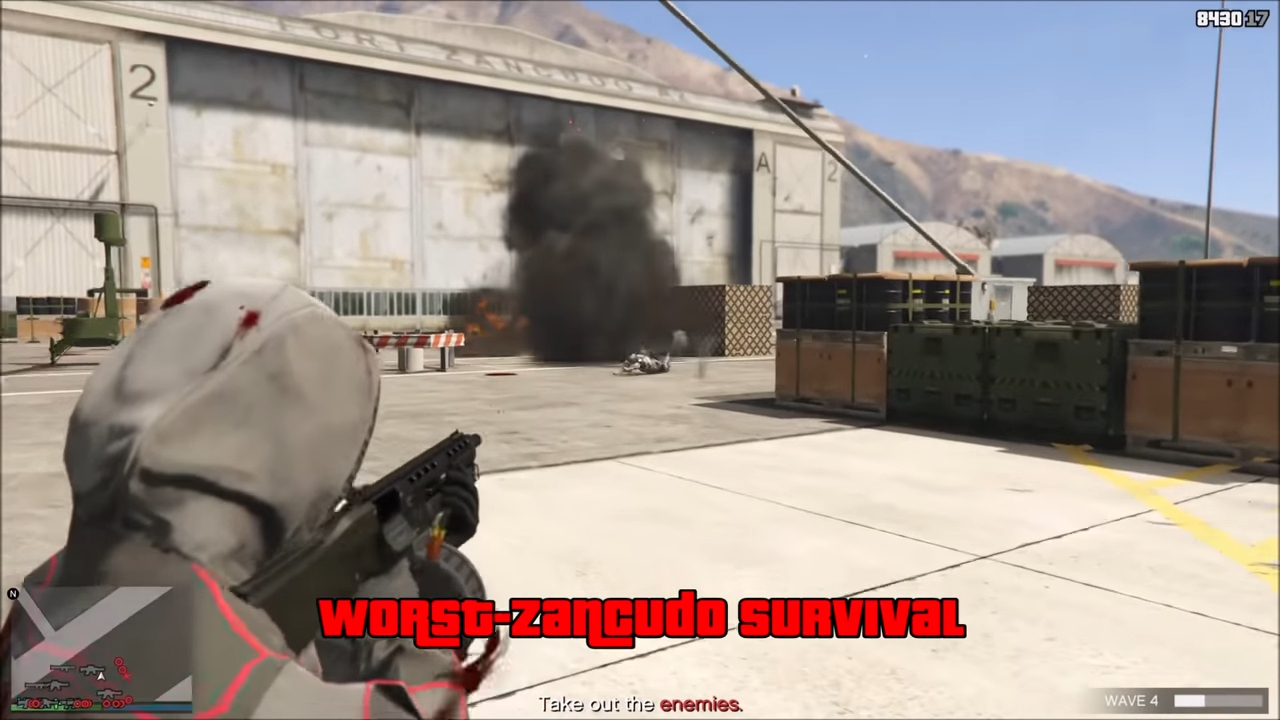 Moreover, these survival missions are some of the most rewarding missions in GTA Online, whereby you get $50,000 if you manage to survive the last wave. And most importantly, these missions are a great way to get lots of RP points and level up your rank fast in GTA Online.
Complete Daily Challenges
In GTA Online every day, you get Daily Objectives, which are some additional small tasks that players can complete if they want. Completing these tasks takes only a few minutes, and some players might consider them a waste of time. But from the perspective of getting RP, achieving these daily objectives indeed makes a large difference.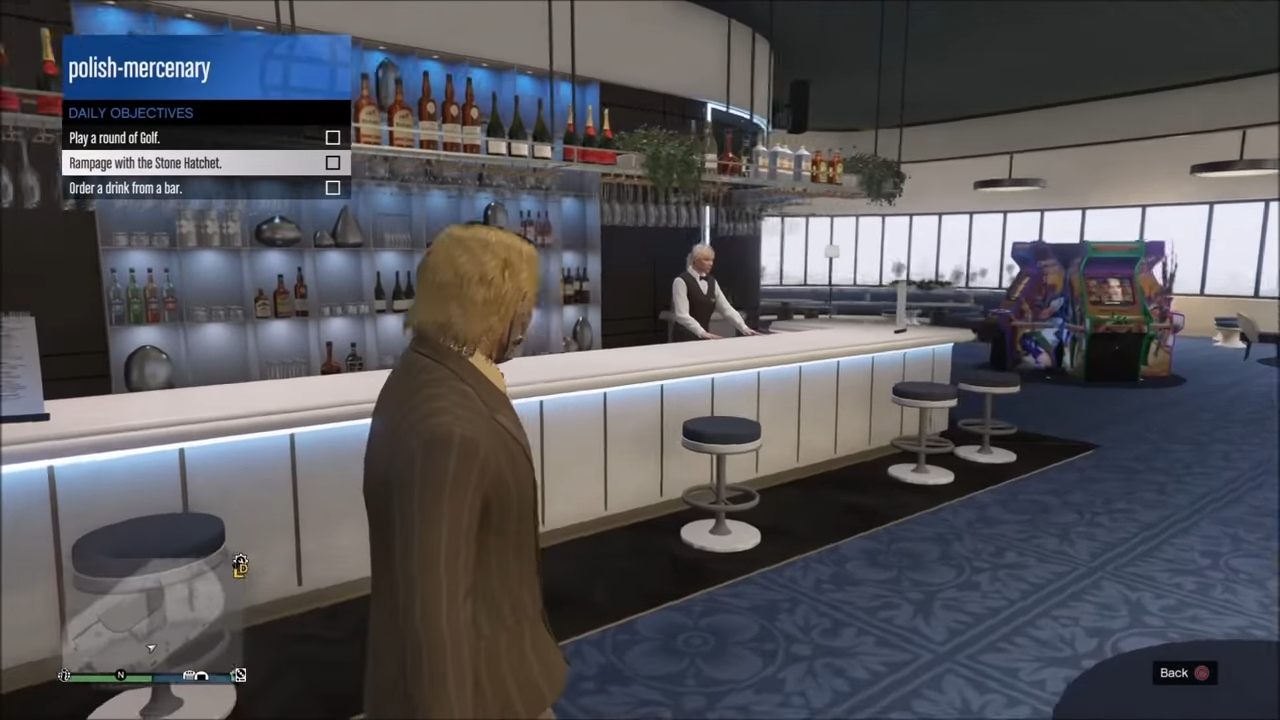 Completing these simple tasks gives you cash rewards and many RP, thus leveling up your Rank in the game.
After knowing the perks of having a higher rank in GTA Online, indeed every GTA player strives for a higher rank. This guide explains some of the best ways to rank up fast in GTA Online. We hope that this guide has been helpful to you. If you know any other great method to rank up fast in GTA Online, share it with the Gamesual community in the comments below.
One of the most excellent perks of having a higher rank is that you can now finally play GTA Online's Heist missions. These additional story missions are highly rewarding and fun to play. To know more about these Heist missions, you can visit our guide on How To Replay Heists in GTA 5 Online.
Good job! Please give your positive feedback ☺️
How could we improve this post? Please Help us. 🤔