Minecraft Modpack allows you to change the dynamics of your gameplay with a collective pack of mods. Each modpack contains a specific amount of mods designed to make changes at a certain point in your game. Furthermore, these modpacks will save you from the convolute structure of going through a list of mods and peeking at them individually to check out which of them suits your interest. To summarize, these modpacks change the long-term playstyle of your Minecraft with a single click to install.
---
Key Takeaways
Remember, a hefty amount of storage will be used while making the modpacks enjoyable.
For a specific change in the game or a large-scale project aiming to rework the game's mechanics, a modpack is used.
Modpacks can overlap each other since they can contain a list of common mods. In this case, it is up to you which modpack you want to give preference.
If your favorite modpack is out of the version, then waiting can resolve this issue since the modders often update the modpack. Likewise, an alternate modpack can also be created in this situation.
---
Minecraft Modpack List
This guide will aim to provide you with a significant amount of modpack to convert your vanilla Minecraft into a pixelated and open-world sandbox game of your choice. The list will acquire those modpacks that are eligible for Minecraft 1.19 and other game versions.
Simply Shaders Minecraft Modpack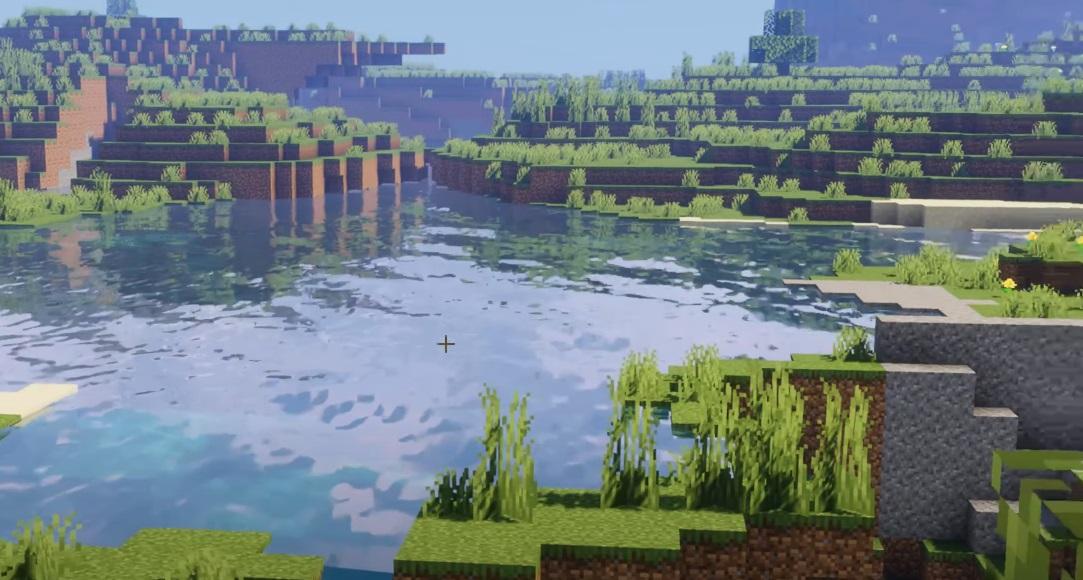 "First Impression is the Last," so why not give looks to your Minecraft with such a modpack that aims to improve the visuals in every way possible? From textures to lighting, everything will be surprisingly altered. Vanilla Minecraft sure had its flaws related to graphics and colors. As long as this modpack exists, you no longer have to be staring at the pale and uninspiring artwork of the vanilla game.
Highlighted Mods
Few mods included in this modpack that are worth mentioning:
Better Animation: To improve the animation of characters, actions, and a few effects that will improve the visuals.
Better Third Person: A better perspective for players that enjoy 3rd person camera view.
Dramatic Skies: Look up at the sky and see the improvement hitting the high ends of the game.
Illuminations: Add particles to make the world bloom.
Download this modpack here.
Boosted FPS Modpack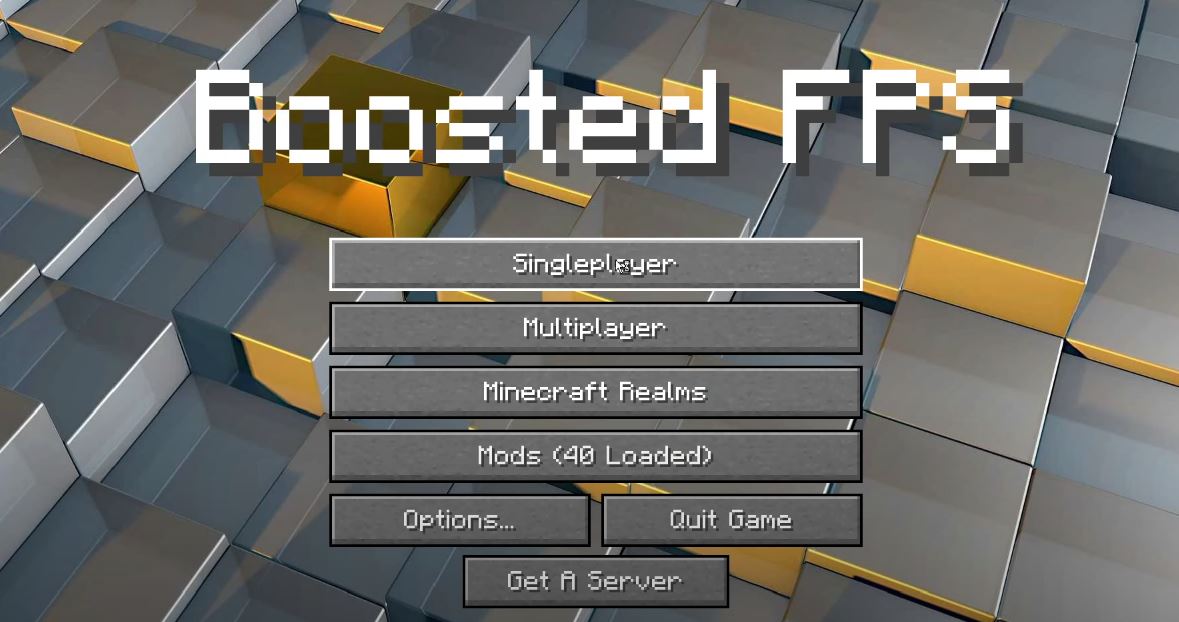 A modpack to stabilize the functioning of your game. The modpack will fix your game's default setting and structure to improve its performance. Furthermore, it will also add some mods which intend to solve particular performance issues. The mod is best to be prioritized when you have a low-end machine or if you have a cluster of mods.
Highlighted Mods
Have a glance at what this modpack offers:
AI Improvement: Reduces the workload for unnecessary units for the system to work on.
Clump: A bundle of experience clumps scattered on the ground is made to appear as a whole. As a result, causing fewer lag issue.
FPS Reducer: Till the player performs no activity, no effort will be performed by your GPU and CPU as well.
Download this FPS Boosting Modpack here.
Trailer Experience Modpack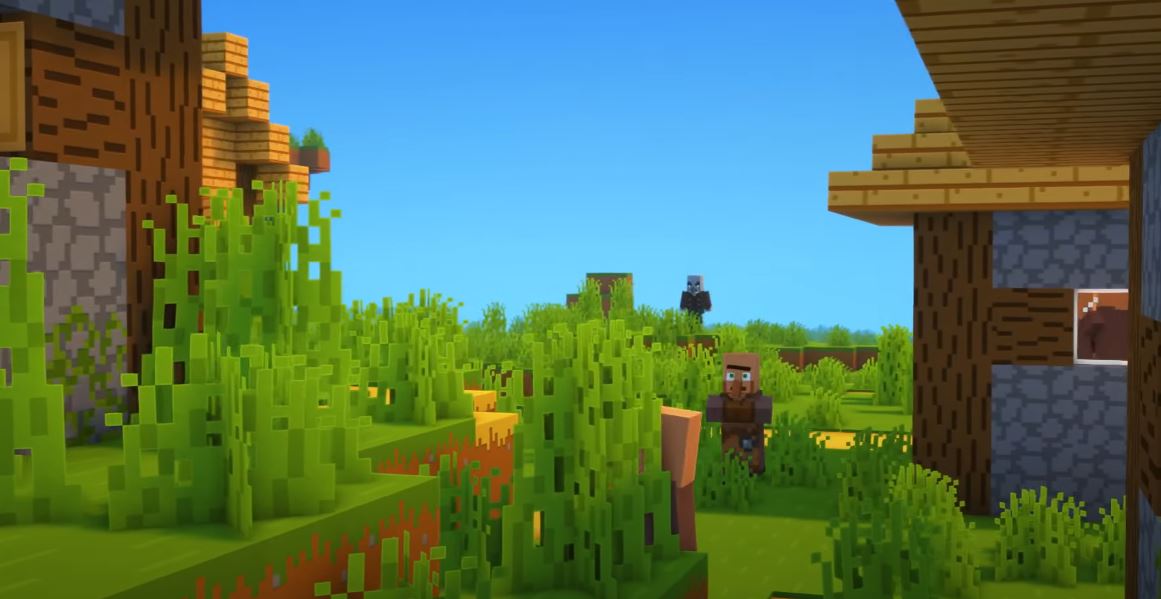 Visual and texture replacement modpack that deserves to get attention as much as any other well-known modpack. Trailers of Minecraft sure attract the attention of a vast audience towards it.
Due to the colorful and rich visuals added to the cinematics, it seems like a flawless piece of artwork. Personally, the preferable modpack to get your hands on. It makes the animations smooth, adds a colorful touch to the expressionless world, and makes the textures appear more stylized.
Highlighted Mods
Some amazing mods to be featured in this modpack:
Bare Bones: Makes the texture of the blocks to be more appealing.
Not Enough Animation: Add variants of animations to the characters' actions.
Iris Shaders: Stylized shader effect purpose.
MAmbience: Adding several sound effects to the game.
Visuality: Add particle effects to the game.
Download the modpack here.
Essentials Minecraft Modpack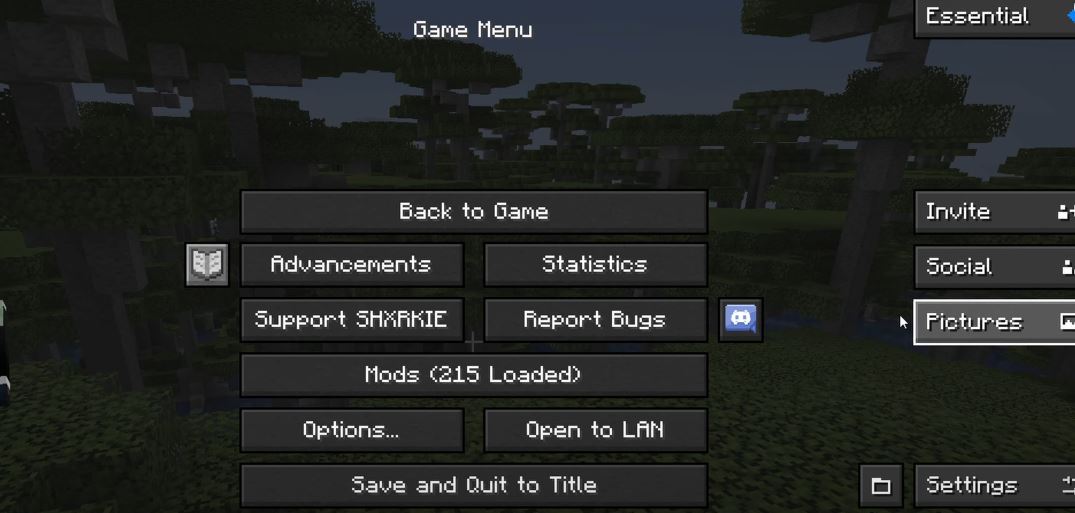 Are you tired of searching for the basic needs to improve your Minecraft experience? Then have a glimpse at the modpack that aims to provide players with the pack of all the necessary mod lists. Access the diversity of mods that improves the game's basic, significant, and minor outcome. From performance impact to items remodel, everything is looked after in this modpack.
Highlighted Mods
Take a look at some of the exciting mods included:
Ambient Sound 5: The sound of the environment is more beseeching.
Apple Skin: Make your HUD more informative.
Enchantments Descriptions: Enchantments are much more convenient to look at.
Download the modpack here.
Life In A Village 3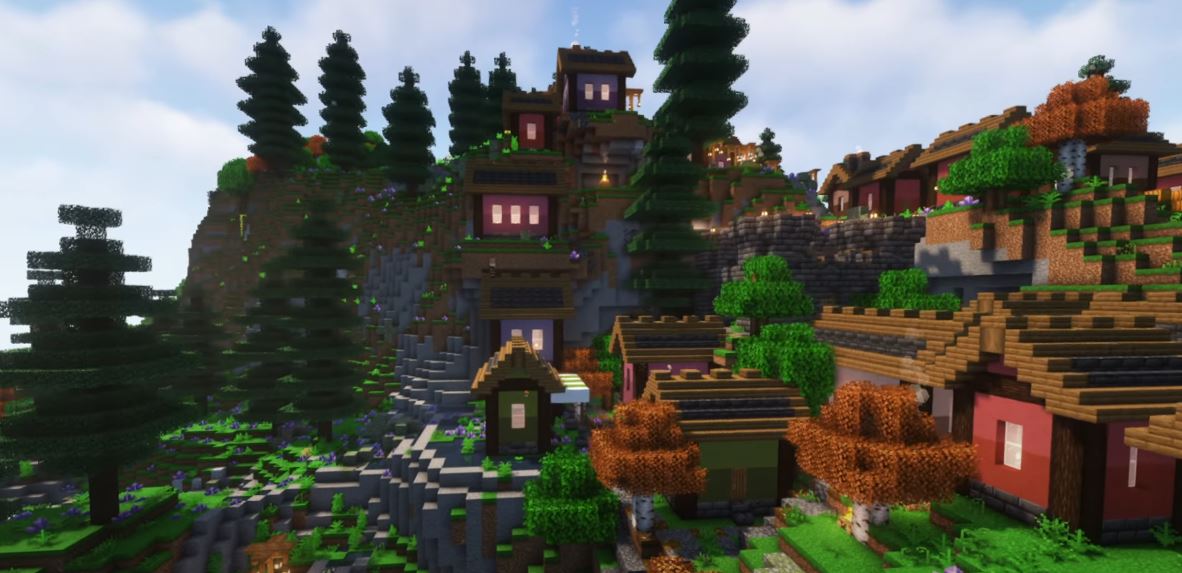 A peaceful modpack that makes you witness a Minecraft world that is based on mind-relaxing mechanics. To make you diverge from combat and hone your skills in the craft. Moreover, things will be more interesting as the modpack introduces new biomes, terrain features, decorations, etc.
Likewise, there will be a whole process to go through methods and techniques to explore and improve the technology of your hometown structure.
Highlighted Mods
This modpack has a fair amount of mods enlisted. Some worth taking a look at:
Artifacts: Unique-looking items that can be found through exploration.
Beautify: Make the world of Minecraft bloom with decorations.
Biome Makeover: Some adjustments to vanilla biomes.
Buddy Cards: Trading cards in Minecraft world.
Daily Rewards: Why not have this in Minecraft?
Darker Depths: Explore the underground with some new changes.
Item Highlighter: Track the new item you have gotten your hands on.
More Villagers: Variants of villagers offering different trades.
Download the modpack here.
Pixelmon Modpack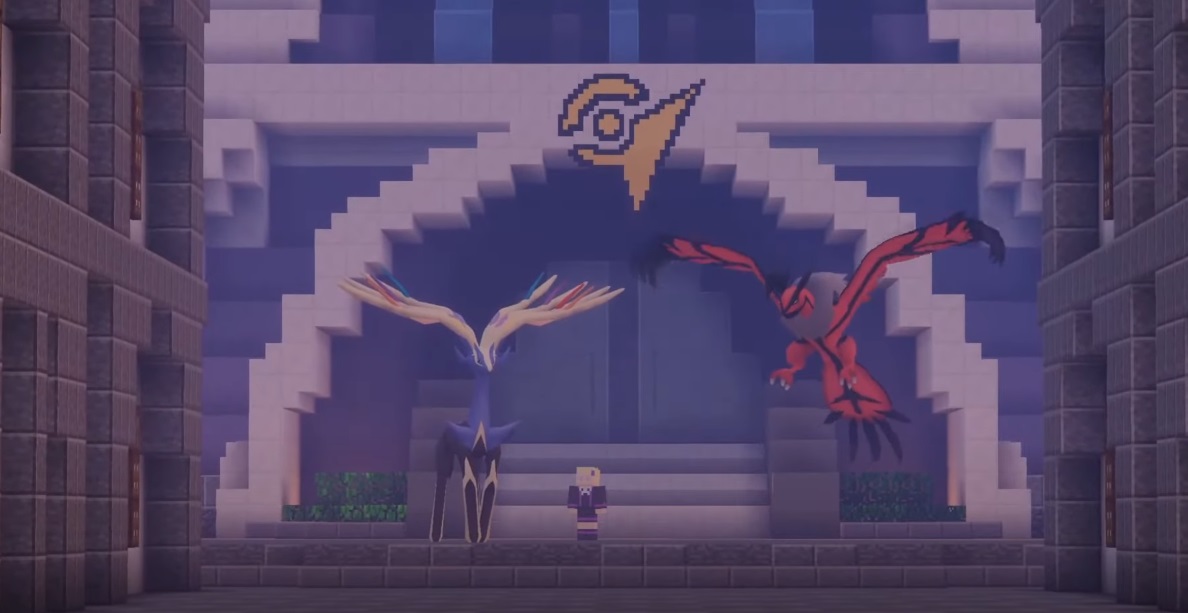 Of course, the most fun-loving and best-rated modpack among all will be mentioned in this list. Indulge in a massive world of Pokémon in the pixelated style. This modpack includes every inch of detail to ensure that you are experiencing the fabulous world of Pokémon. Train, breed, and go head to head with other players and engage in the classic combat-style monster fighting game that is well-known in its era. Moreover, the Legendary Pokémon Entities are also present in the modpack. Catch them and have fun!
Highlighted Mod
Take a stroll through the featuring mods:
Oh the biomes you'll go: Exploration is much more enjoyable as it adds some magical touch.
Pokecraft: Adding Pokémon's.
Anime Expansion: Enables Minecraft to be optimized for providing an anime experience.
Babi's Pokelab: Content that aims to enhance your Pokémon journey.
CutestDegens Pixelmon: Worldgen and some decoratives related to Pokémon.
Download the modpack here.
Better MC Modpack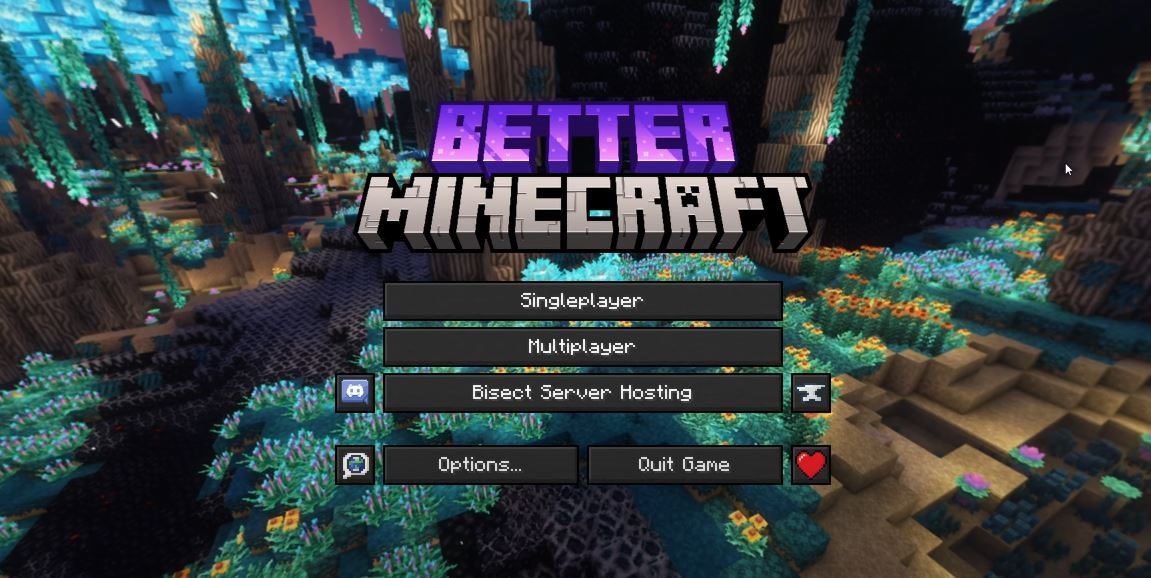 This massive modpack was presented to improve the generic looks of Minecraft. It covers dimensions, biomes, dynamics of the game, and much more fun and improvement features. To summarize, it was meant to reshape Minecraft for mod users to give them ease to relish their Minecraft experience to the next level.
Highlighted Mods
This modpack covers every bit of mod and put in the play. Few can be featured:
Additional Structures: Automated structures in your world that will amaze you.
Another piece of furniture: Furniture that has a vanilla touch.
Better compatibility checker: Join the server while keeping in view the mods' compatibility with it.
Better End: Improves the End dimension.
Better Nether: Improves the Nether dimension.
Blur: Add an excellent blur effect when GUI is opened.
Download the modpack here.
RL Craft Modpack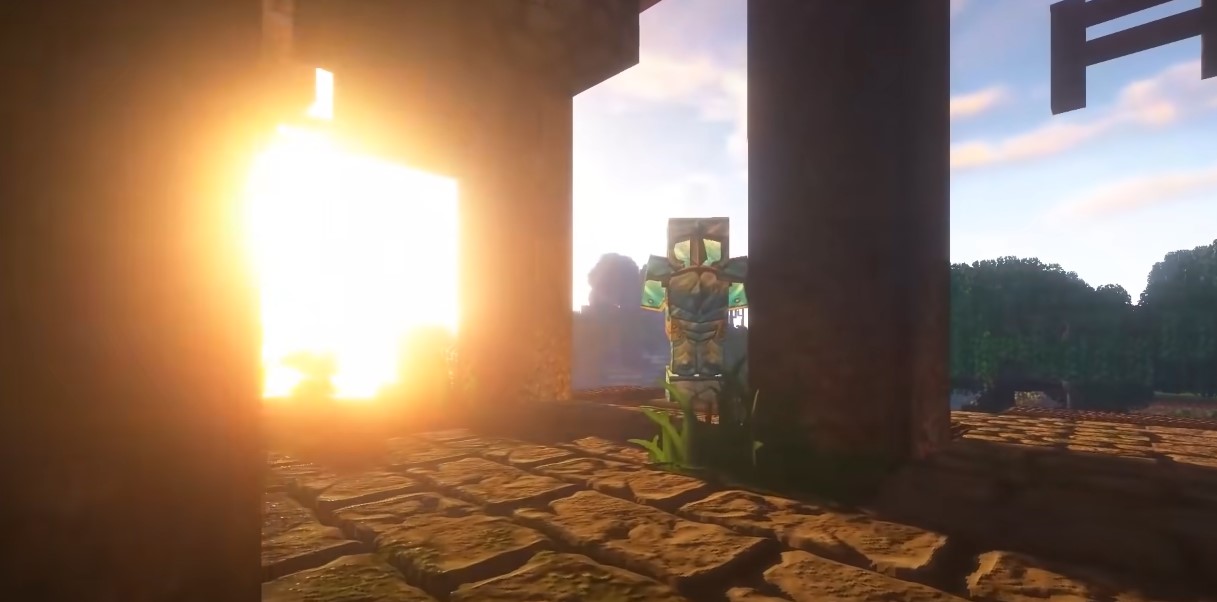 A popular modpack that hit the community of Minecraft in a game-changing way. The RL Craft modpack makes the game suitable for adventure and thrill-seeking players. To clarify, this modpack adds a genuine hardcore experience to your walkthrough. It is fun and challenging gameplay that is deep-seated enough to throw off a player in a fit of fury.
Highlighted Mods
Advanced Fishing: Fishing mechanics are now far better than standing and staring.
Antique Atlas: Improves the usage of the world map.
Better Foliage: Makes the surroundings look more natural.
Better Survival: Add a variety of items in Minecraft to make survival much more enjoyable.
Collision Damage: Mediocre addition to survival mode.
Elenai dodge: Makes the combat fast-paced by adding new combat techniques.
Rough Tweaks: Losing health might not be a good option with this mod.
Download the modpack here.
Medieval Minecraft Modpack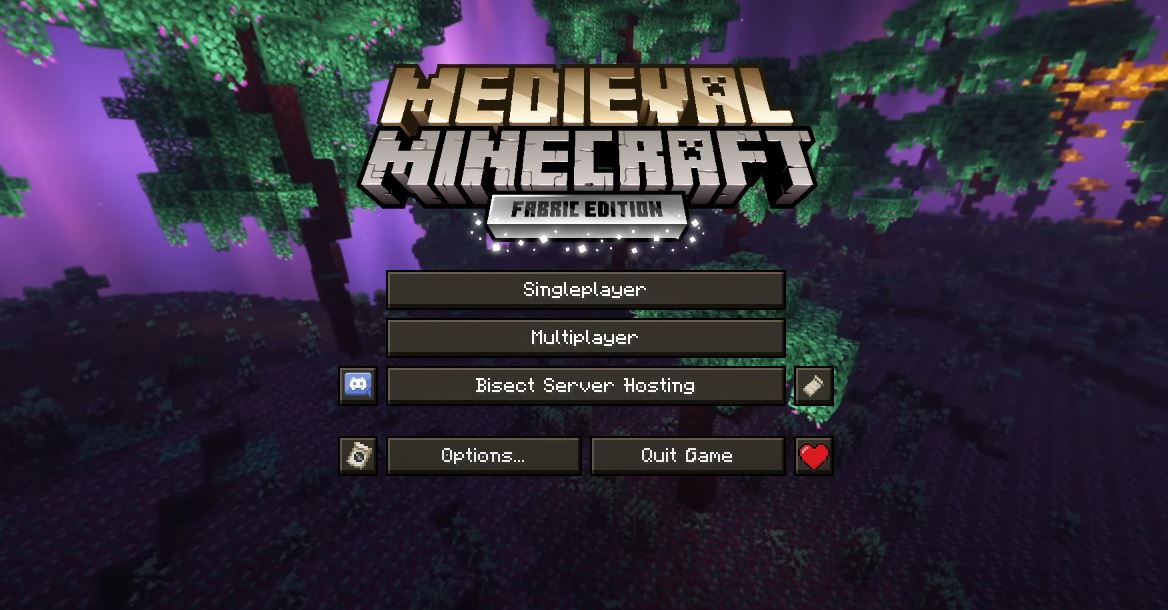 An RPG, action-packed modpack, set to take you on a journey through medieval times. A world with imperial-themed buildings, towns, and eye-catching structures, and the dungeons created in this world are astonishingly challenging in their own unique way. Exploring this world is much more fascinating as it is filled with mind-blowing sites and secrets.
Highlighted Mods
Archon: Adding variants to combat style such as sorcery, swordsmanship, etc.
Better Combat: As the name says, it improves combat.
Better Statistic Screen: Display of useful numbers.
Bosses of Mass destruction: Add boss fights in the game along with more bosses.
Cosmetic armor: Adds interesting cosmetic previewing feature.
Dungeon Difficulty: Make you more addicted to dungeon adventures.
Edlritch mobs: Regular mobs are toughened and more rewarding.
Download the modpack here.
Minecolonies Modpack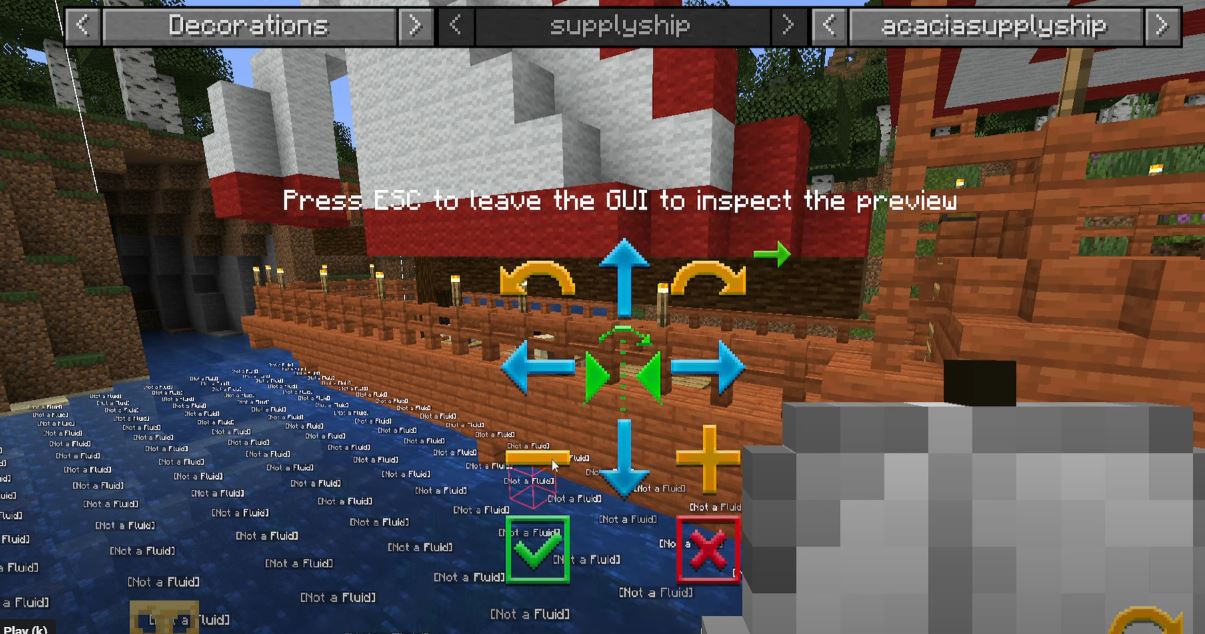 Show your affection and love to some crafting side of Minecraft. This modpack will provide you with all the required tools to build massive projects effortlessly. With dozens of items and blocks that support the building capability of the player, this modpack grants you some NPC that can help you implement the structures in your mind.
Moreover, these NPCs will not stay limited to crafting options as you can assign them all to different tasks such as farming, fishing, mining, and even guarding a specific spot. Establish an empire using this modpack.
Highlighted Mods
Architectury API: Cover projects of your craft with this mod.
Ecologics: Advancement for vanilla Minecraft for fun.
Enhanced Farming: A well-developed mod for farming purposes.
Medieval music: A good and enchanting music for time-pass as you build your empire.
Download the modpack here.
More Decorations Modpack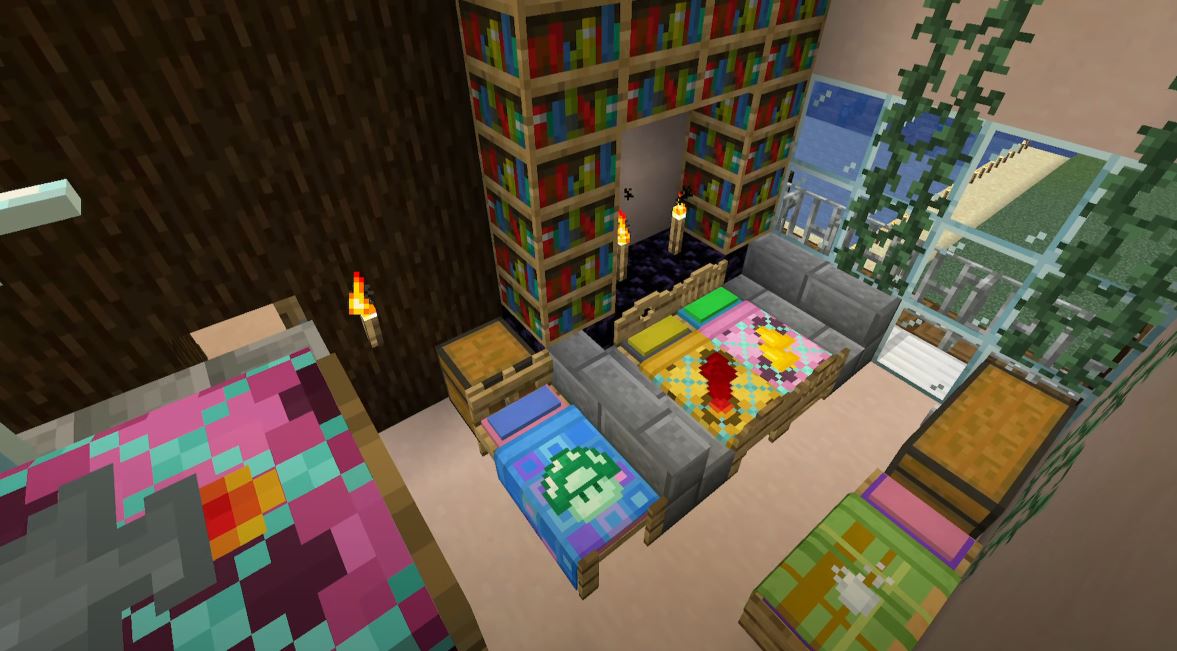 If you are exhausted with the looks of primitive interiors available for your interior, then you have landed on the right spot. Here is the modpack that enlists several mods that cover the significant aspect of interior decorations. Customize the looks of your house with the most appealing furniture.
Highlighted Mods
Additional Lanterns: More decorations related to the light source.
Adorn: Addition of more furniture.
Armor poser: You can now configure your armor stand in various ways.
Botany trees: A beautiful addition to plant and flower decoration.
Download the modpack here.
Dark RPG Minecraft Modpack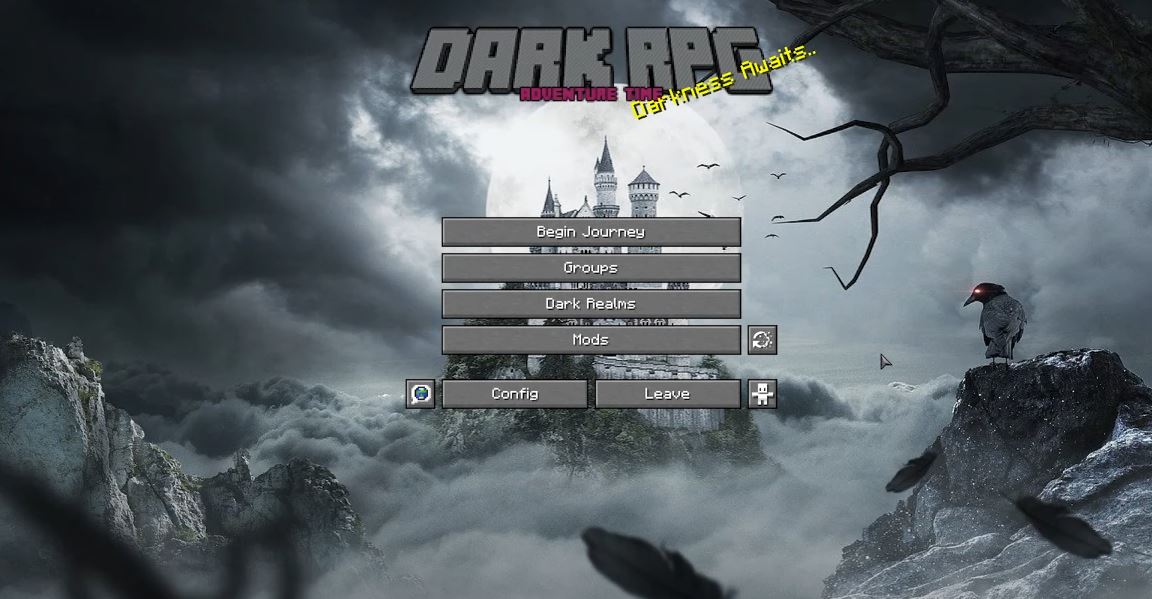 An RPG setup that fixes you on a journey down the dark and terrible path. Advanced exploration and mechanics to make you participate in a fun and challenging environment. Moreover, this modpack has a quest feature to keep yourself engaged in long-term content providing mods along with your ambitious journey.
Highlighted Mods
RPG style more weapons: Addition of weapons qualified for the RPG world.
Advanced netherite: Upgradable netherite items.
Dungeon Crawl: Dungeons that are well-suited for hardcore games
Immersive armors: Lots of unique quality and stats-providing armors
Meet your fight: Boss fights that bear fruits upon accomplishment.
Download the modpack here.
Fantasy Minecraft Modpack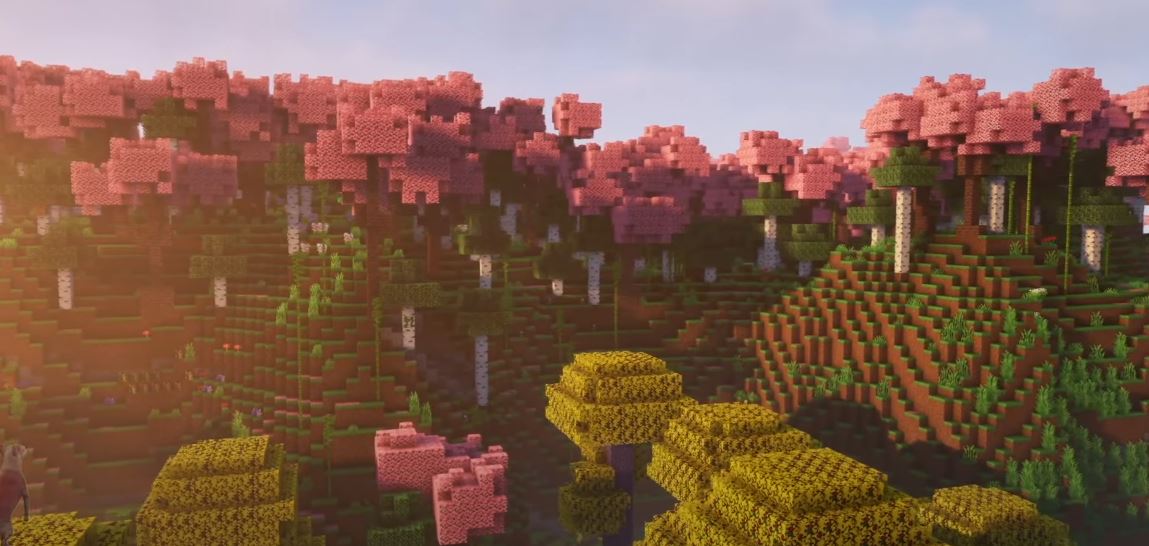 As if the world of Minecraft wasn't already full of surprises. A fantasy modpack that aims to cover all huge aspects of fantasy theories to implement in the world of Minecraft. Likewise, many Easter eggs were added in the modpack inspired by other games and movies. Exploring this vast world of fantasy will indeed be an adventure for most.
Highlighted Mods
Some of the fantastic mods to mention:
AventureZ: Adding creatures to the game.
Awesome Dungeon Ocean: Some places should be worth diving for underwater.
Better Animal plus: Adding tons of animals to your world.
Chirpy's wildlife: Adds small living creatures to make you feel more immersed in the wilderness.
Download the modpack here.
HR: New Beginning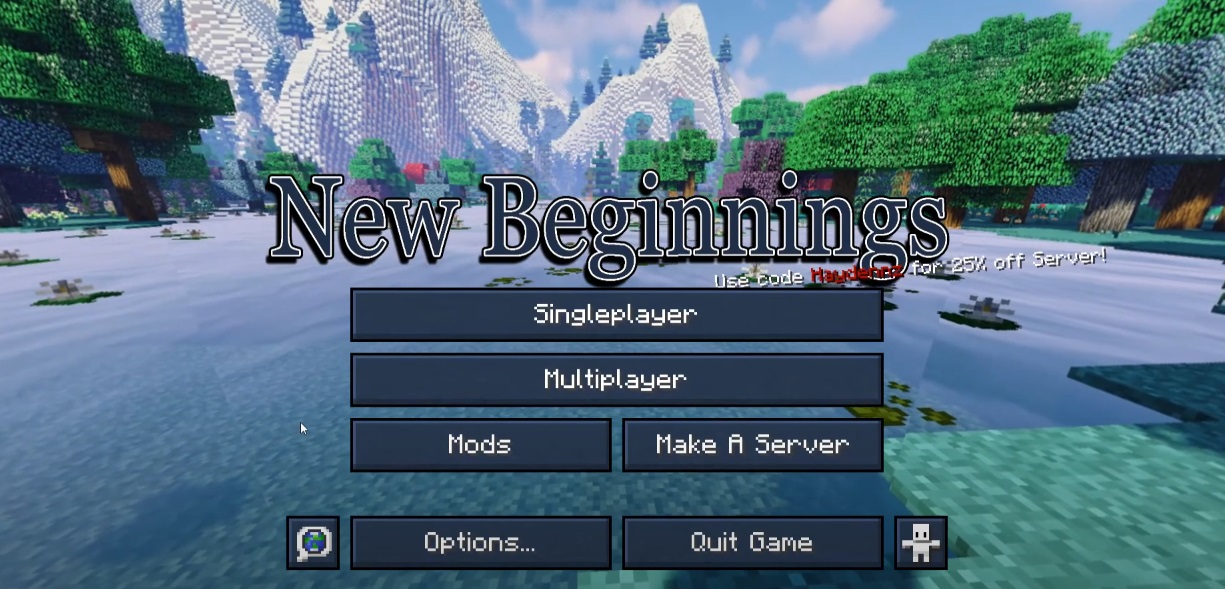 Just like what majority modpack can offer: extensive tree for technology, items, and weapons. But unlike those, this modpack aims not to diverge the player from the track of vanilla Minecraft.
Instead, it aims to provide them with surroundings that will enhance their enthusiasm to explore the world of basic Minecraft even more. So, give your Minecraft a modded touch without making it get out of the level of comprehensiveness.
Highlighted Mods
Advanced mining dimensions: A dimension that will surround you with a cave-like structure.
Biomes O' Plenty: Infuse your world with a large variety of biomes.
Comforts: Sleeping bags and hammocks to addition with their own unique capabilities.
Doggy Talent: Adds few talents and new models for dogs to have fun with.
Download the modpack here.
Divine Journey 2 Modpack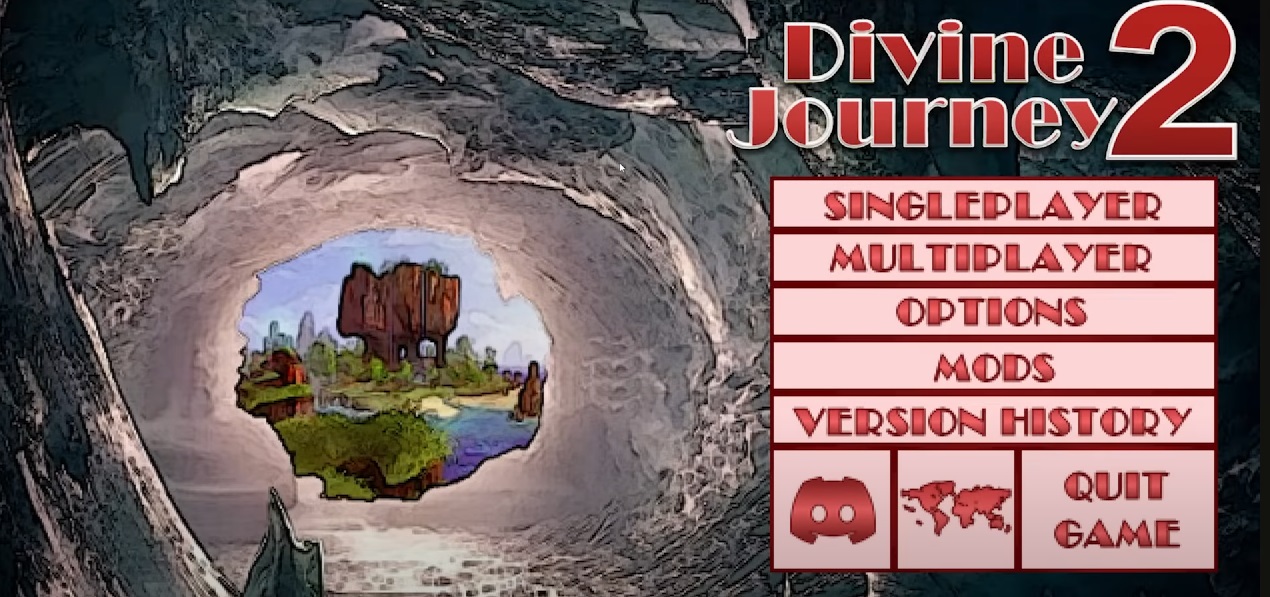 A story-themed modpack that makes you traverse through lands in order the complete your objective. The main objective is to obtain the Key to Infinity which is defined as the whole purpose of this modpack.
Although, acquiring it is not a walk in the park. A hazardous journey that will make you crawl through different challenges to make some progress, get familiar with the skill tree, and craft items that are required to prove yourself worthy of this journey.
Highlighted mods
Abyssal Craft: A world that contains mysteries to unravel.
Actually addition: Various items, gadgets, and more surprising stuff.
Astral sorcery: A mod that will converge your gameplay from rough style to magical.
Autorun: With so much to discover, sure you will love this option.
Download the modpack here.
Ice And Fire Modpack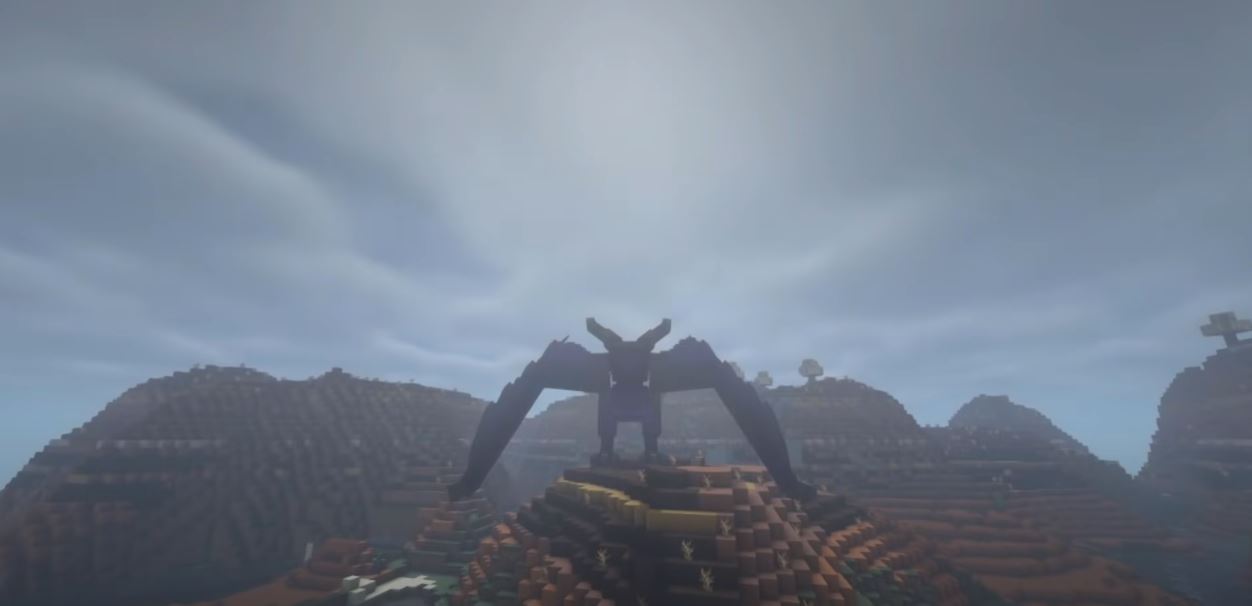 Excellent set of mods enclosed in a single pack to deliver some outstanding experience for the world of Dragon Age. Mythical and majestic beasts such as dragons, trolls, sirens, cyclops, and much more fantasized creatures have been an addition to this modpack.
Moreover, the game's combat is changed to be hardened and touching real life to make it worthwhile surviving in the lands of these ferocious beasts.
Highlighted Mods
Alex's mobs: A quality mod for the arrival of dozens of mobs.
Blood magic: A mechanic of the modpack that enhances the walkthrough experience.
Dynamic surroundings: Visuals and sound system of the game is of top-notch quality now.
GeckoLib: To make the entities perform well with 3D animations.
Back tools: Display the usable items on the character model, such as the sword on the back.
Download the modpack here.
Naruto Anime Modpack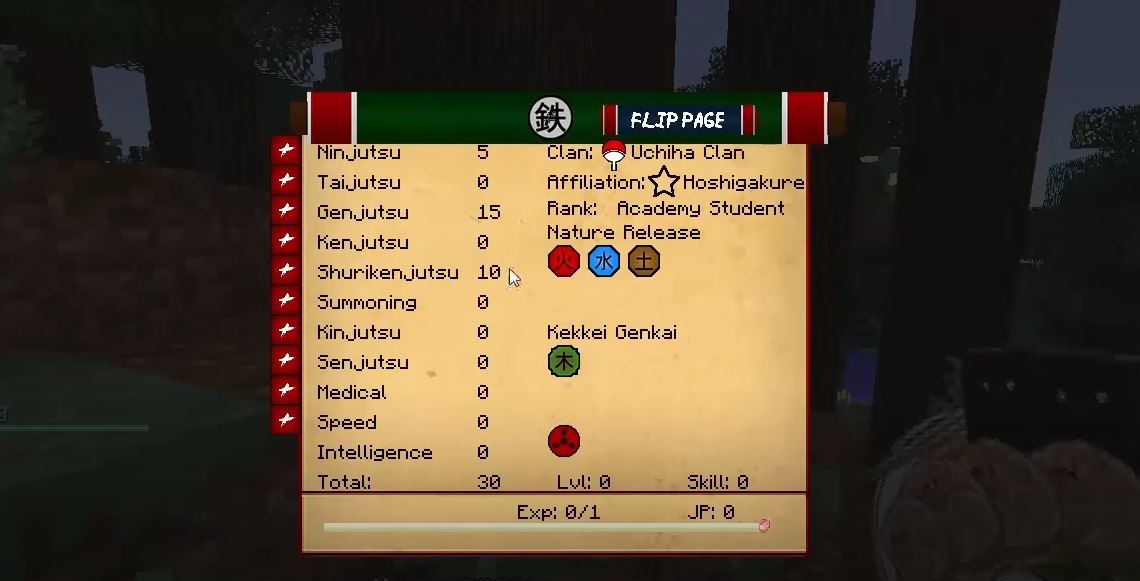 Joy for the Fans of Naruto anime. A modpack that aims to set the player on the path of a Shinobi. On the patch, you acquire various types on Ninjutsu and master the skills for all techniques.
In other words, this modpack will accomplish the desire of players that wish to be at their full potential in a world filled with terrifying and skillful ninjas. Progression in power is the genuine aspiration of this modpack handout.
Highlighted Mods
Custom NPC's: Fill the world with characters fully complemented with your storyline.
Damage indicator mod: A helpful HUD that displays the damage output done by you.
Food Expansion: Surely, it will be a tiresome journey to become strong. Have a meal with a lot of variety added to it.
Naruto Anime Mod: The world will befit according to the Shinobi world.
Download the modpack here.
Star Wars Conquest Modpack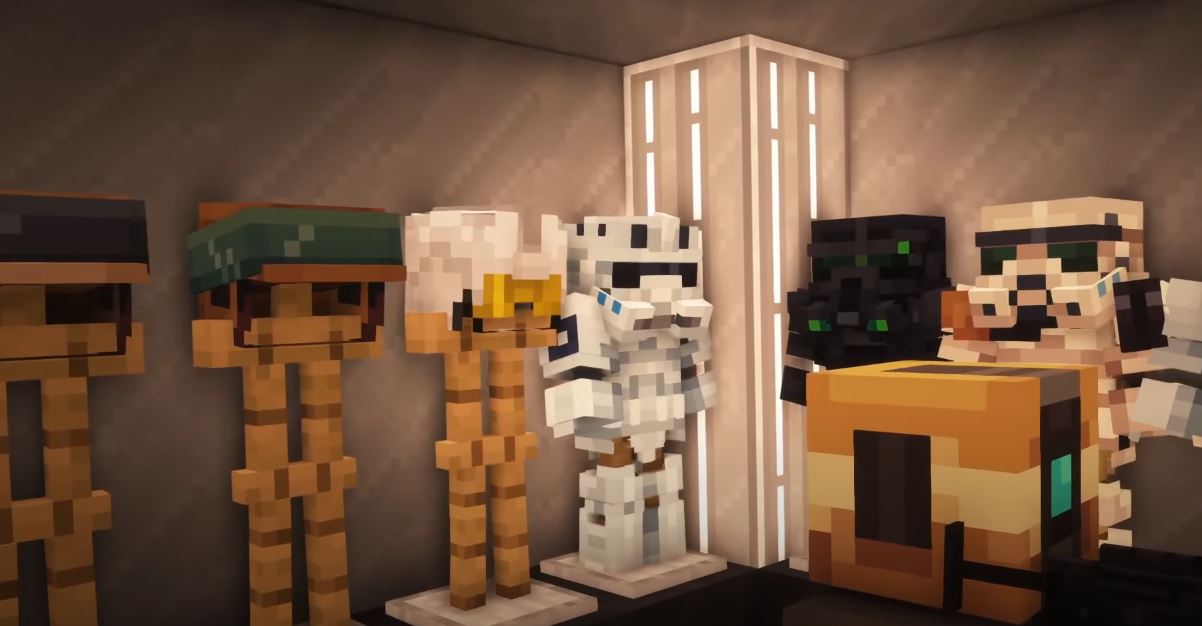 One massive franchise merged with other. Star Wars modpack has the means to let you simulate yourself in the Sic-fi world of technology and engaging combat behavior. Furthermore, you can craft your ships, clear out the quests, and craft equipment out of Star Wars series that suits your interest.
Highlighted Mods
Armorer's workshop: Lots of cosmetics-related to your armor and weaponry.
Better Builder's wand: Sophisticated structures can now be built with a tiny bit of ease.
Immersive engineering: A touch of technology to Minecraft.
Parzi's Star Wars mod: Galaxy of the Start Wars is now added to your Minecraft.
Download the modpack here.
Guns RPG Minecraft Modpack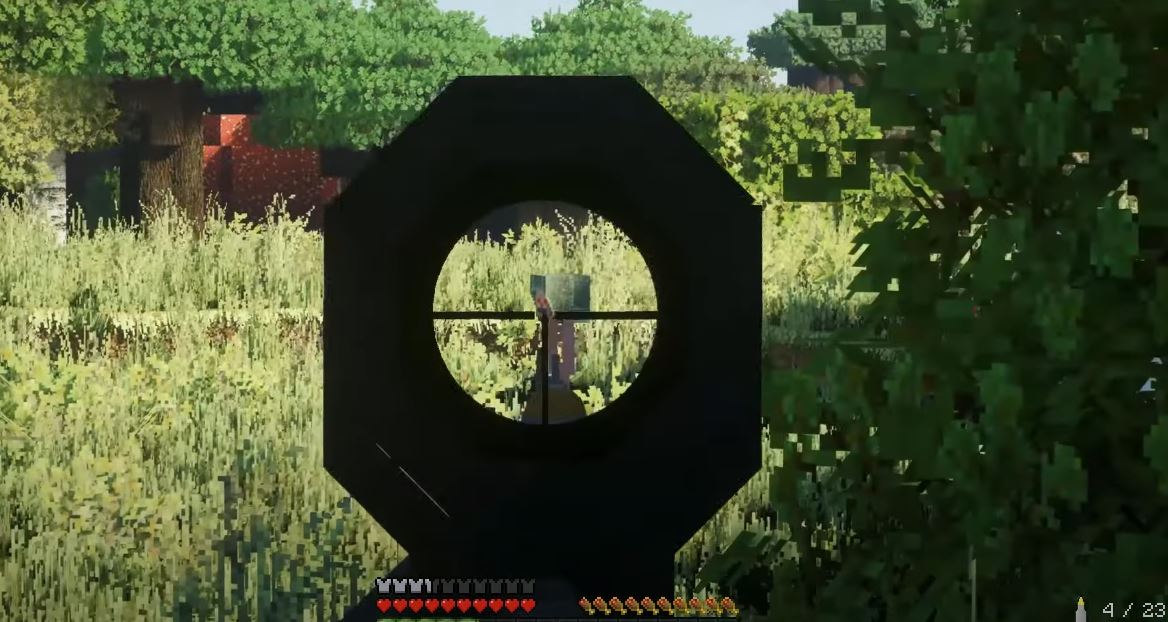 Cool modpack featuring guns and equipment that has the potential to spread our war in the open and adding a shooting game scenario to Minecraft for keeping the gun lovers engaged in the activity of violence. You can probably use the weapon for the benefit of others as they can totally make use of someone who can pull the trigger to eliminate the problem.
Furthermore, this modpack also introduces the skills and perks system that you will upgrade with time.
Highlighted Mods
Betterex: Harden the situation for survival mode.
Fight, defend, explore: Addition of guns and weapons.
Include II: Tech and some magic included.
Download the modpack here.
Wither Storm Modpack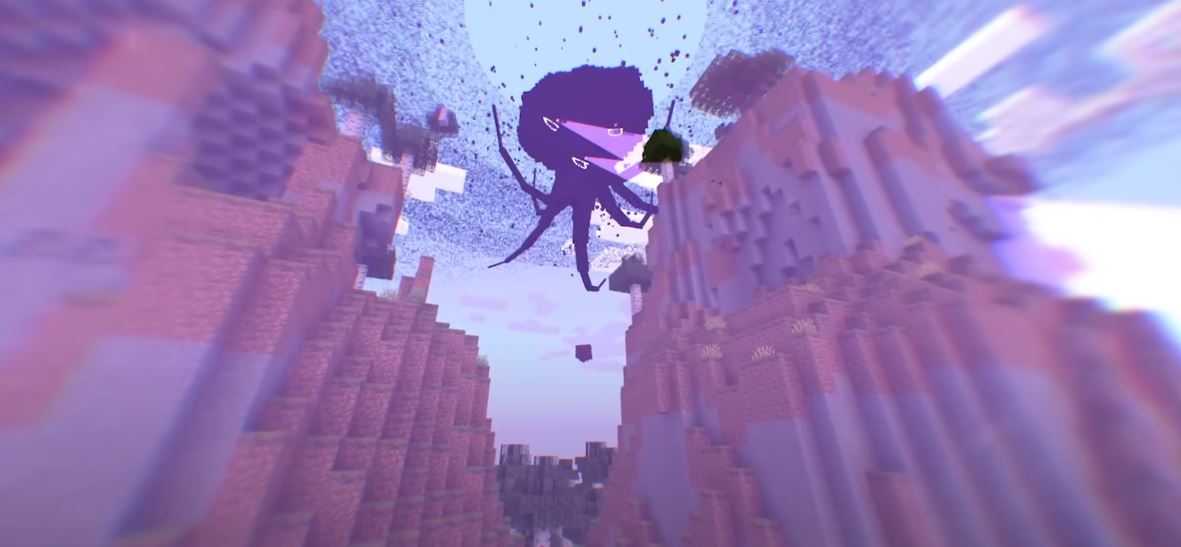 Overpowered Wither boss might be the last thing you want to be chased down with. A tenacious being capable of running down anything that gets in its way. This modpack is inspired by the story-driven game Minecraft Story Mode where the legendary heroes of the past reassemble to slay this hideous and frightening beast. As for now, it is not worth charging at that thing with a sword in your hand. In any case, keep your distance and give yourself a peaceful life.
Highlighted Mods
Crackers Wither storm mod: Adds a ferocious beast lurking out in the open to destroy everything it sees.
Backpacked: Equip some backpacks that adopts the looks of vanilla style.
Download the modpack here.
Sword Pack Minecraft Modpack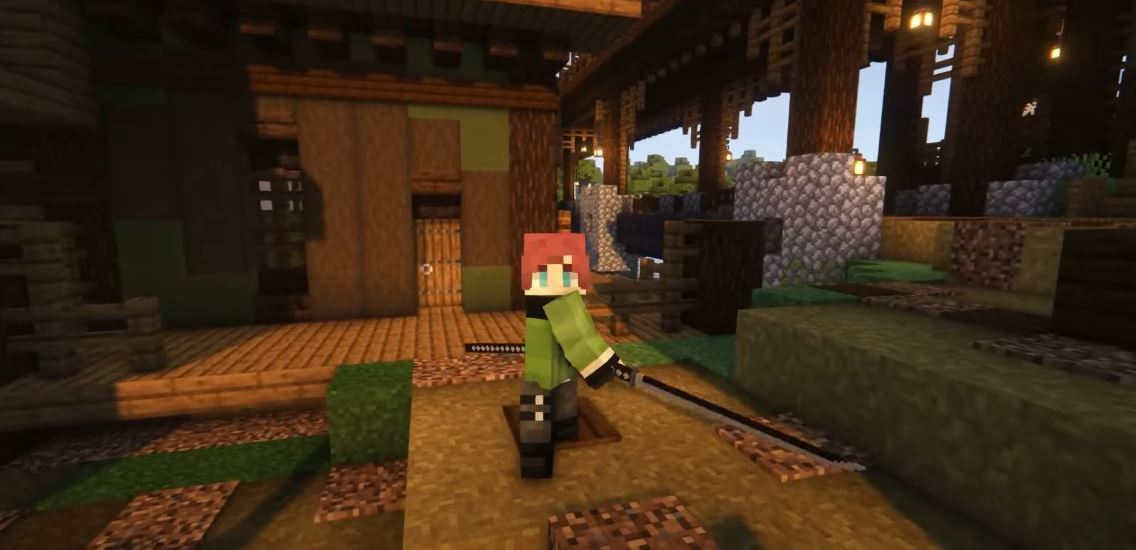 Swords pack Modpack offers a variety of weapons along with different playstyles to go through. Fight battles and make them look like a tale worthy of telling others.
Moreover, the design of these weapons differs from each other. This modpack primarily focuses on the weapons change to provide you with the most captivating combat experience.
Highlighted Mods
Blades plus: Introduces new Great swords to the game.
Bladesmith: Many more swords are added to the game.
Cyan Warrior Sword: Add swords that inherit some abilities.
Four elemental swords: All four of these elemental swords carry different effects.
Download the modpack here.
Crazy Craft Modpack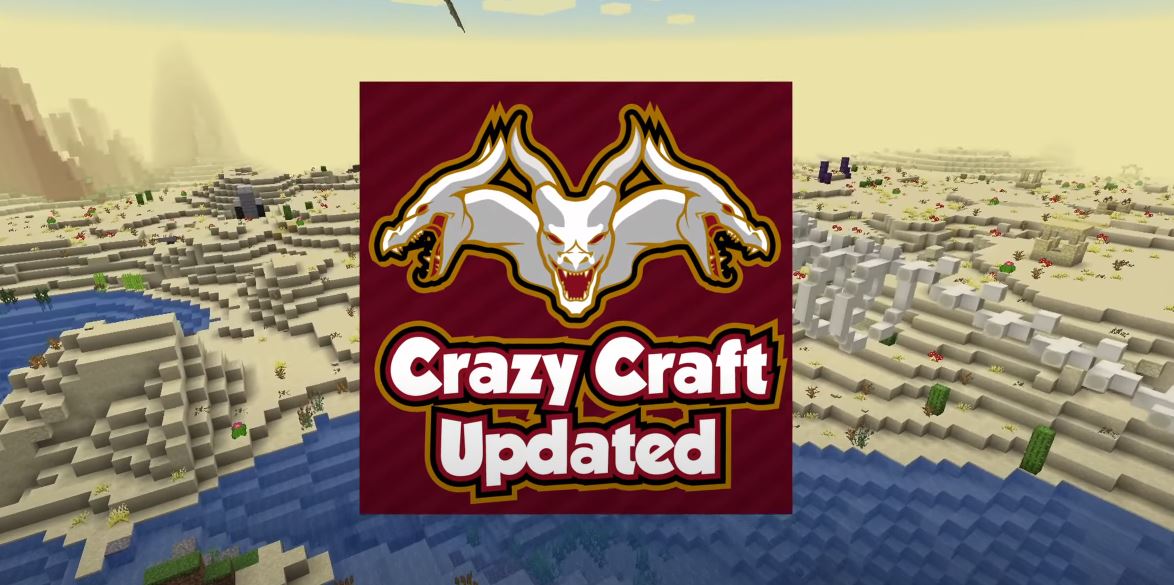 Summation of mods that adds a crazy amount of stuff in the game for you to go crazy while playing it. Explicitly, this modpack will introduce new dimensions and biomes in the base world and cover End and Nether. Explore the world to its peak as new villages, structures, and underground areas and included.
Highlighted Mods
All the modium: A new ore is introduced along with the new items to be crafted.
Aquaculture 2: Fishing is a bit more enjoyable with recipes that come along with new fish.
BetterDefaultBiomes: An improvement towards mobs, enchantment, trade, and much more.
Castle in the sky: High above the sky there lies the structure, enormous and outshining.
Desert Upgrade: Deserts are better in every way now.
Download the modpack here.
100 Days Multiverse Modpack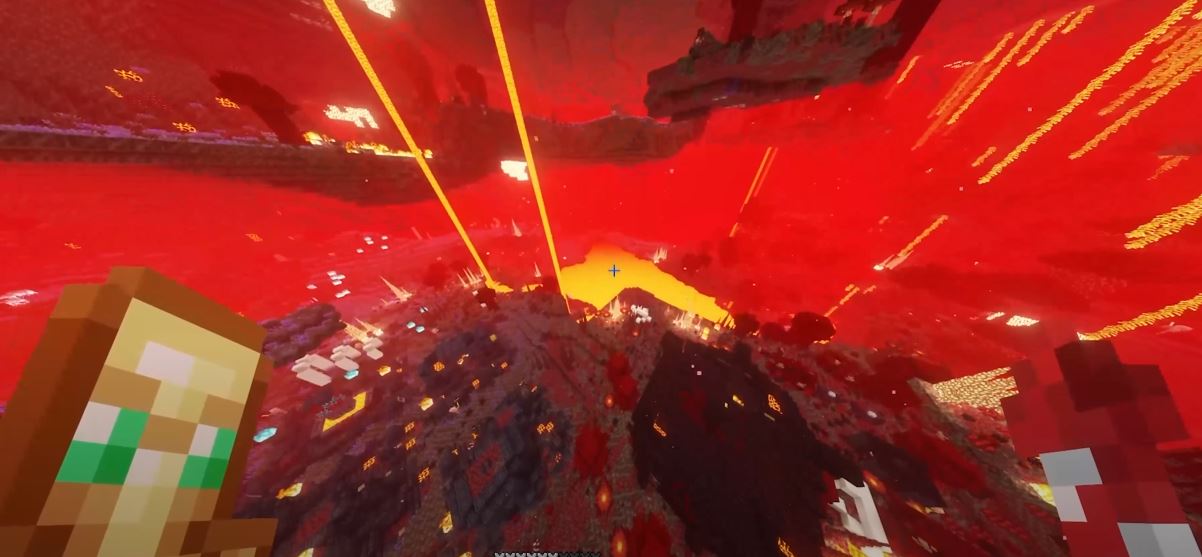 Players who want to keep themselves engaged in thrusting combat and mind-puzzling mysteries can look at this modpack. Moreover, keeping yourself preserved for the action phase will not be wasteful to you in any way.
Instead, it will be more beneficial than ever as this modpack aims to provide the rewards and treasures that bear the effort of surpassing such challenges.
Highlighted Mods
Immersive portals: Portals are worth gazing at now as they are transparent for the other side.
LevelZ: Gaining experience points will be used to bring out your potential.
Fabric way stones: Teleportation seems to be an easy task now.
This modpack also adds some Minecraft Dungeon items. Download the modpack here.
Sky Factor 4 Modpack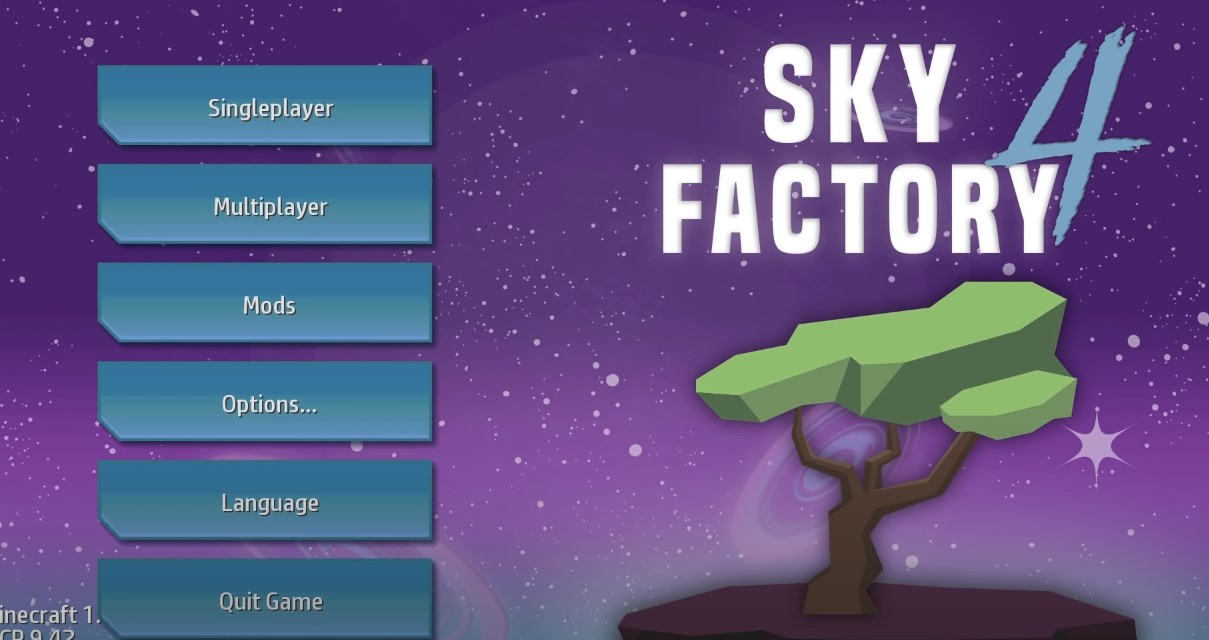 This modpack is among the most downloaded ones. It has a distinguishing feature of having different presets of maps. Start with the crowded, narrow space and build around it by having access to limited supplies.
Some maps allow you to start with only stranded on a single block or a tree. Due to this factor, this modpack has good replayability since you will face challenging stuff right up from the start. Create a server of this modpack and have your friends invited over for some laugh time together.
Highlighted Mods
Animal crops: Sprout out the useful mobs from the ground as you need anything helpful in this type of situation.
Storage and more: This mod adds various types of storage blocks and the upgrade feature.
Bouncy Creepers: Mobs need to change their abilities according to their surroundings.
Compact Machines: A single block can handle a lot of space now.
Download the modpack here.
Last Days of Humanity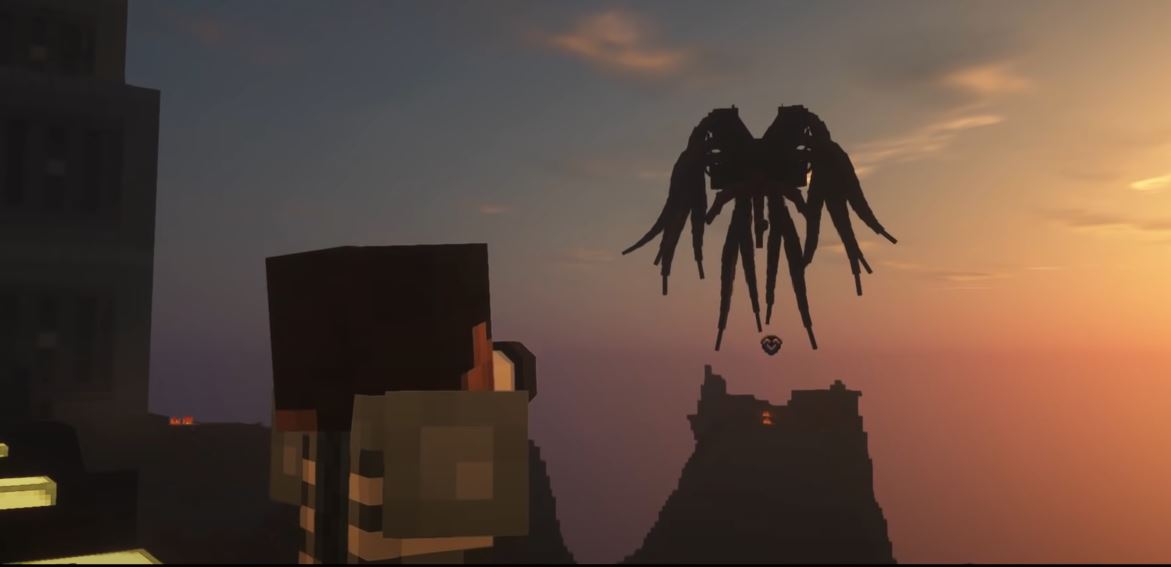 Want to venture through a world full of zombies? The modpack mentioned here is specifically for providing the player with experience on why they should never make such requests. Despite all the zombies that will form a hurdle around you in no time, there is a lot more to seek in this zombie-infested apocalypse world.
Highlighted Mods
Enhanced Visuals: Adding much more effective to the simple action and events.
Fish's undead rising: Enlighten your world with the dead creatures that are not dead at all.
Follow me: Be a leader to anyone willing to take your lead.
First aid: Better health system changes.
Download the modpack here.
Shattered Ring Modpack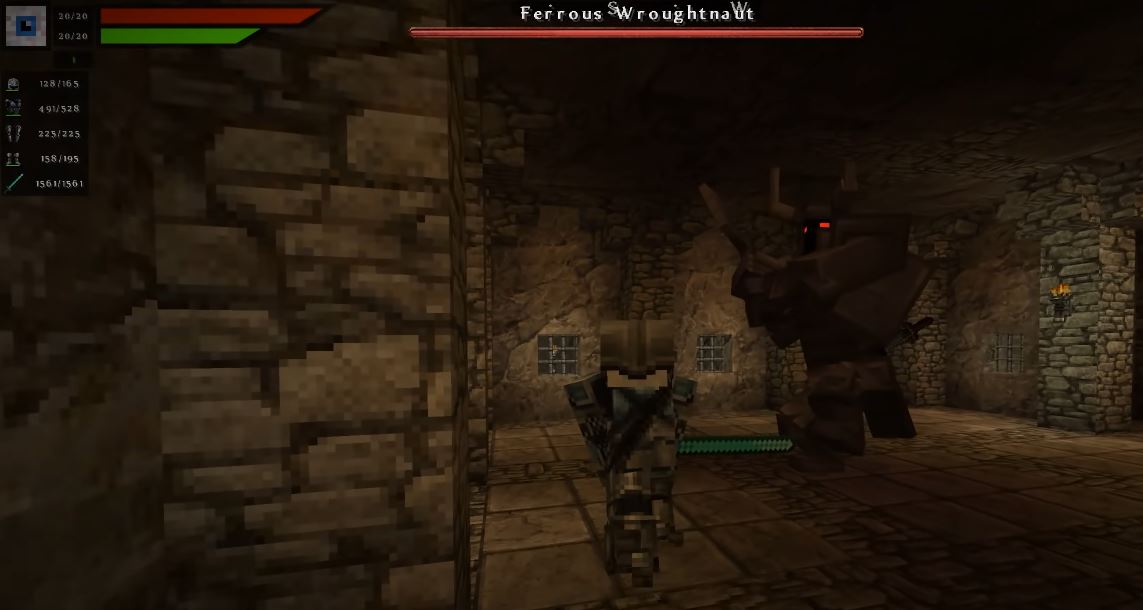 Ever dreamed of playing Elden Ring in Minecraft? Well, there are several reasons why one should agree with this. Your device's specifications will never be low enough that it can't run Minecraft on it.
So, take full advantage of this situation and add the most hit title of the game's world into your pixelated playstyle format. Run through the places, dashing and rolling towards the untold beast in the dungeons or ready to greet you out in the open.
Highlighted Mods
Inv Move: A typical situation for an Elden Ring player where you can move with your GUI on display.
Callable Horse: Now, your horse seems more loyal to you.
Campfire Spawn: Respawn at the campsite with some specific buffs.
Epic Fight: Combat will replicate that of Elden Ring.
Equipment Compare: Stats can be compared to decide what's better in no time.
Estus flask: Healing potion from the famous Dark Souls series.
Dungeons Enhanced: An improvement towards dungeons and their structures.
Download the modpack here.
Sword Art Online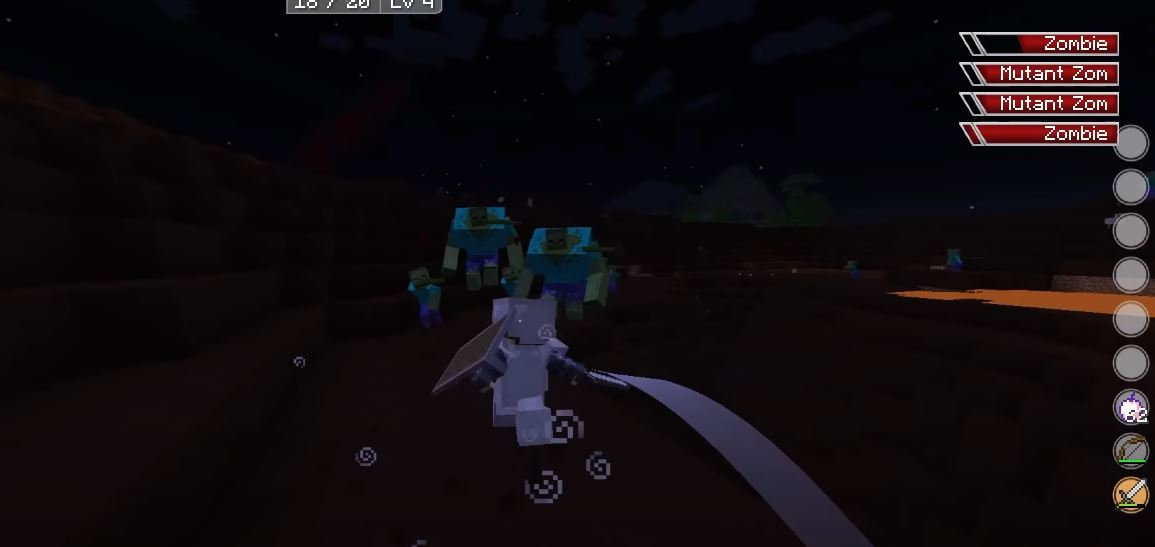 Declare yourself a warrior in this diverse world of anime named Sword Art Online. The modpack includes features that will give you the experience of facing the most brutal-looking monsters with some style and skill-based weapons. Slice through your enemies in the most satisfying combat overhaul with extensive exploration to set your eyes on.
Highlighted Mods
Bountiful: Adds a system of bounty hunting where you will be rewarded for every action you perform.
Create deco: Recipes to craft some decorations.
Creatures and beasts: Adds some friendly and not-so-friendly beings.
Dimension Stages: You can access the dimensions once you have progressed enough.
Infernal Expansion: An expansion pack for the Nether realm.
Download the modpack here.
Age of Fate Minecraft Modpack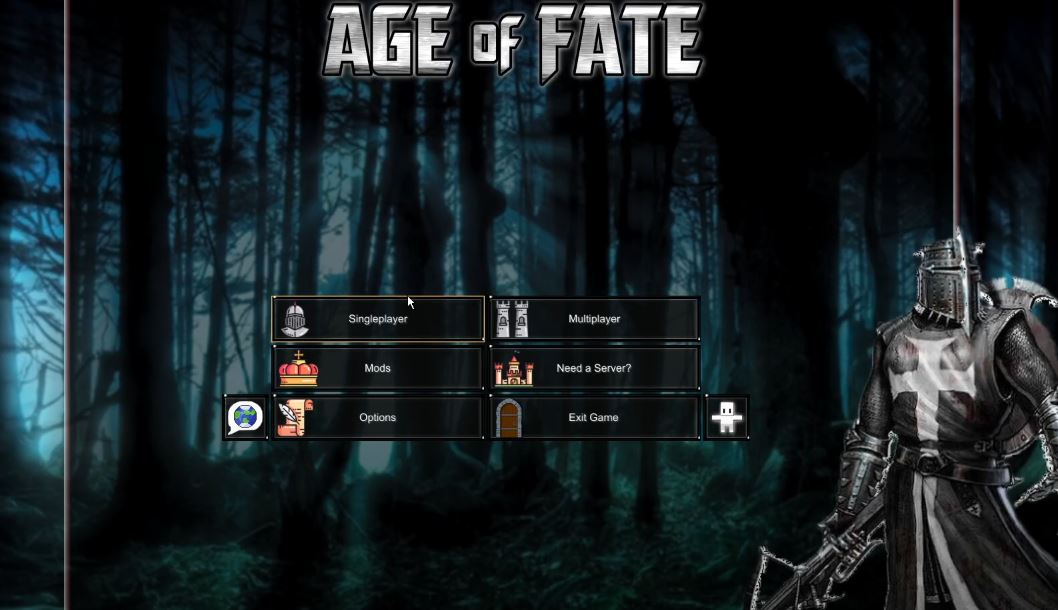 This RPG modpack offers a ton of change among the hundreds of mods in the count. The modpack reassembles the game into one massive RPG game that reworks everything and adds many features to Minecraft.
Furthermore, it adds magic to wield, various weapons, a quest system, and colossal beasts to fight as bosses. New dimensions are also introduced in this Minecraft modpack. To sum up, you will get to play an MMORPG game within Minecraft that hits the changing in every aspect of the game.
Highlighted Mods
Astemir's Forestcraft: Add a bunch of tools, bosses, and structure to the game.
Better biome blend: The visuals of your world will be better as the color shifting of biomes is improved.
Bloodletting: A new enchantment to discover.
Blue Skies: Addition of various dungeons and dimensions.
Champions: Mobs of different stats will spawn, containing different abilities and skills.
Clean Cut: Players can attack enemies through obstacles that should logically be pierced through ( like tall grass ).
Download the modpack here.
Create+ Minecraft Modpack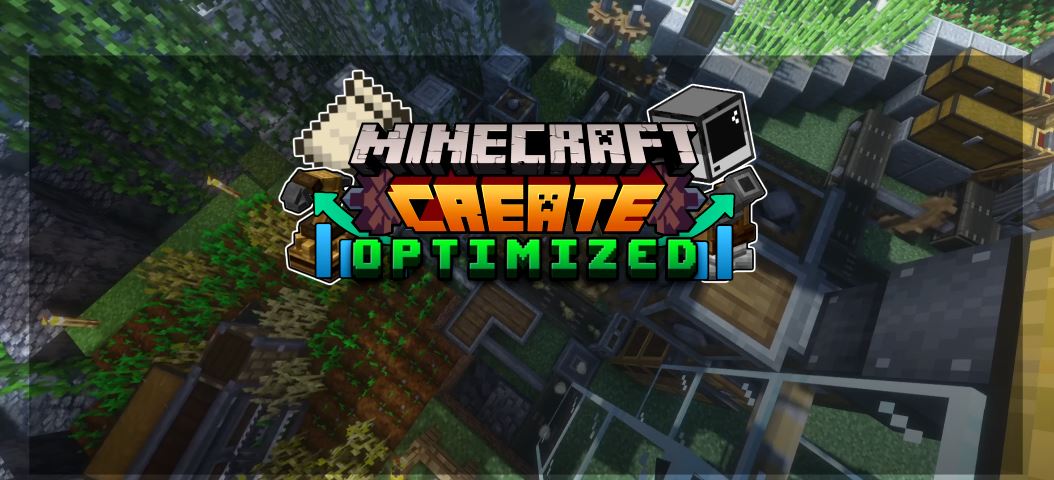 This modpack is an extension to Create a modpack. As massive as this modpack is, it also needed to be optimized for better results. Therefore, Create+ was created to ensure that the modpack is ready to go.
This modpack features a combination of mods that improves the basic and significant expression of Minecraft. In other words, this is a Quality of Life and vanilla improvement modpack. It doesn't stop with the betterment but also provides tools and items that enhance your gameplay experience.
Highlighted Mods
Allurement: Terminates most issues regarding enchantment.
Attribute Fix: Aims to fix a majority of mod issues.
Simple Voice Chat: Grab a microphone, drop the beat or just the message.
Effect Overhaul: A variety of debuffs are added to the game.
Download the modpack here.
Greedy Craft Modpack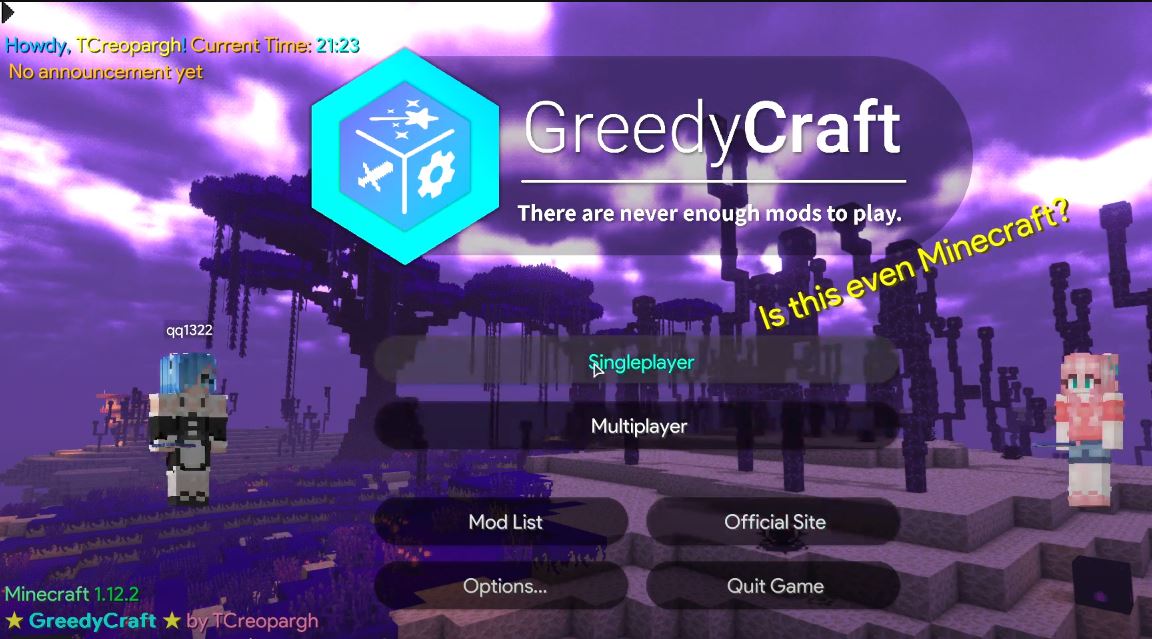 Sometimes, greed is good as long as it has its impact on yourself alone. A modpack that acquires the most frenzy amount of mods in it. Although, do keep in mind that installing this modpack will burden your system, so be aware of your actions.
Furthermore, look at the modpack guide, as it may require some additional steps necessary for the installation. Follow them strictly, as installing the modpack in a rush might be troublesome.
Final Words
Firstly, modpacks are intended to remake the overall experience of Minecraft, where players can experience almost anything that is being introduced by the modders.
Secondly, you don't have to install a whole modpack to achieve a specific game change unless necessary. You can search out the specific mod inside the modpack and simply install it. Lastly, create a backup file for your Minecraft in case of a wrong attempt at installing the modpack.
If you enjoyed reading the article and have extracted a fair amount of intel for your next modpack installation, give us a review. Also, you can carry the best texture packs for Minecraft in our further guides.
Good job! Please give your positive feedback ☺️
How could we improve this post? Please Help us. 🤔