Remnant 2 gives you an elaborate fighting experience with its unique and extensive range of tools and weapons assembled using ancient and modern methods. The game has a comprehensive collection of 58 amulets which can all be used for different purposes. Generally, these amulets are either rewarded through events or can be purchased from a merchant scattered across various locations throughout the game. Let's help you find Abrasive Whetstone, one of the many amulets in Remnant 2.
---
Key Takeaways
Abrasive Whetstone can be purchased from the shop of Cass.
You might not be able to get it on your initial visits, but revisiting her can allow you to get the amulet.
The inventory of Cass resets each time you leave Ward 13.
Grind continuously coming in and out of Ward 13 until you get it.
While fighting a bleeding opponent, Abrasive Whetstone increases your Crit Chance by 15% and your Crit Damage by 30%.
---
Abrasive is a powerful amulet and a must-have for anyone who wants to set up the bleed build in the game. If you want to make your enemies bleed, you must know where to find this amulet.
Abrasive Whetstone Location
Abrasive Stone is a powerful amulet, and here are steps you need to follow to get your hand on it.
Go to Ward 13, the central hub for trading goods in the game.
Initially, at the introductory encounter, the merchant Cass is unwell.
As the game progresses, she gets better and opens a store near the World Stone.
The NPC merchant Cass is your only source of getting your hands on this amulet, so be sure to remember her location.
Cass resets her shop each time you leave Ward 13.
You have to keep visiting her until you get Abrasive Whetstone continuously.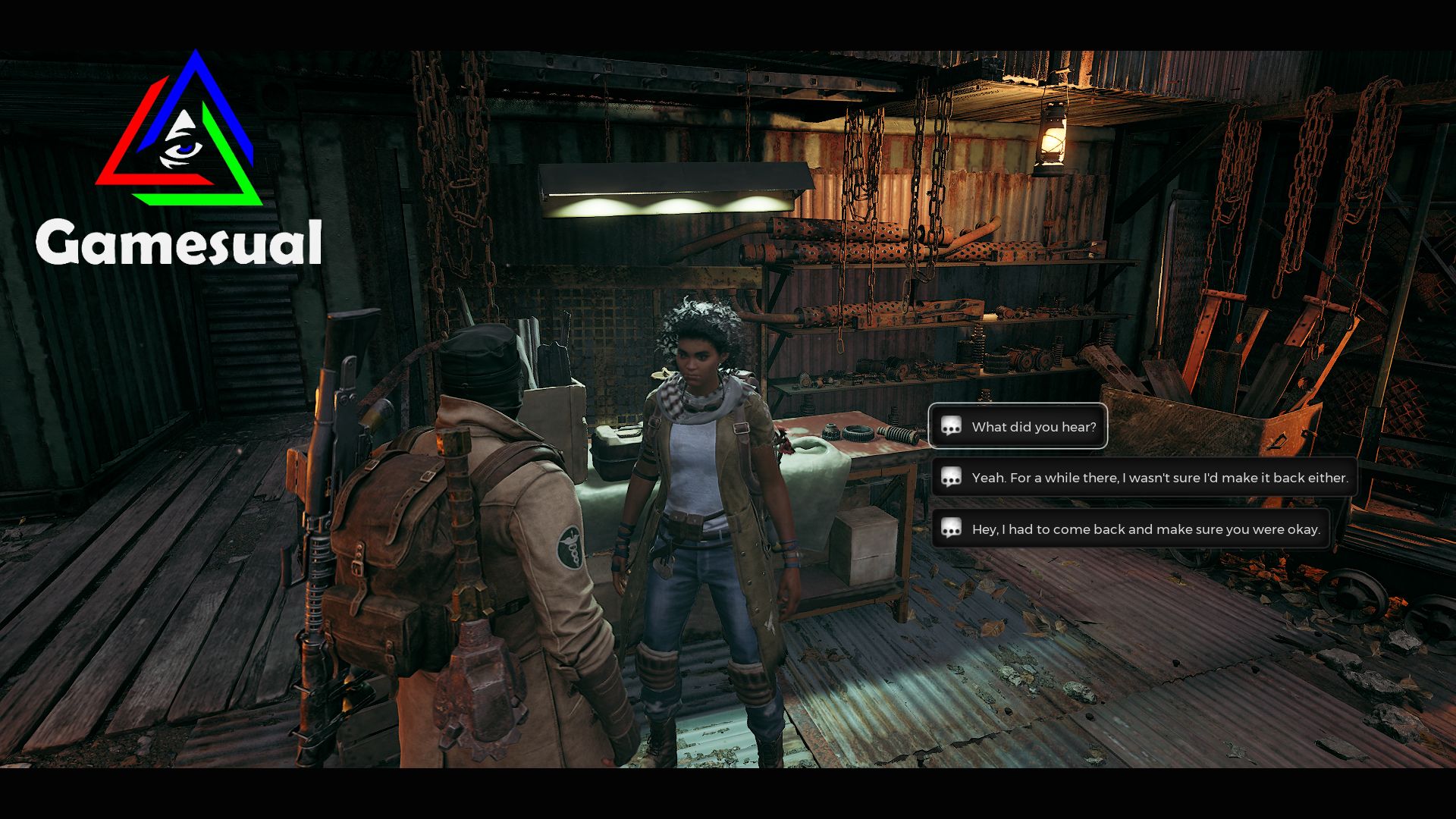 As she resets her shop, the items in her inventory change, and she begins selling different items. So each time you leave Ward 13 and come back, you will find out that she's selling different items than before.
This is your trick. You have to be patient and keep grinding till you get the amulet. One method is to make it your habit to check on Cass's shop each time you Ward 13, increasing your chances of getting it.
Abrasive Whetstone is an RNG(randomly generated) item, so it's just your luck how early you claim it. However, once you get the chance to purchase the amulet, it'll be worth the grind since it is one of the most potent amulets in the entire game.
You can also meet other merchants like Wallace, Brabus, and McCabe if you want to trade other items.
Using Abrasive Whetstone
Amulets are powerful tools that are used to enhance your character and build. Abrasive is one of those amulets best for players looking for a bleed build.
| | | | |
| --- | --- | --- | --- |
| Name | Location | Merchant | Use |
| Abrasive Whetstone | Ward 13 | Cass | While fighting a bleeding opponent, Abrasive Whetstone increases your Crit Chance by 15% and your Crit Damage by 30%. |
Although it only gives you these benefits if you fight with enemies that bleed when you attack. This amulet is a hard-to-get item, but once you get your hands on it, it'll be a great addition to your build.
The Abrasive Whetstone is a powerful amulet, especially for builds that focus on critical damage. The 15% critical chance increase is significant, and 30% more critical damages make it a deadly amulet. This amulet can make a practical difference in your damage output in case of enemies bleed on attacking.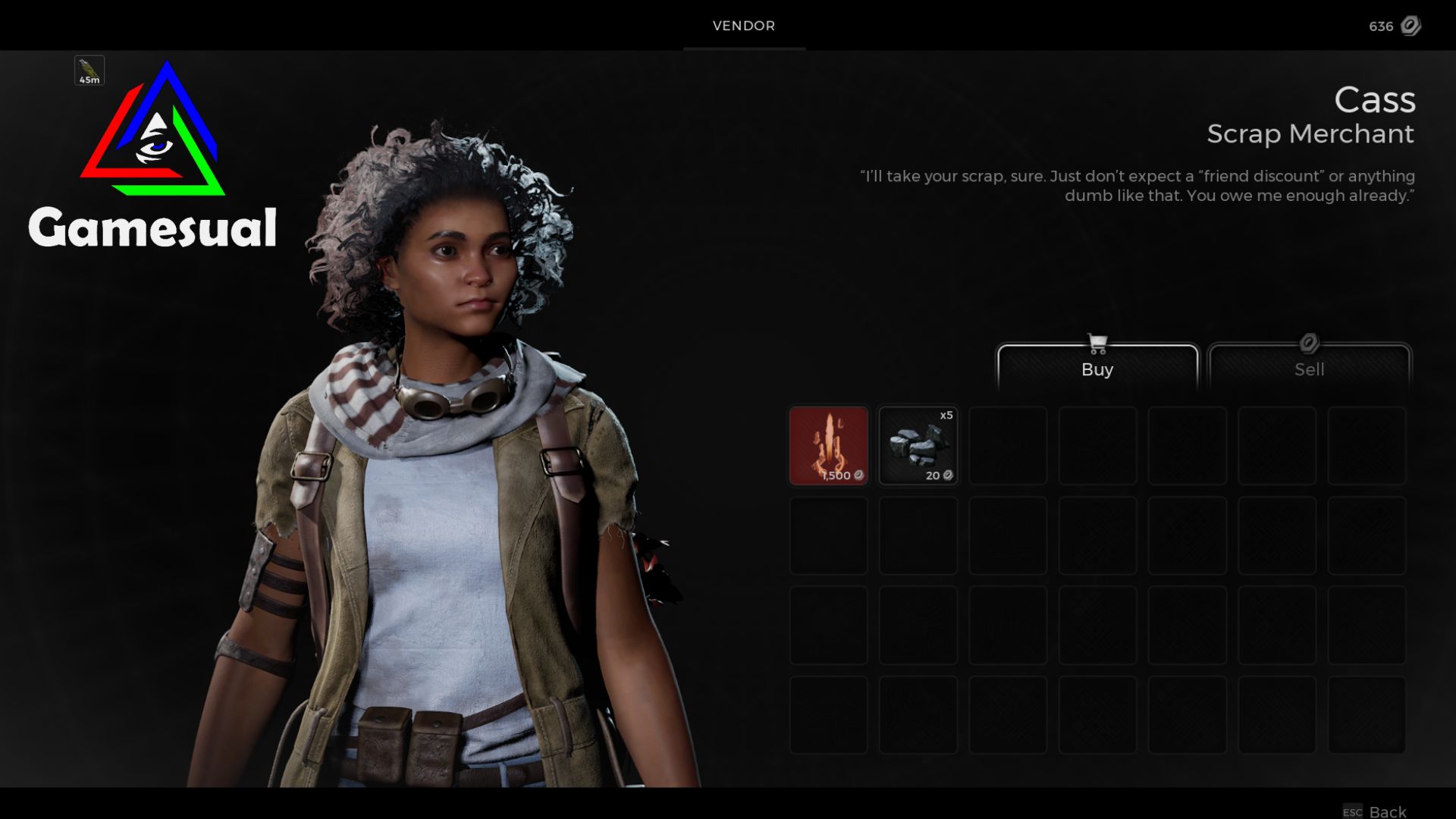 Tips
Here are some final tips for finding the Abrasive Whetstone:
Visit Cass regularly. The more often you visit her, the more chances you have of finding the Abrasive Whetstone in her inventory.
Reload your game after visiting Cass. This can sometimes reset her inventory, allowing you to find the Abrasive Whetstone.
Farm for Echoes. You can use Echoes to buy the Abrasive Whetstone from other players. This is a more expensive option, but it is guaranteed to get you the amulet.
Although it is a matter of luck, and you might have to grind a lot for it, this should help you get the amulet. You can also get some other best amulets to help you build your character. Here are some other guides to help build your character.
Good job! Please give your positive feedback ☺️
How could we improve this post? Please Help us. 🤔