The world of Remnant 2 is full of secrets and engaging puzzles. Players need to use their wits and brain to solve those puzzles while also having a great time doing that. Remnant 2 Postulant's Parlor is another puzzle bound to excite players while also providing them with tremendous rewards.
---
Key Takeaways
While visually attractive, Postulant's Parlor in Losomn is dangerous and mysterious.
The region has locked doors that must be unlocked by competing in a board game.
Gaining victory in the game enables using the Royal Hunting Bow weapon.
Moving the black pieces on the board opens the rooms with the locked doors they represent.
While playing the game, players must be careful to win the game so they can be allowed access to the open doors.
Repeat the technique to access all locked doors and important things inside.
The Parlor's secrets and hidden spaces are further revealed by manipulating the opponent's pieces.
Players must compete against opponents in a tic-tac-toe game to access the unlocked doors.
Playing co-op mode allows smoother exploration and puzzle-solving in the Postulant's Parlor.
After winning the board game, the Royal Hunting Bow can be obtained by opening the door to the room behind the Postulant.
The Fae Bruiser Ring and the Booster Ring, which have special effects, are also nearby.
---
Postulant's Parlor Puzzle
Postulant's Parlor makes up one of Losomn's areas. Some areas in Remnant 2 are difficult and fascinating to explore because they are one giant riddle. Because there aren't any traditional key-hunting mechanics in these locations, it can be more difficult to investigate them completely. The Postulant's Parlor offers a magical and visually appealing location for exploration, but it hides a variety of dangerous obstacles and mysterious secrets.
This gameplay revolves around solving puzzles, and The Postulant's Parlor is no exception. It provides a lovely landscape to explore but is also full of mysteries and perils.
Unlocking the various locked doors scattered over the region is a significant difficulty. The unlocking process in this area can be very challenging to solve.
This article provides helpful hints for those looking to complete the challenging task of opening every door in the Postulant's Parlor so they can learn more about the intriguing place's secrets.
Postulant's Parlor Doors
A grid structure that initially seems simple awaits exploration in the captivating Postulant's Parlor of Losomn. However, other places remain strangely blocked off by doors, confusing players with no obvious route. Interestingly, the locations of the black pieces on the Postulant's board match precisely with those of these sealed chambers.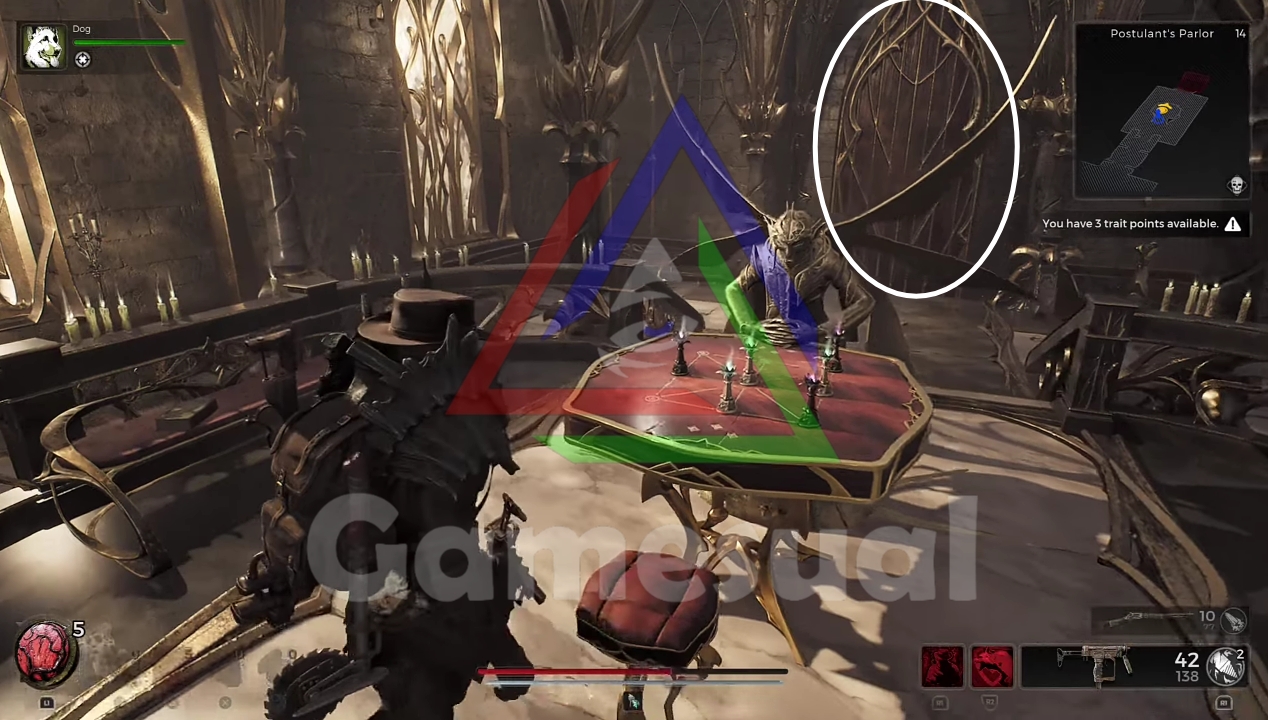 Several locked doors block your way as soon as you reach the mysterious Postulant's Parlor in Remnant 2, preventing entry to these fascinating areas. There are no apparent levers or hidden ways to open the doors, making them appear inaccessible from all sides.
Although at the top of the area is an interesting board game that lets you play against a rival. Defeat your enemy, and you receive the Royal Bow, a hidden weapon that will be useful in your adventures through Remnant 2.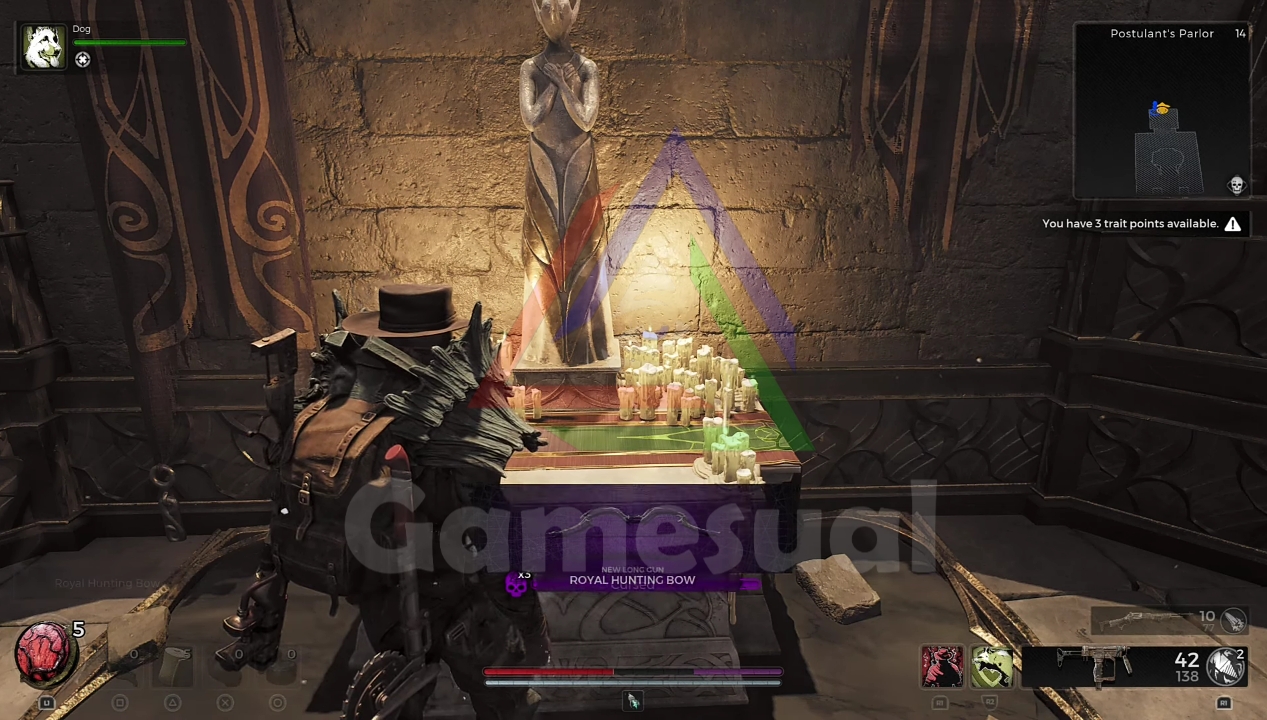 To win the game, you must carefully position your game pieces on the board to open every door in the Remnant 2 Postulant's Parlor. In this board game, your opponent aims to line up three pieces consecutively in a tic-tac-toe-esque manner. You can arrange the pieces steadily to open previously locked rooms by directing them across the board to prevent that.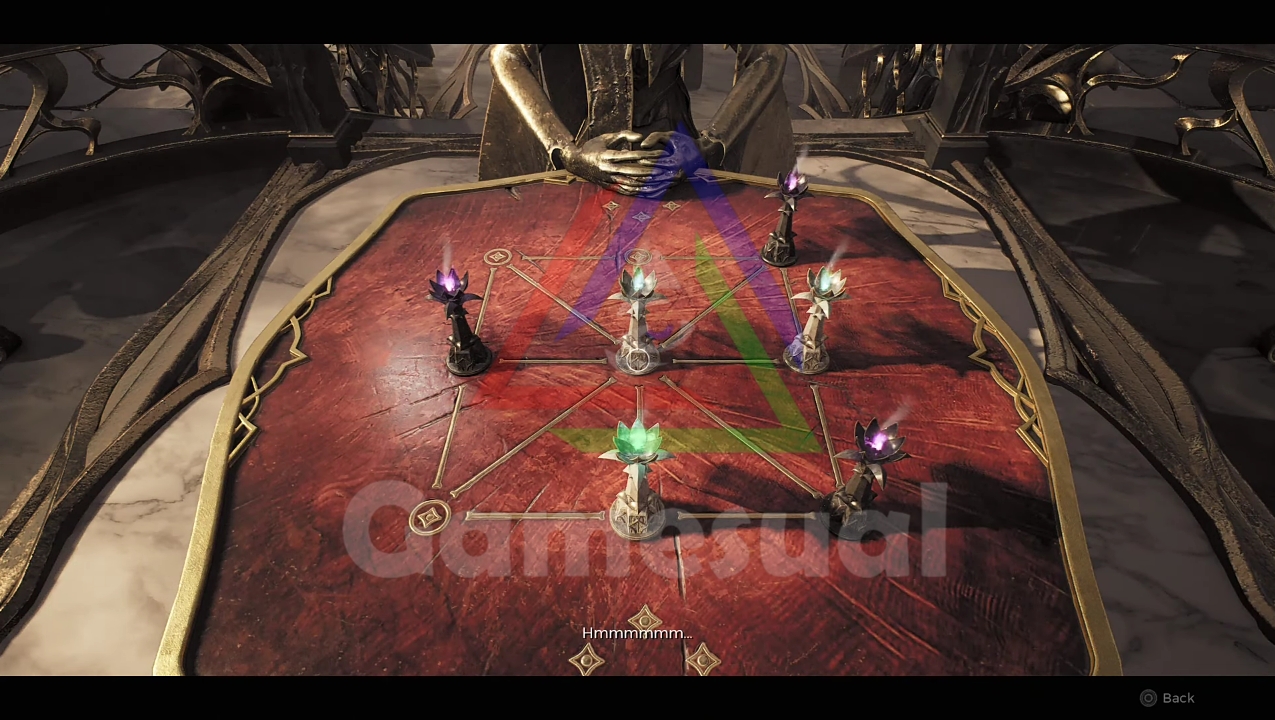 Be careful not to surround yourself and block your access to the now-open doors. This might take some time to master, and in Remnant 2, you'll get a manageable amount of Curse if you lose the game, so that is not that big of a deal. Return to the World Stone at the bottom of the map to start over and reset your character.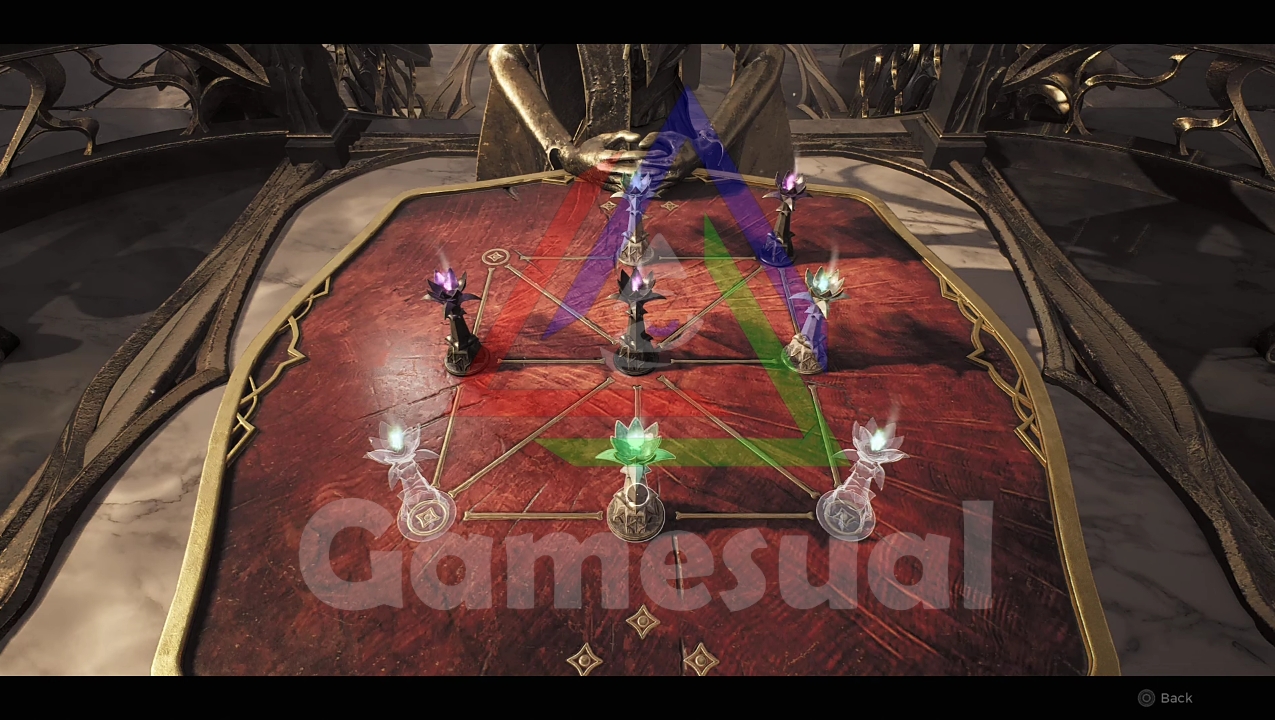 Repeat this procedure as necessary until all locked doors have been unlocked. It is highly advised that you explore and claim the expensive objects inside these chambers because you will find them only there. Take your time learning the mechanics and claiming the rewards Remnant 2 offers.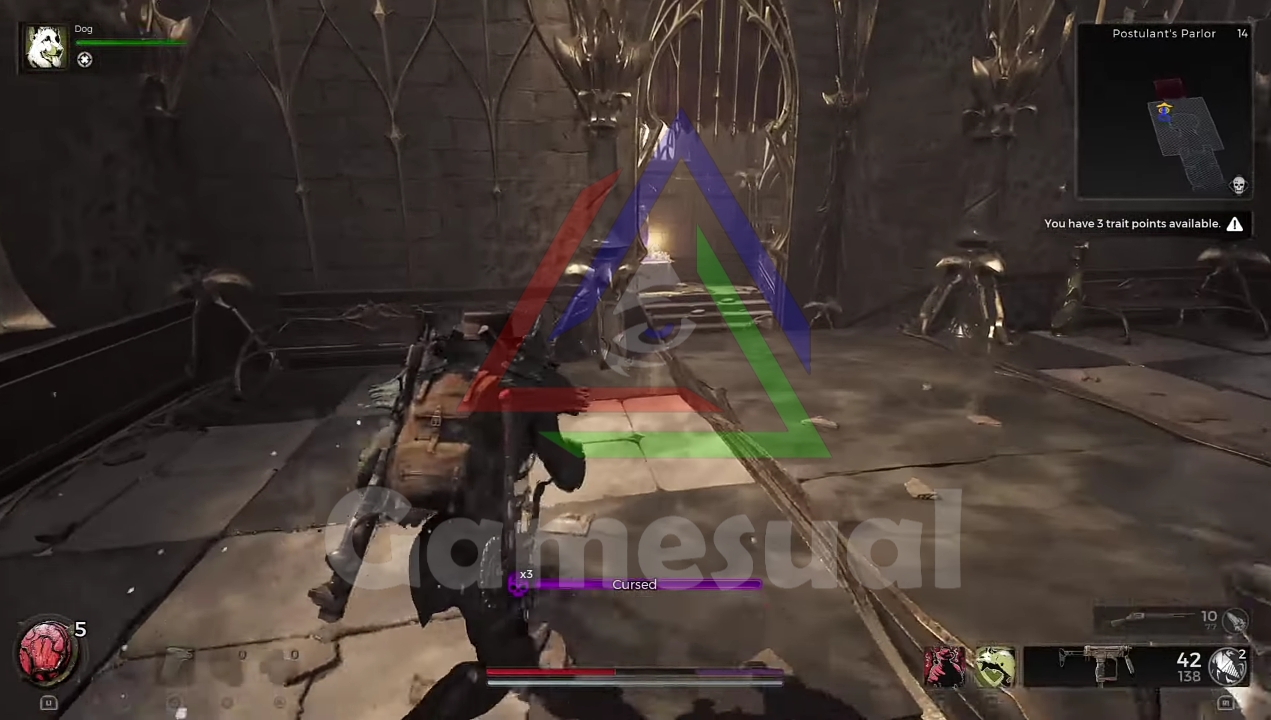 After winning the first game, a clever twist is put into action. Your next job is to carefully manipulate your opponent's pieces on the board to unlock the locked rooms. Interestingly, every one of these pieces matches a closed room. By skillfully shifting them, the doors reveal the secrets they conceal.
This clever puzzle technique reveals how the Parlor's elements are connected. That takes you on a journey of planning and choice-making. The previously inaccessible areas change into routes just asking to be explored as you reposition the pieces on the board, discovering one room after another.
It is best to play co-op mode for a more seamless experience in this region. Because while the other player explores the surroundings, one player can manage the board game and move the pieces. It makes the process easier and more fun by removing the need for continual rushing back and forth between opening and closing doors.
Rewards
| | |
| --- | --- |
| Rewards | Stats & Properties |
| Royal Hunting Bow | A really good bow with 184 ATK, fantastic accuracy, and a critical hit chance in mid-range. |
| Fae Bruiser Ring | Deals melee damage which grants two stacks of Bulwark for 7 seconds without stacking with itself. |
| Booster Ring | Increases all status resistances by ten, which is also very valuable. |
When the board game is won, the door to the room behind the Postulant opens, allowing access to the Royal Hunting Bow weapon.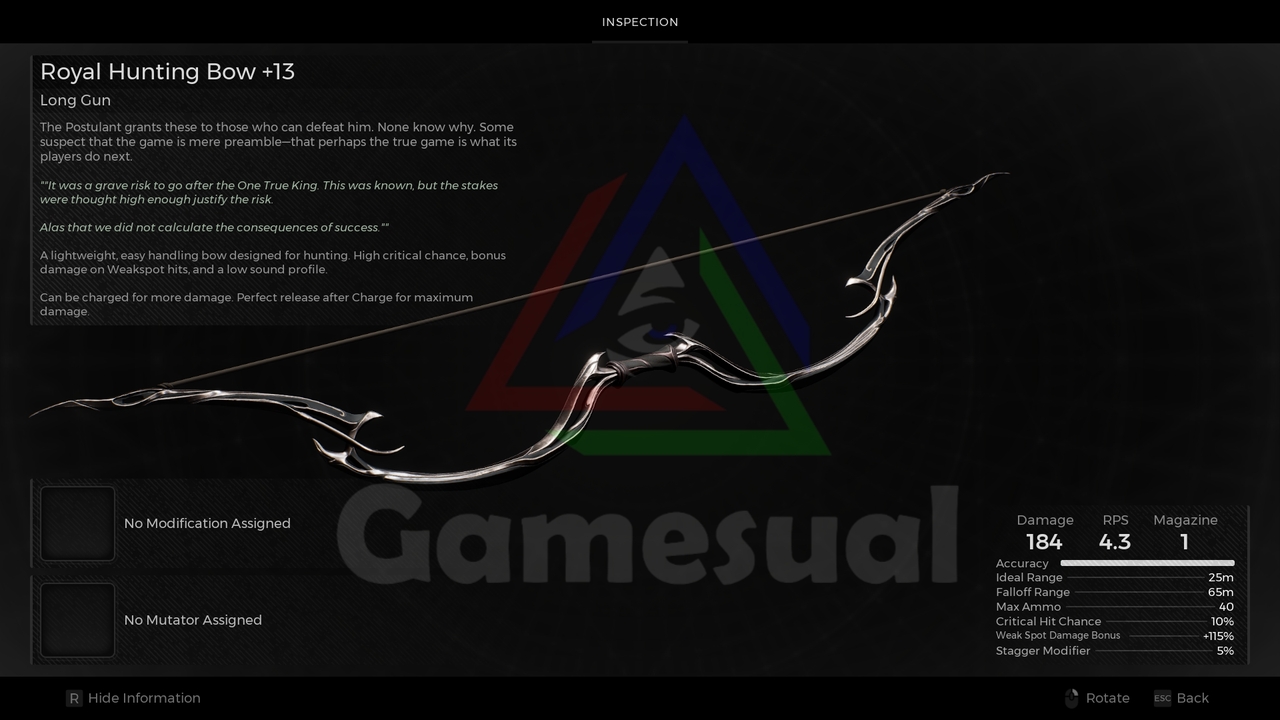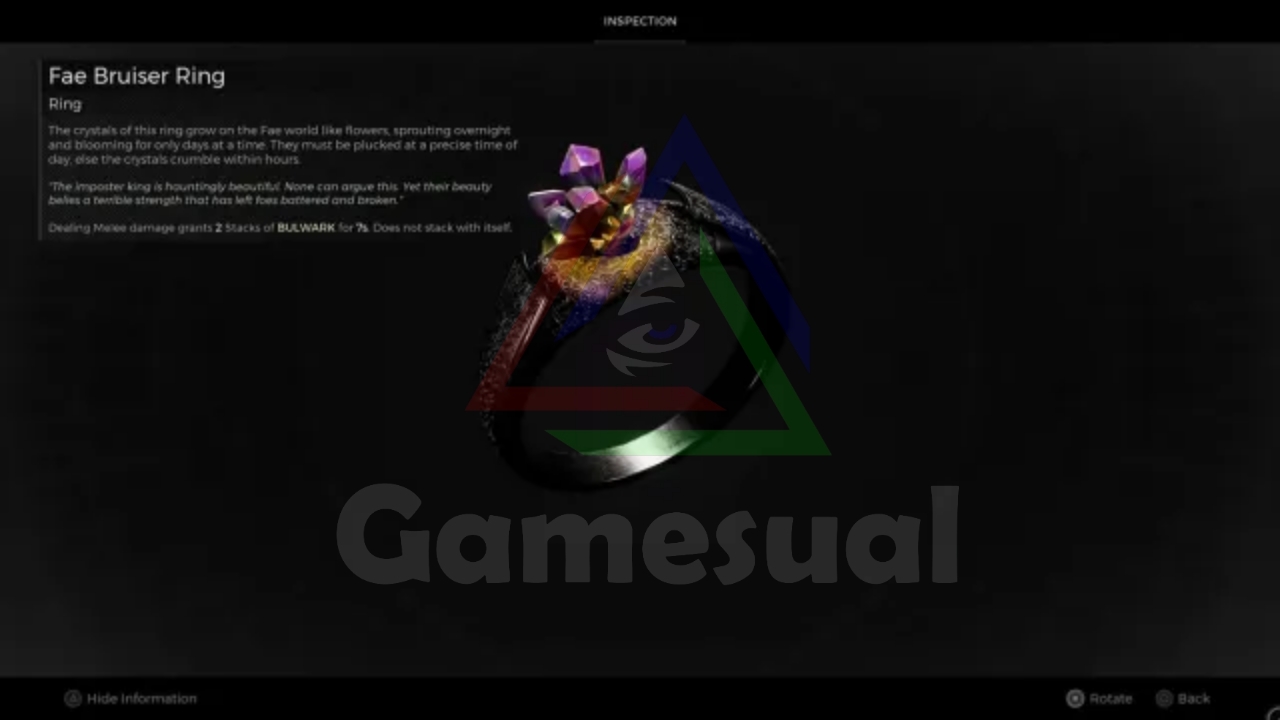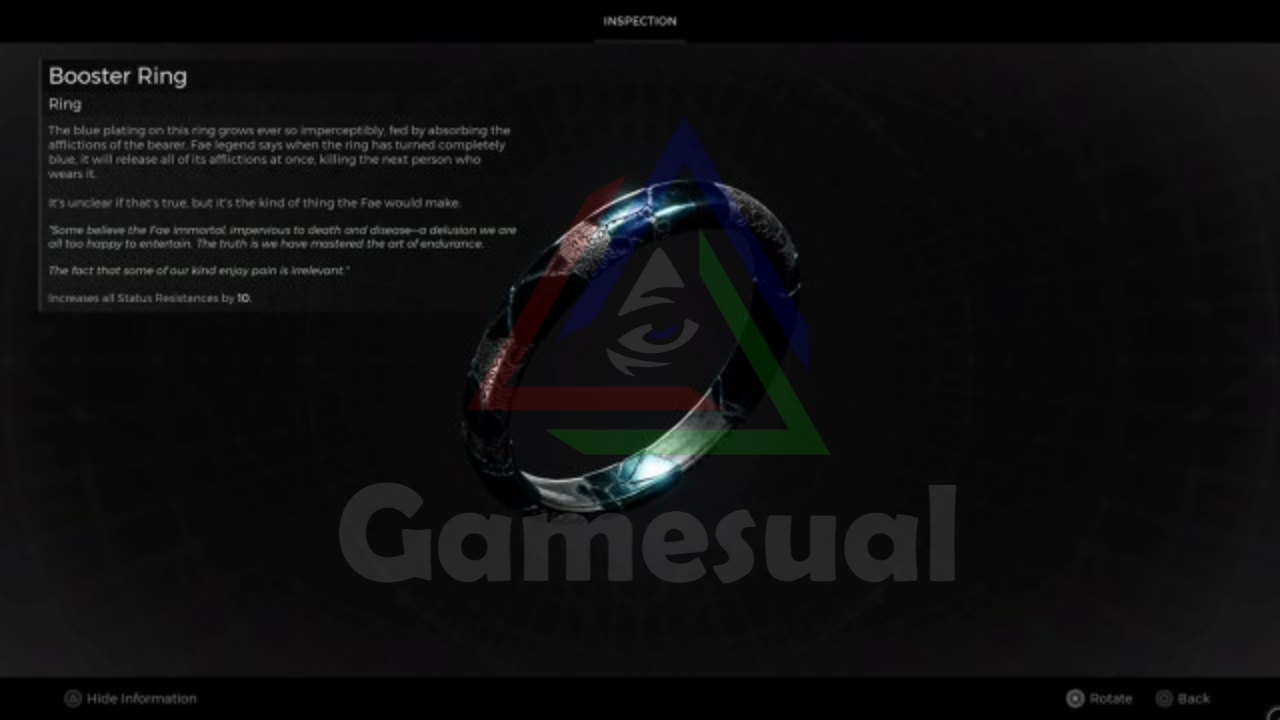 Players should prioritize these priceless items as they can improve their combat skills and endurance throughout their adventures in Remnant 2.
Hopefully, this article helped you search for all the rewards from Remnant 2 Postulant's Parlor. Down below are some more Remnant 2 guides.
Good job! Please give your positive feedback ☺️
How could we improve this post? Please Help us. 🤔