Instead of roaming around looking for a base or spending hours and hours building a suitable outpost, players can get a luxurious villa right at the start of the game. Although the Dream Home is a great luxury and provides a haven to come to and relax after a difficult mission in Starfield, it comes with a hefty price tag and a few catches. Therefore, before you jump into buying this opulence, make sure to read our guide till the end.
---
Major Takeaways
Dream Home trait lets players access a luxury property on Nesoi planet right at the start of the game without any down payment.
However, the daunting mortgage of 125,000 credits creates a big problem. Players can temporarily cope with it by paying 500 weekly credits to access the house. However, they will still have to pay the entire mortgage to get the full hold of the house.
The Dream Home trait can be used during the character creation time after completing Starfield's One Small Step main story quest. You can get the home immediately and customize it however you want.
It is a great place to handle your businesses and trades, enjoy some alone time, or arrange meetings. However, if exploration is your only goal in the game, spending so much money on this house is not recommended.
---
You can find the Dream Home on Nesoi planet in the Olympus System. Players can use the Dream Home trait to unlock it at the start of the game. However, they must pay a hefty 125,000 Credit as the mortgage. Although you can get immediate access to this premium property, the daunting debt will be quite a headache.
How Does The Dream Home Trait Work?
At the starting stages of the game, when creating their custom avatar while filling in the trait option, players can choose the Dream Home trait. It will grant them immediate access to the property. Here are a few facts about the Dream Home in Starfield: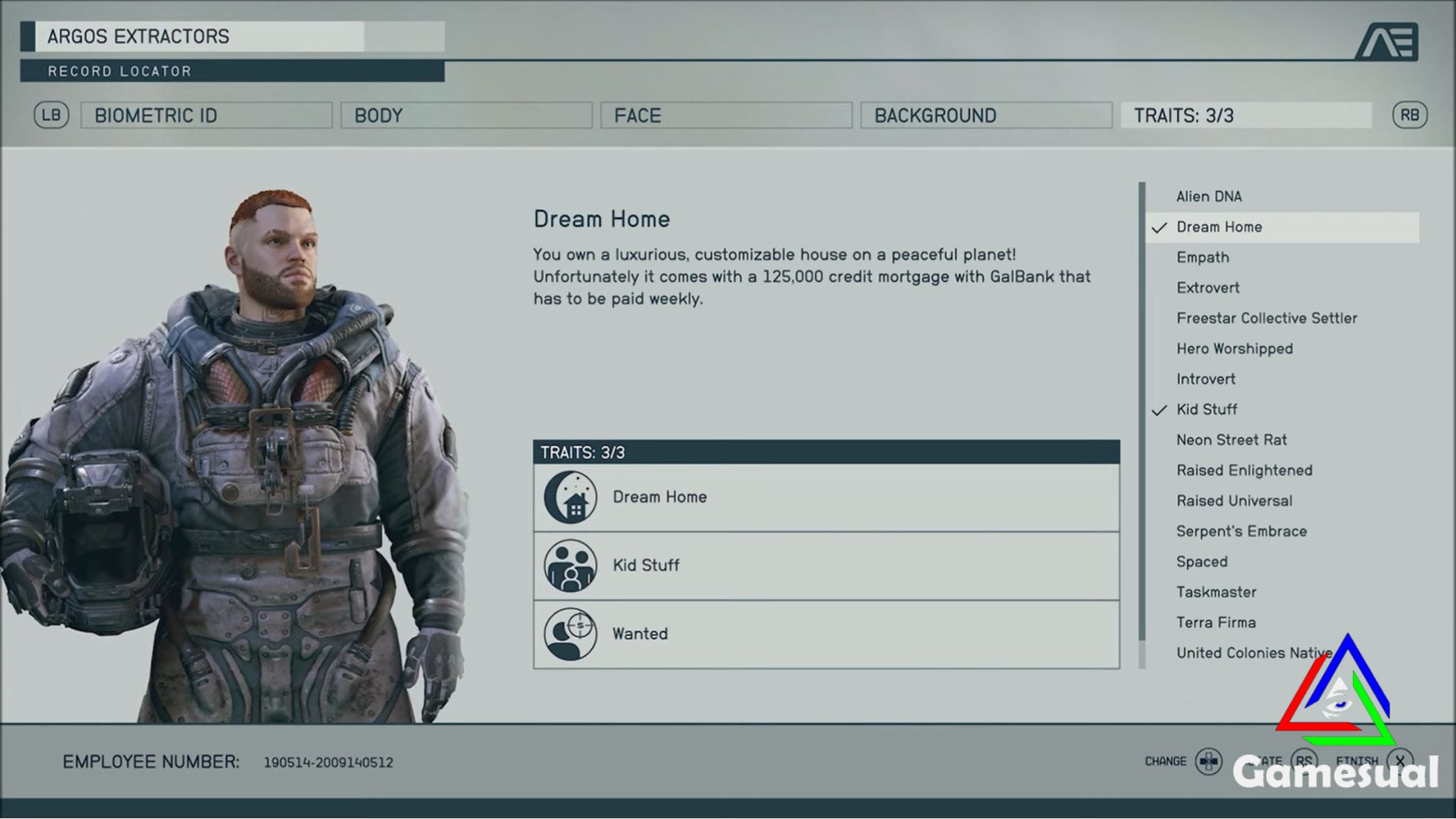 If you choose to equip this trait, you must repay the debt to the intergalactic GalBank, a financial institution in Starfield.
You can pay this hefty sum episode-wise by paying 500 credits weekly. The principal amount, however, will remain the same.
If you cannot pay your weekly credit, the bank will restrict your entry into the property until you pay them the due amount, meaning you won't lose access to your Dream House.
Finally, in the game's later stages, when you can sell and find expensive loot, paying off the mortgage all at once won't be a problem.
One Small Step (Main Story Quest)
Before you get to the character customization screen and get the Dream Home, you will have to complete the One Small Step, a main story quest in Starfield. Here is a brief walkthrough of this quest:
Follow Supervisor Lin to the airlock and find yourself a helmet.
Grab the pistol from the gun case and defeat the Crimson Fleet Pirates.
Get on Barrett's ship and let Vasco teach you how to fly it.
Go to the Kreet planet and head inside the Kreet Research Laboratory. Defeat all the enemies in there, and, optionally, you can unlock the safe using Digipick and get 1225 credits: Defeat Brogan and his company.
Go to New Atlantis in the Alpha Centauri system and enter the Library to meet Sarah Morgan. A few conversations with her will complete the quest for you.
After completing this quest, you will be redirected to a new screen where you can customize your character and choose backgrounds and traits for your character.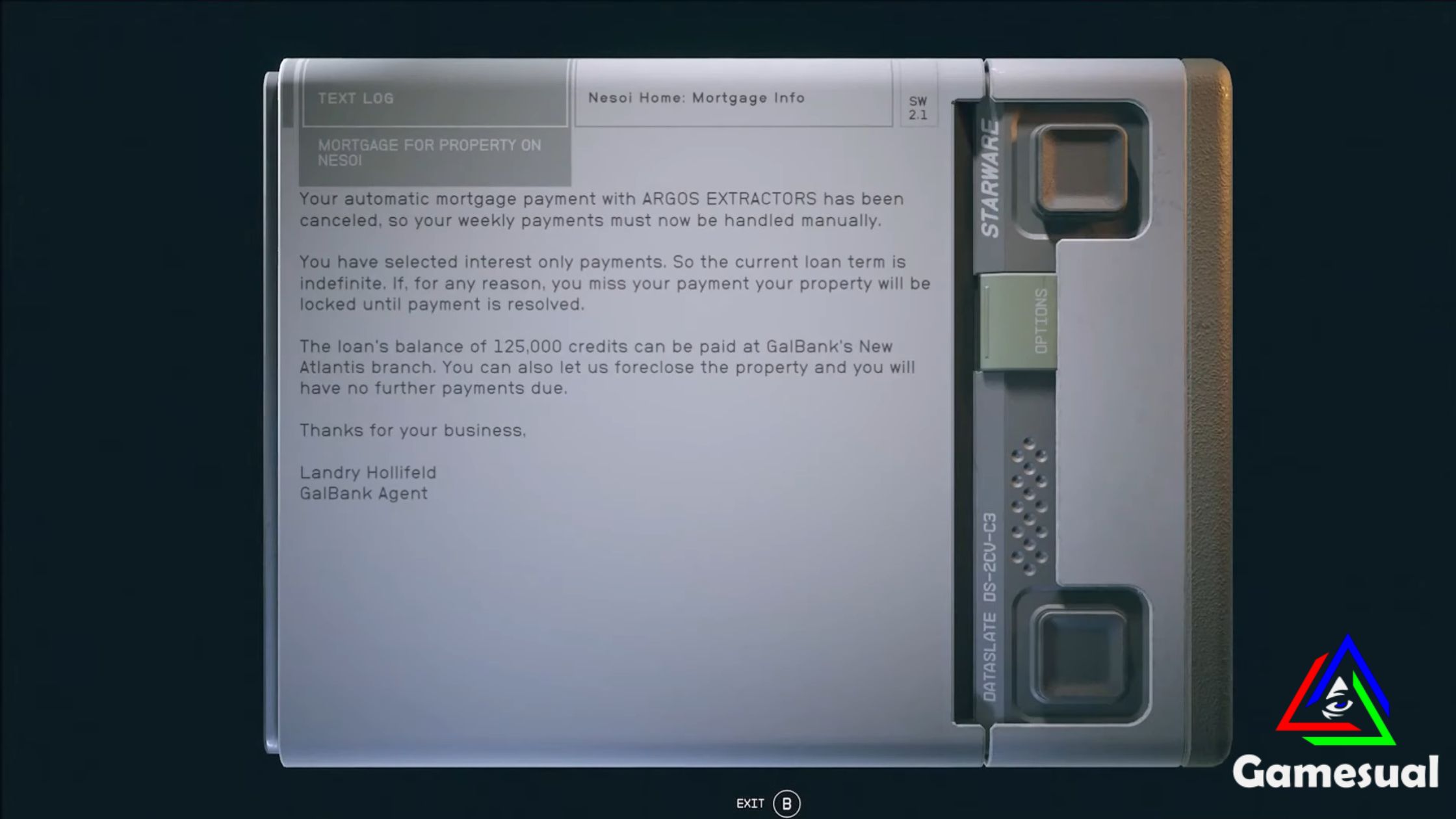 You must also meet Landry Hollifield in the GalBank's main building to discuss the mortgage terms. You can probably find them northeast from the New Atlantis' central plaza.
Customizing Your Dream Home
Although the house is already a luxurious villa, when you obtain it in the game, it is up to the players to customize it further. You can replace items that you don't find interesting. However, make sure to take them without you before leaving the Dream for good as, otherwise, the bank will have full hold of them, and you will lose their custody.
You can customize the following five categories of customizable options:
Crafting
Furniture
Decorations
Displays
Miscellaneous
To customize these options, open the crafting menu and dedicate your resources to whatever you want to change. Ensure you have enough resources before getting into the process, as each item requires a specific resource to upgrade it. When you select an item, you will see a menu on the top left of your screen about available customizations and required resources.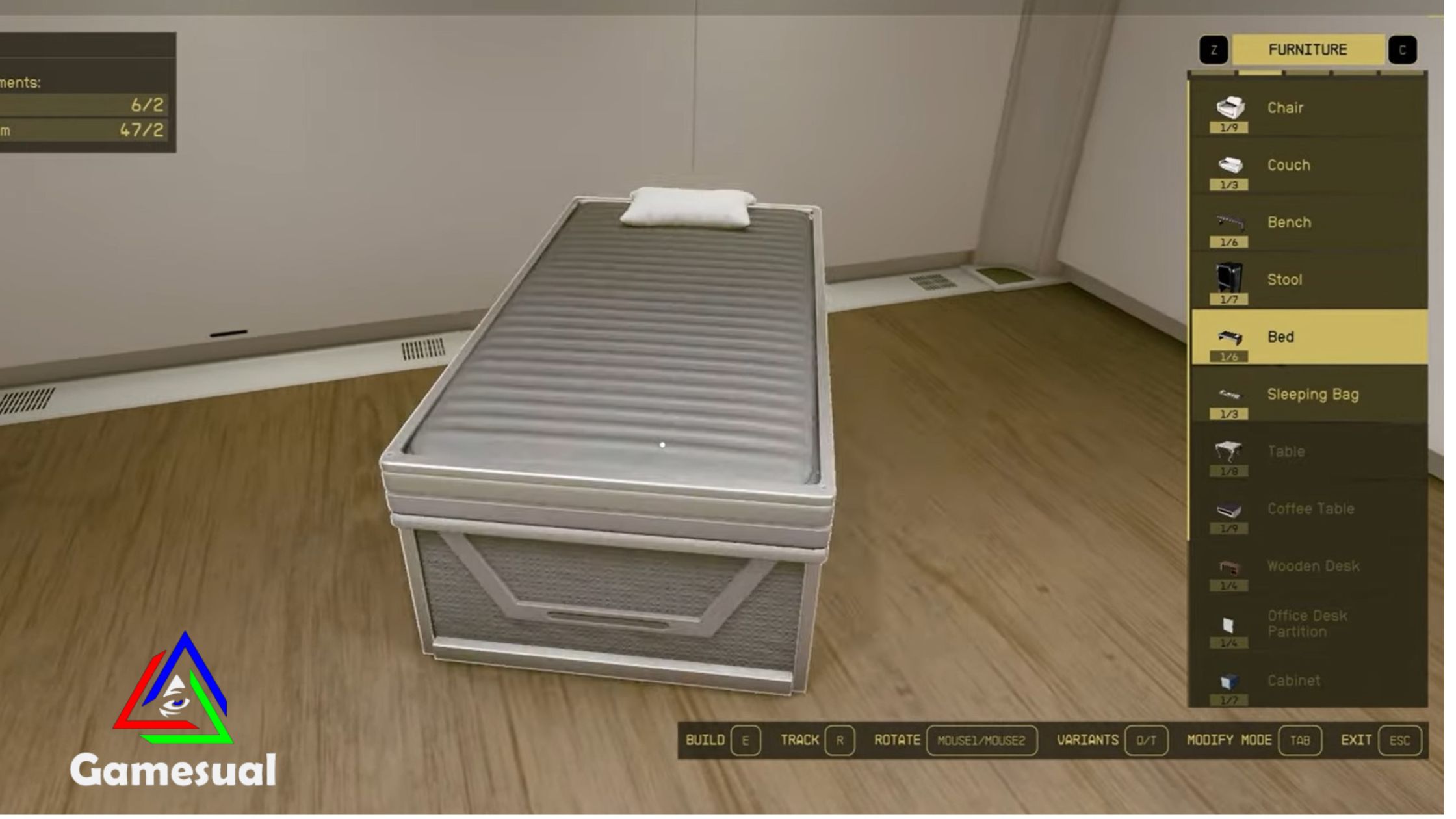 Here are a few actions you can perform in your Dream Home in Starfield:
When you get close to an item, you will see a prompt menu beside it for upgrades and all other options to move, rotate, track, or modify it in Starfield.
If you dislike an item and want it removed from the house, get into the build mode, select it, and press the delete button from the bottom right of your screen. It will completely delete the item from your home, along with all the upgrades that you did to it.
Is The Dream Home Trait Worth It?
Whether this trait is worth your money and time in Starfield depends solely on your preferred playstyle. If your focus is on the game's overall narrative, this might be something you don't want to miss out on. Moreover, it can be a haven from all the brutalities around the galaxy's vastness.
Keeping these things in mind, there are two preferred playstyles with different priorities:
Exploration-based Playstyle: If your only priority is exploration, the Dream Home trait is not for you. Most of your time will be spent exploring different planets and places. While doing so, having a huge financial obligation to pay off at once or weekly can hijack your gameplay experience.
Hub Playstyle: If you are playing Starfield with clear objectives of dominating the game, this trait is more than a luxury. You can arrange meetings, store items, and ship or trade inside this house. If you can use it to run your business, it is worth spending lots of money on it.
Now, let's get things in perspective and discuss all the pros and cons of having this trait in the game. Hopefully, after this list, you will be able to make up your mind about whether to spend on the Dream Home in Starfield or not.
Advantages
Here are a few notable advantages of equipping the Dream Home Trait:
Instead of spending time and resources building a basic and boring outpost, you get instant access to a luxury villa at the start of the game.
Customization is a huge plus point. You get to decorate your house according to your style and preference.
Nesoi and New Atlantis are not far apart from each other. Therefore, you can easily and quickly commute between both places.
You can pay the weekly due amount and keep the house to yourself. Later on, after paying the full amount, you can get the house in your name.
Moreover, you can leave it anytime without any restrictions or complications.
Disadvantages
Here are a few disadvantages of using the Dream Home trait in Starfield:
The single episode 125,000 credit mortgage is a constant tension lurking over your head, especially at the start of the game, until you pay it off.
Almost everything inside the house is a showpiece, except for two fridges and the kitchen.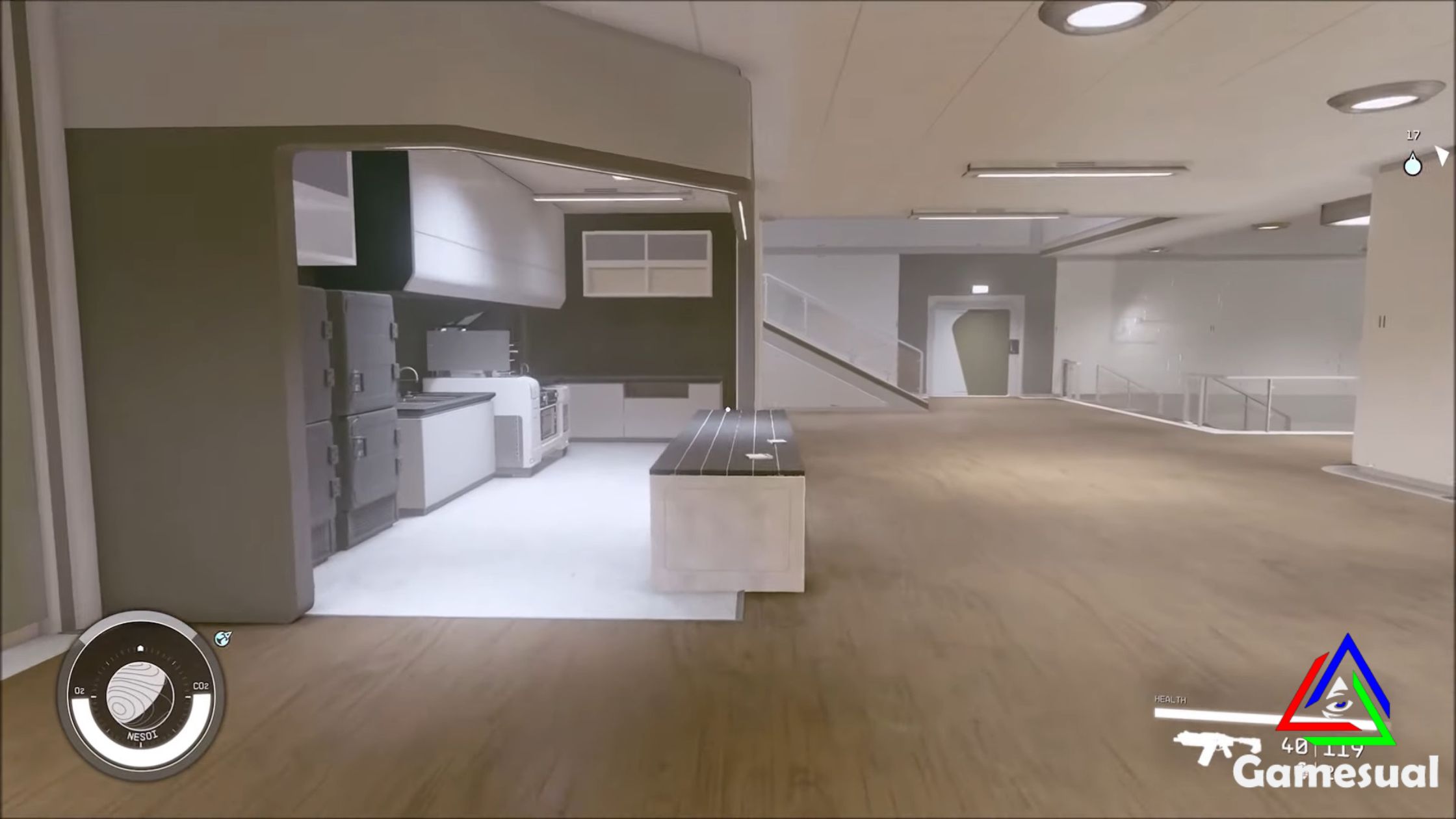 Overall, I'd recommend investing in this house, as you will eventually pay off the mortgage later in the game.
How To Remove Dream Home Trait
If you don't find this helpful house in Starfield, you can unequip the Dream Home trait, and the bank will revoke your access to the house. Here is how you can do that:
Go to New Atlantis and meet Landry Hollifield at the headquarters of Galbank.
Ignite a new conversation and choose the dialogue 'I want to talk about my house on Nesoi.'
After their reply, choose this dialogue: 'The bank can have the house. Go ahead and foreclose.'
After an exchange of a few customary dialogues, the bank will have its property back.
Make sure to empty the house before foreclosure. Otherwise, the bank will own them as well.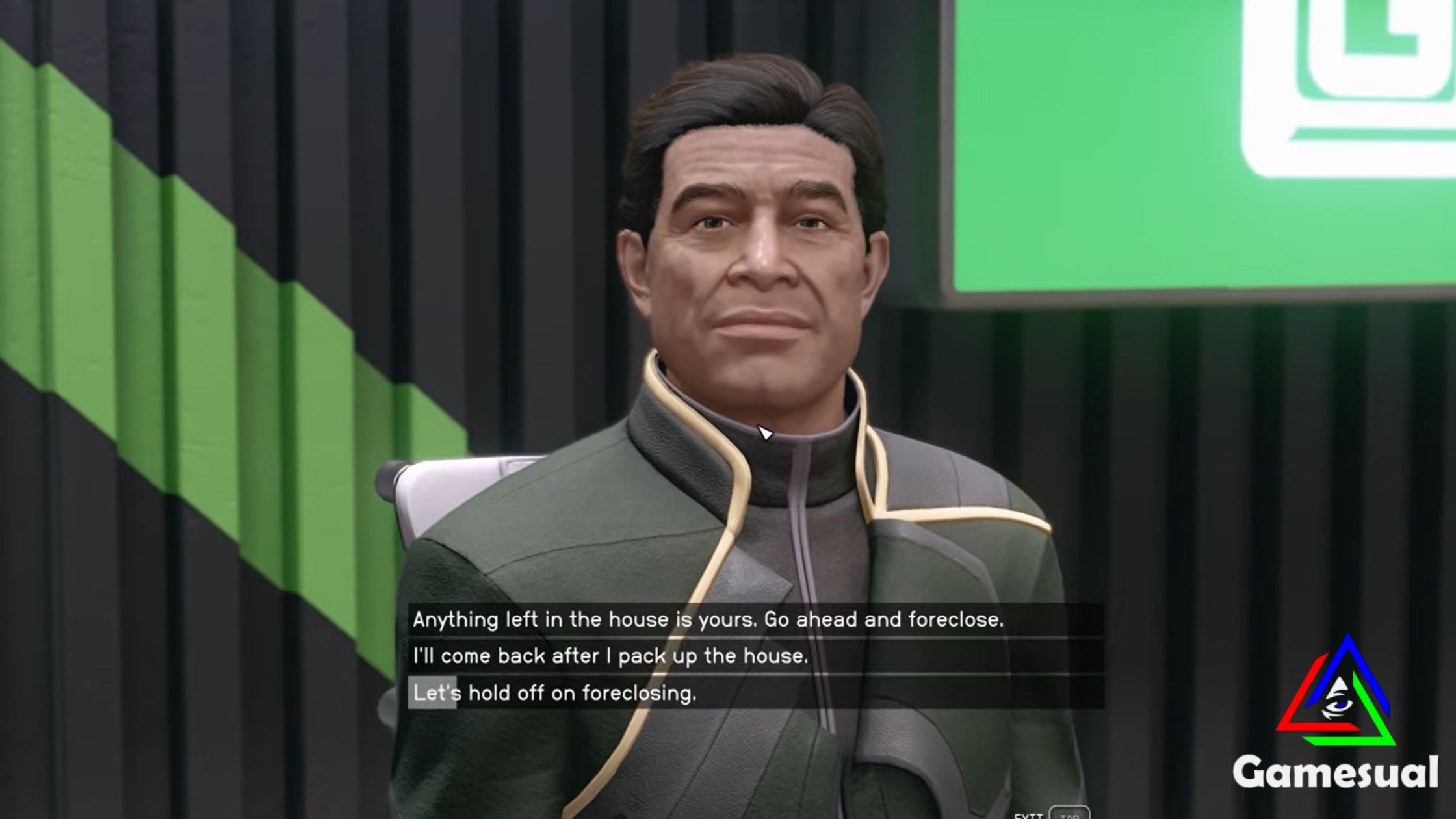 You need to know everything about the Dream Home in Starfield. Considering the pros, cons, and your preferred playstyle, you can choose to invest in purchasing this luxury property or ignore it for a better cause in the game. What are your thoughts about this house in Starfield? Tell us in the comments.
While you are here, don't forget to read more on:
Good job! Please give your positive feedback ☺️
How could we improve this post? Please Help us. 🤔