You have been waiting for this moment; you have pre-loaded and downloaded your game on Steam, and it has just been released. Suddenly, you are met with the Starfield Unpacking screen, which takes a while. Fear not, as we have compiled multiple fixes, you can try to speed up the process!
---
Key Takeaways
Unpacking is a process after downloading games to extract them. This is mostly seen after pre-loaded games are released and can take a long time.
You can speed up Unpacking times for Starfield and other games through multiple methods, such as Freeing up space on your HDD or SSD.
Check your internet connection and restart the Steam application or the PC.
Note that SSD is in the minimum requirements for Starfield, so upgrading if you are on an HDD is worth it.
---
Once you have pre-loaded your favorite game in Steam, you must "Unpack" the game. What unpacking is just the game being decrypted; think of it like a zip file. Here lies the problem: With Starfield becoming more than 100 GB in just download size, unpacking can take quite a while.
This means long wait times for slower devices, even with a fast internet connection. There is also a good chance that you might get glitches/bugs while unpacking. As we have seen for some people, the progress bar just stopped for literal hours. So what can you do to fix this? We have come up with a few solutions for you!
Some of these are a bit more complicated than others, so we will go over the more easy and obvious things to do first. So that we can rule out minor glitches out of the way.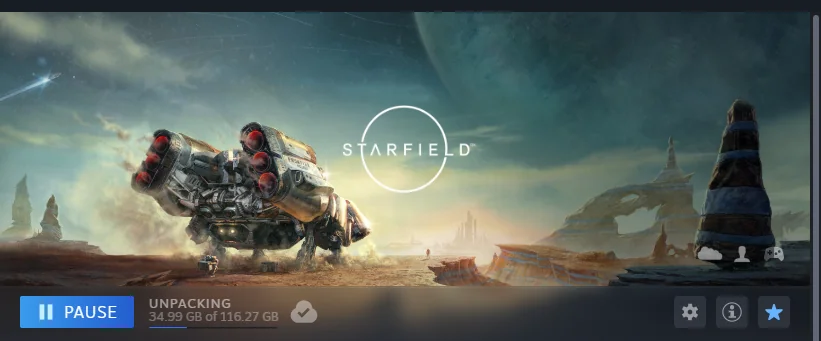 Restart Steam & Check Internet Access
With glitches, you never know if it can be fixed with just a restart or if it is a much deeper issue. Knowing that, let us review the things you should try first.
First and foremost, you should close all unnecessary applications by going to the taskbar. Here, select other programs running in the background. Now, just hit "End Task" to close the selected program.
Now restart your Steam application. Note that it doesn't close by clicking the "X" icon; you must close it by restarting your device. Alternatively, you can open the taskbar (Search it up in the start menu) and close it.
Next, you should check your internet connection to see if you are getting optimal speeds by going on the Speedtest website. Check all cables using a wired connection (Ethernet), and restart your router.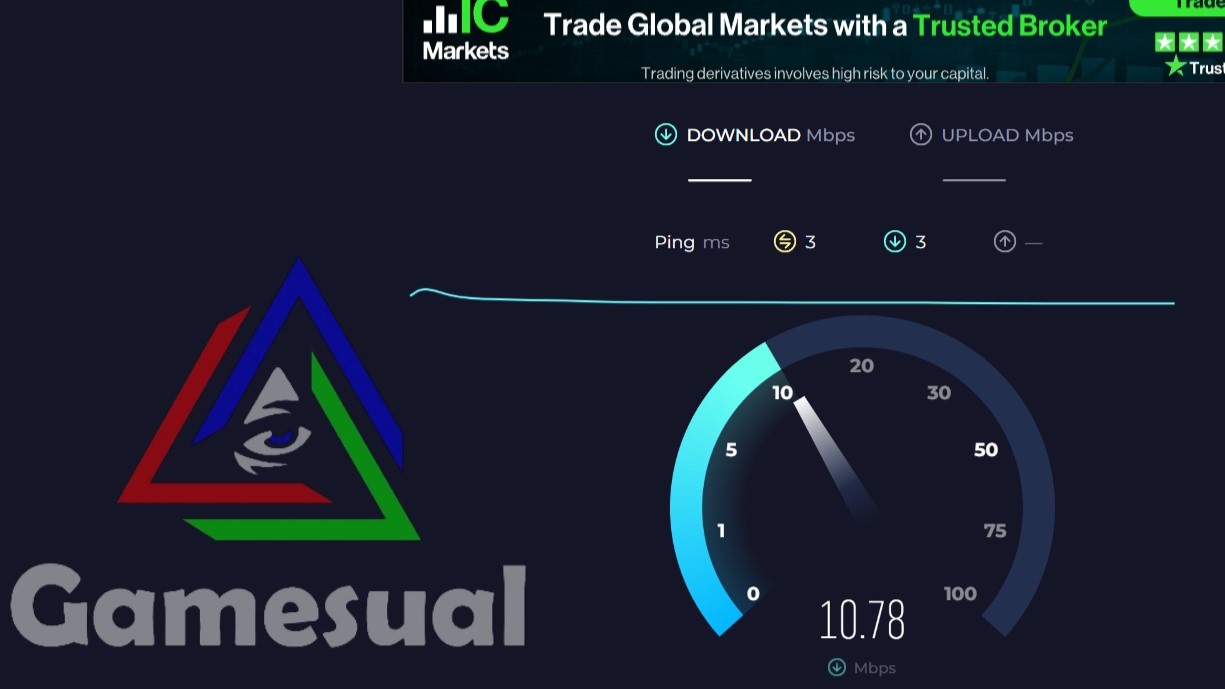 These are standard solutions that can fix the issue for most people. However, we can also try a few other things to help get those faster starfield unpacking speeds.
Turn Off Storage Device Writing Cache
This is one of the best solutions, and we have seen downloading times going down from 5-7 hours to 5-7 minutes for some users!
If you are on an older version of Windows, you can go to the drive properties. Right-click on the drive your game is on and select Properties. Head to the Policies tab and disable "Enable write caching on the device."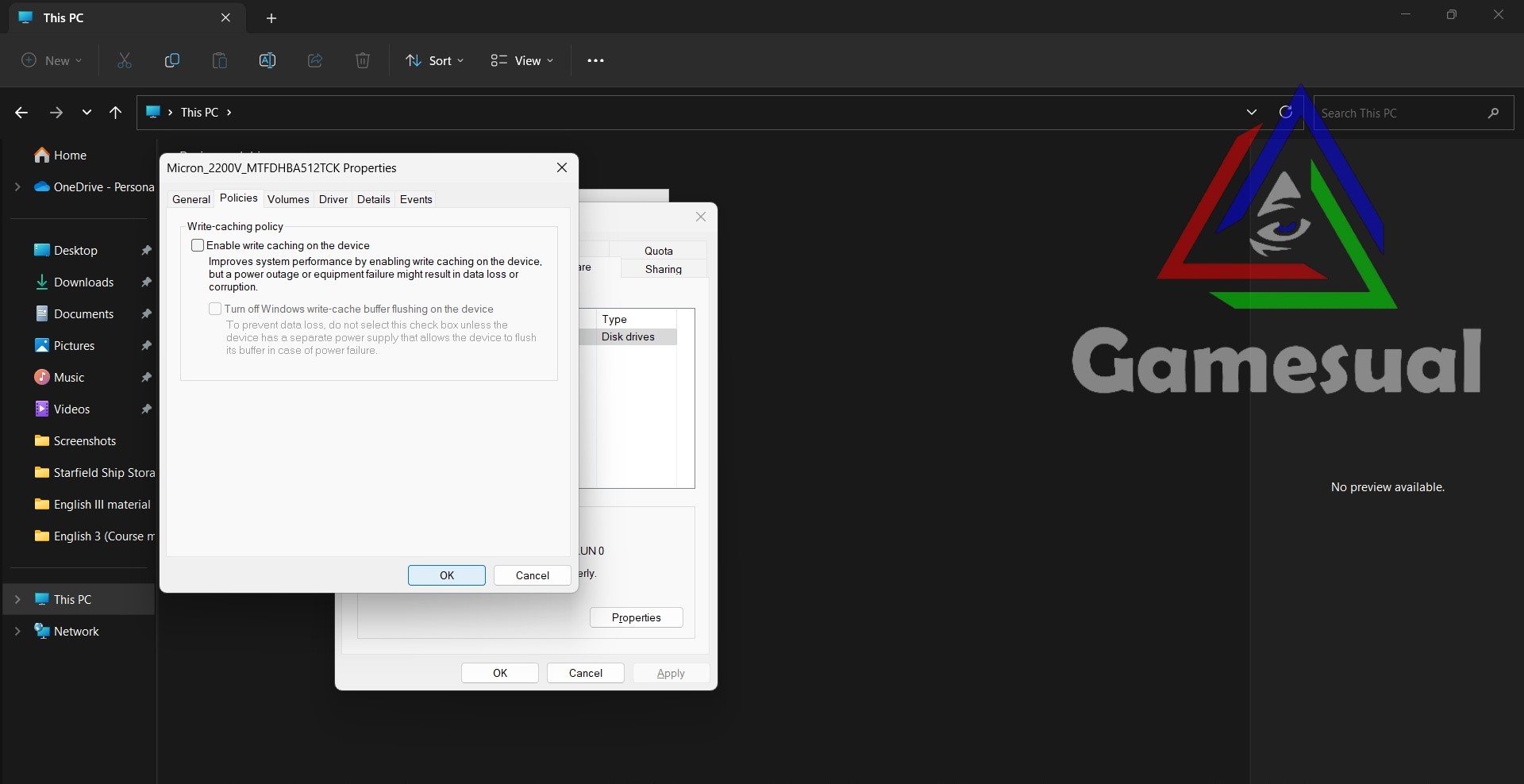 For players on newer versions of Windows, you need to do a few more steps. Once you open the drive properties, you will see the policies tab doesn't exist. Worry not, as you can find it by heading to the Hardware tab and then selecting the drive your game is on (Mostly autoselected).
Now click on properties, as shown in the image below. Next, Click the "Change Settings" button, and the polices button will be visible. From here, head to the Policies tab and disable "Enable write caching on the device".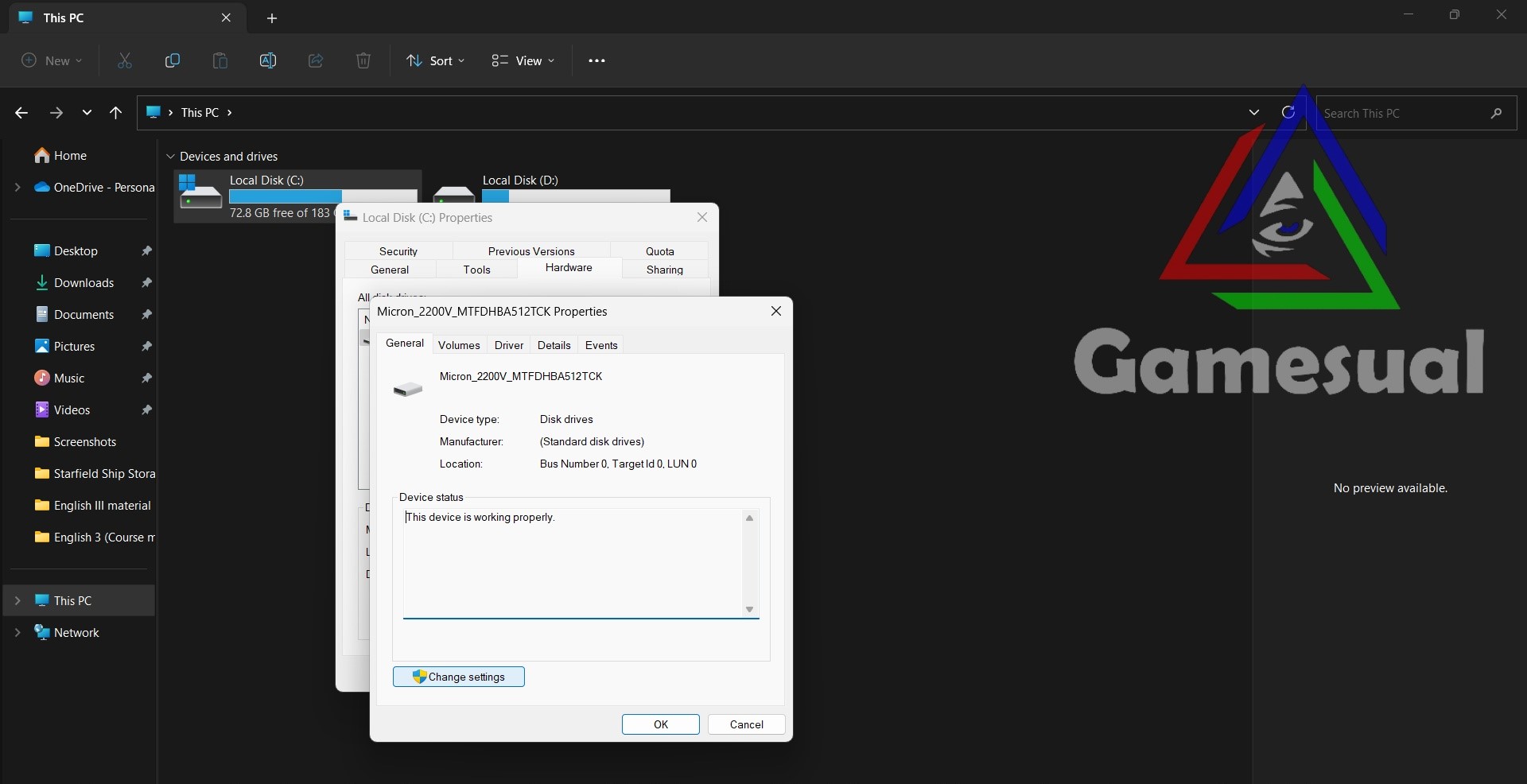 That's all you need to do for this method, and if the problem isn't fixed, continue below and try these fixes.
Check Server Status
Sometimes, the problem isn't on your side but rather from Steam. This is the case when servers on their side are congested due to many players/downloading, etc. You can check the status by going to the official Steam status website.
If the network is experiencing high traffic, you can do nothing but wait. Or you can continue trying other solutions while you wait for the server to get back up to speed.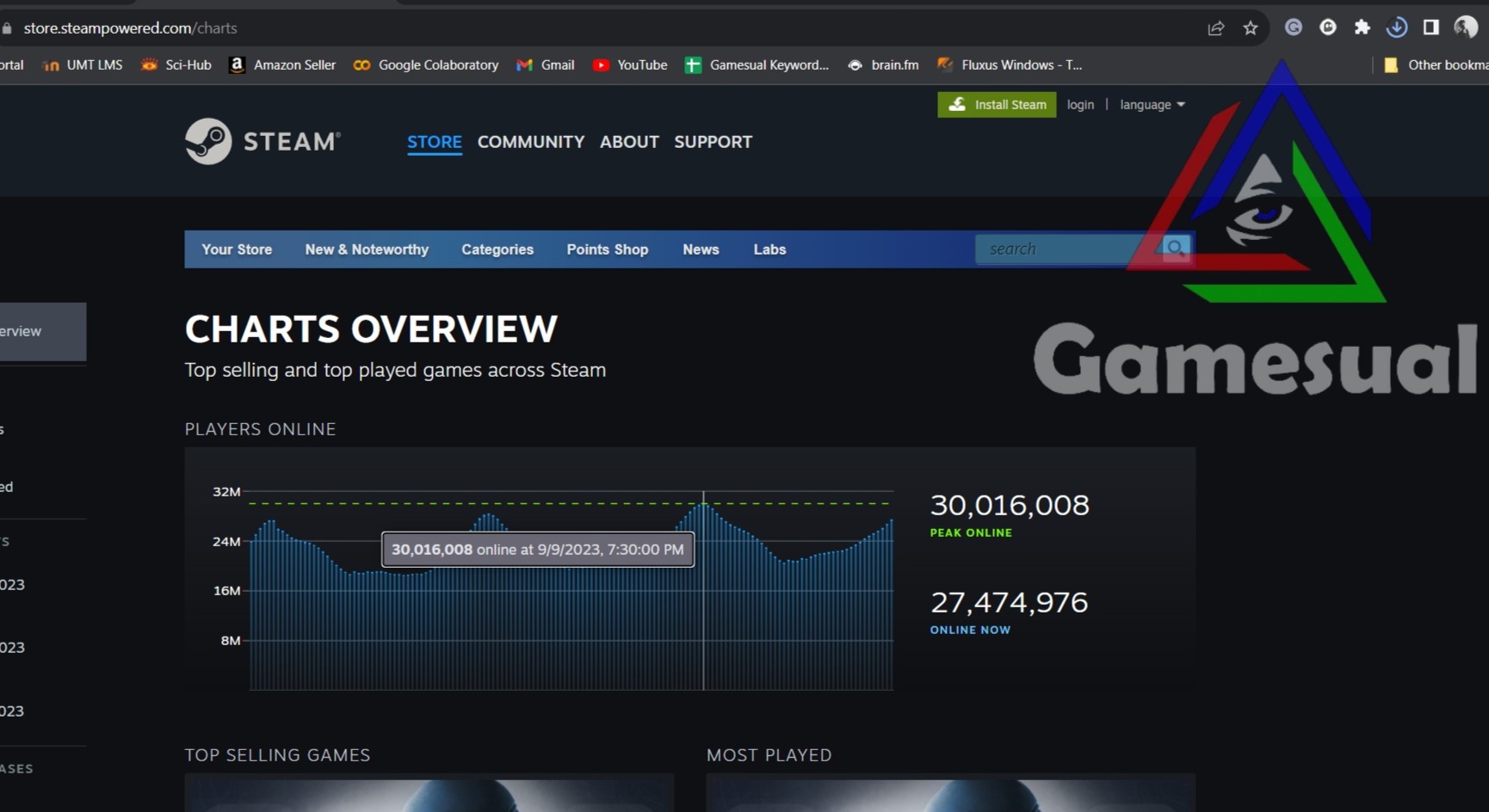 Switch Storage Device
You should do that if you are using an HDD and can switch to an SDD or, even better, an NVME SSD. This will not only improve your performance and boost FPS but also help with the Starfield Unpacking speeds as well.
With games like Starfield having SSD in their minimum requirements, it is a worthwhile investment if you need to buy one. Switching to a regular SSD massively improves loading times compared to an HDD.
Polish Your Drives
Not everyone can get their hands on an SSD. You can try to optimize how your PC utilizes the storage devices available. This includes a few things you can try, and we have explained how to do them step by step below.
Free Up Space
Firstly, check if you are low on storage by going to the file explorer and clicking "This PC." Check if the Disk you have the game installed on is low on free storage. If it's in the red zone, free up some storage by deleting or transferring files.
This will help with Unpacking, downloading, game loading, and overall performance.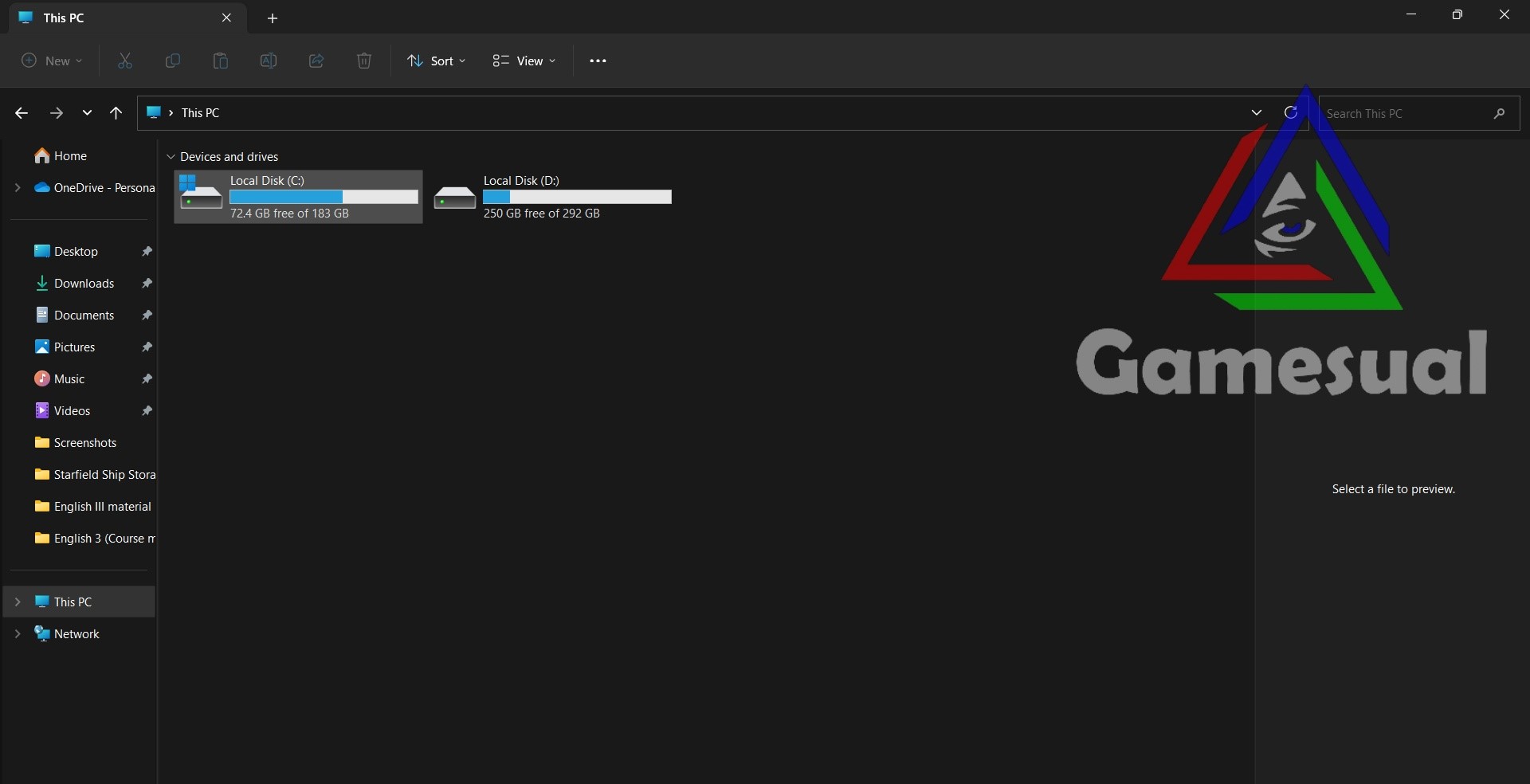 Errors And Optimization
Next, optimize the disk by right-clicking on one and selecting the properties option. Now navigate to the Tools tab and click the "Check" button Under the Error Checking section. If it scans no errors, then move on to the next section.
You can see the section name as Optimize and defragment the drive. Click "Optimize," then select the disk you downloaded the game onto and hit "Optimize" once again. This will automatically improve how efficiently your drive is being utilized. Hence, it gives a performance boost!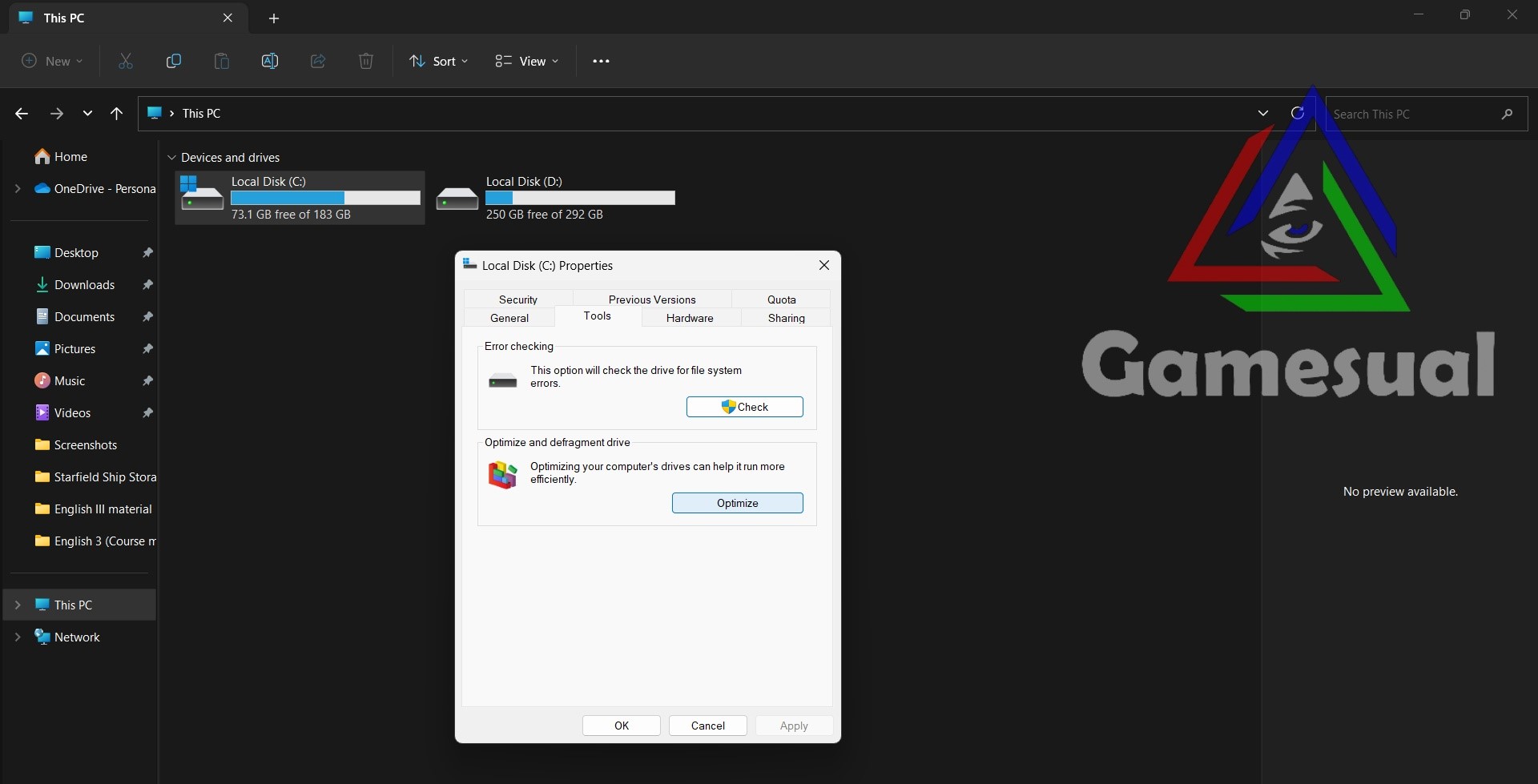 Upgrade Memory
If your PC has low memory, then your PC has to take turns allocating memory to different processes. Upgrading memory will also benefit you in the long term, considering the minimum RAM requirement for Starfield is 16GB. This increases the memory Steam can utilize to unpack your games and other tasks.
Read more articles on Starfield here!
Good job! Please give your positive feedback ☺️
How could we improve this post? Please Help us. 🤔