If you are playing Final Fantasy 16 and about to finish over half of the main story, you would want to grab Electrum to dominate the enemies. The guide on getting Electrum Final Fantasy 16 will inform you about every detail of Electrum. Stick with us if you want to grab Electrum in FF 16.
---
Key Takeaways
Electrum is a rare material in Final Fantasy 16 used for crafting the Darkslayer's belt, providing significant Defense and HP benefits.
To obtain Electrum, players must defeat Severian, an essential enemy found in the Fire and Ice main quest, located west of Martha's Rest in the Rosaria region.
Electrum is a valuable and sought-after resource that can be traded with other players for desirable items and used for customization and decoration.
Participating in quests and optional missions and exploring the game's crafting or synthesis systems presents opportunities to acquire Electrum as a reward.
Players must also watch for vendors or merchants offering Electrum for trade or sale to enhance their chances of obtaining the material.
---
Electrum lies in the list of rare materials. This rare material is used in crafting the Darkslayer's belt. Darkslayer's belt is ideal for those who want a significant amount of Defense and HP. It can only be crafted with the help of Electrum. Therefore, you must explore specific locations and beat certain enemies to prepare the Darkslayer's belt.
| | |
| --- | --- |
| Quest Name | Fire and Ice main quest. |
| Location of Electrum | west of Martha's Rest in the Rosaria region |
| Defeating the Essential Enemy | Severian is in the 31st level. |
| Tips for beating the enemy | Keep your distance; make use of Elemental attacks. |
| Uses of Electrum | Crafting Darkslayer's belt, Upgrading Darkslayer's belt+1, Darkslayer's belt+2, decoration of specific areas, Chocobo Stable |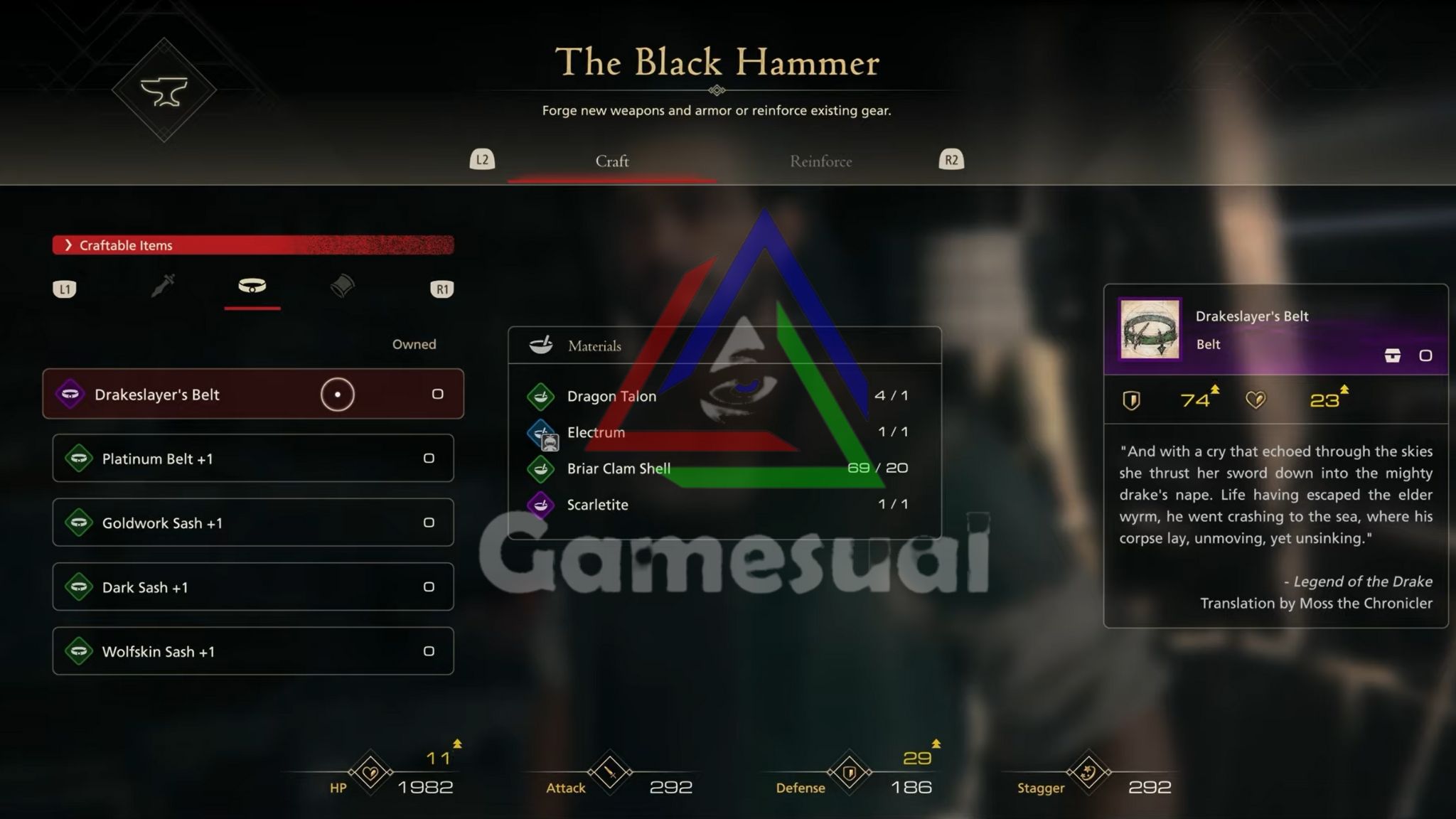 Location Of Electrum
Our guide for where to get Electrum in Final Fantasy 16 is proven helpful in defeating Severian, which is necessary to grab Electrum. You will have to reach level 31 if you want to fight Severian.
You will get the spot of Severian on the hunt board once you finish the Fire and Ice main quest. The hunt board may provide you with a different location than Severian.
You must follow the Notorious mark, available on the same spot as Severian. You can find it northwest of Maratha's Rest Obelisk inside Rosaria's imperial province. Once you reach Martha's Rest Obleshik, head west along the road. You will find a wooden elevator that will take you to a cliff. You will discover Severian at the top of the cliff.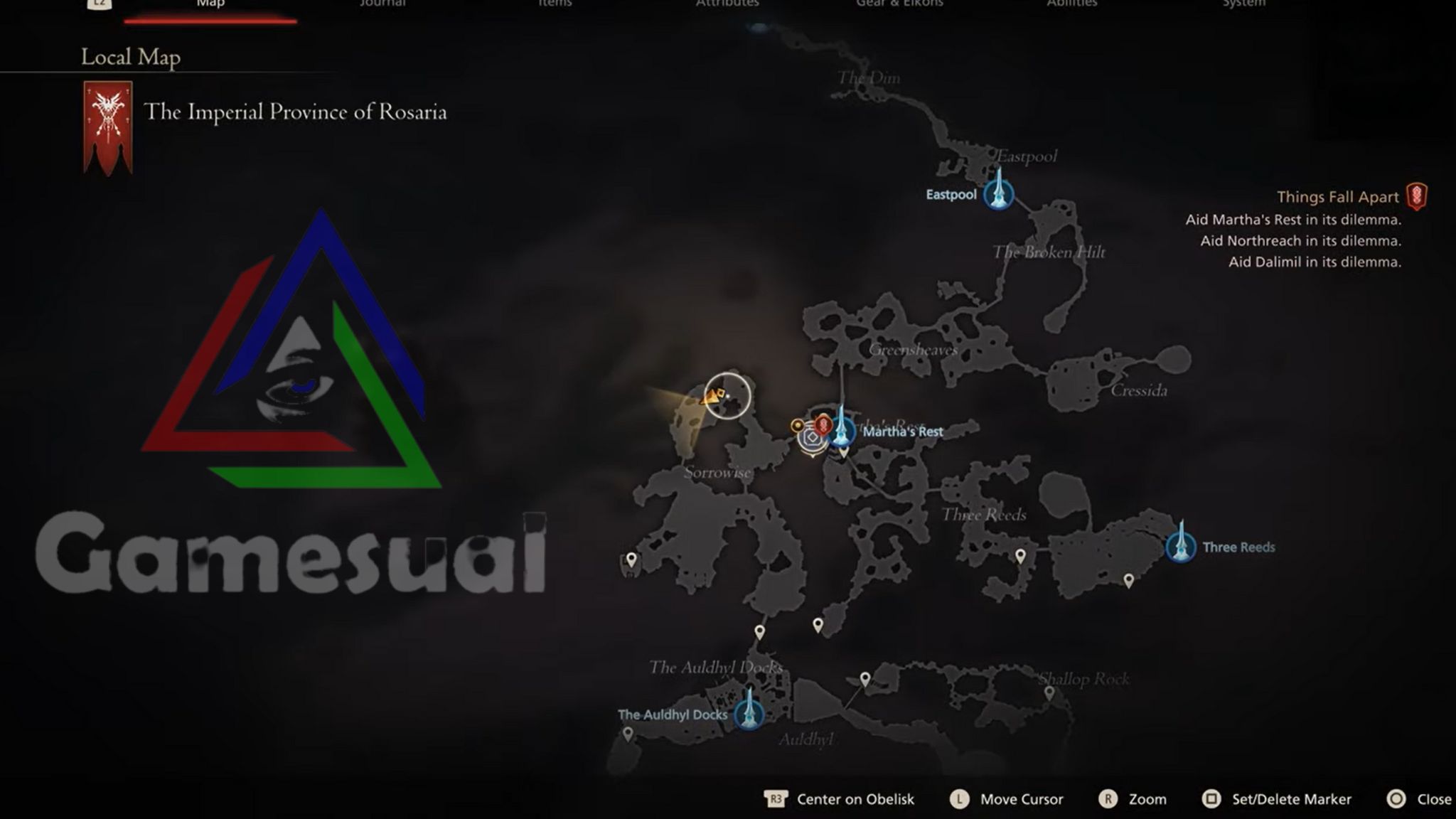 Severian lies in B-rank enemies. Moreover, this enemy usually depends on melee and ranged attacks. What makes them more dangerous is that they can unite a group of robots to fight against you. Plus, Severian is prone to fire. The best way to beat Severian is to use maximum firebase attacks against him.
Furthermore, Severian is a dangerous enemy to fight up front. Therefore, you must keep your distance and play strategically against the Severian without getting emotional if you want to beat him and grab some electrum.
It is not easy to beat; try your level best to get stats boasters by doing side and main quests before fighting this dangerous enemy.
Crafting Using Electrum
After beating Severian, you will get one Electrum. It is a rare material that is necessary for crafting Darkslayer's belt. It can also upgrade specific equipment parts like Darkslayer's belt+1 and Darklayer's belt+2. Furthermore, it can be traded by other players as well.
Because of the rarity of the electrum and the difficulties players experience to get it, it may get you good items in exchange when trading it with other players. You can also use Electrum to decorate specific areas in Final Fantasy 16. Furthermore, you can also decorate your Chocobo Stable with the help of Electrum.
Additionally, Electrum is quite helpful in many things.
You should use it intelligently if you are lucky enough to grab Electrum.
Whether crafting or upgrading equipment to lynch enemies, decorating your home, or creating a Chocobo stable, Electrum can get you all. Participating in quests and optional missions can enrich your gaming journey while providing chances to acquire Electrum as a valuable reward.
Be vigilant for vendors or merchants with Electrum available for trade or sale.
Exploring the game's potential crafting or synthesis systems can also offer pathways to create this sought-after material. By actively engaging in these various activities, you can enhance your chances of obtaining Electrum and enjoy a more fulfilling experience in Final Fantasy 16.
You must read the following guides to explore what mastering abilities can do for you and more.
Good job! Please give your positive feedback ☺️
How could we improve this post? Please Help us. 🤔