The fantastic First-Person-Shooter RPG Atomic Hearts release date seems to be extended to February 21st, 2023, according to a piece of insider information. This is just a rumor so far, and there's no actual confirmed information and no solid evidence yet, so take it with a grain of salt.
---
Story Highlights
The Atomic Hearts release date is rumored to be moving to 21st February 2023 by none other than The Snitch.
The game has had multiple delays, and the latest one was confirmed for late 2022 in August but was delayed again in September.
The game is being made by MundFish and will be published by Focus Entertainment.
---
The Game has been under development since July 2017. After all these years of being in development and almost no updates for long periods, the game will finally be released in 2023, as per the latest rumors on Twitter. However, the developers confirmed the game in their tweet to release it in late 2022, but another delay was announced.
Now with another rumor circulating on the internet, it is possible that they might have considered a new release already and still haven't announced it yet. However, considering that the rumor or information is from the infamous The Snitch, along with his pretty famous speculations and accurate leaks, it's most likely a confirmed release date on February 2023.
Our latest explosive Combat Trailer is now out! Atomic Heart will release on Console & PC late 2022 ; wishlist now on Steam : https://t.co/8nBmweD1yr

— Atomic Heart (@mundfish) August 25, 2022
The game has had numerous delays, so once again we will have to look out for official information for the new release date.
The game has the fans anticipated to play it for quite a long time now. For those who do not know, it is being developed by Mundfish and will be published by Focus Entertainment. This studio is also behind the infamous Plague Tale series, Evil West, The Surge, and many more games. However, Atomic Hearts is Mundfish's first game that has people dying from anticipation.
The game's synopsis is that a mentally unstable KGB agent is sent to a dysfunctional factory to investigate only to find the robots going rogue and performing horrendous experiments. The game is set in an alternate version of Russia achieving the communist tomorrow land set on the path of the apocalypse.
The game features a unique ability, melee combat, and shooting experience with a provided arsenal of modernized classics and some futuristic guns.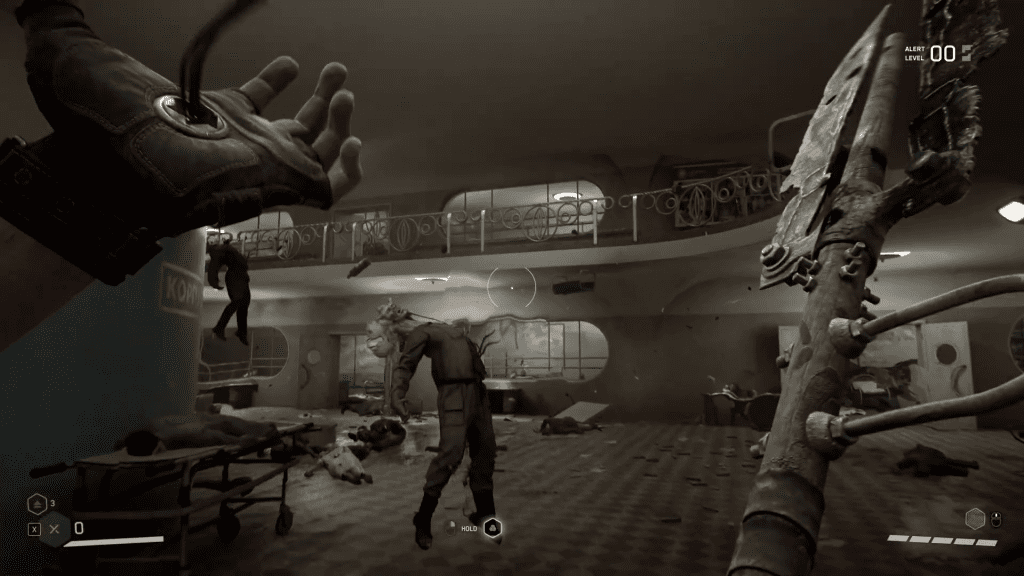 From its unique story setting and world-building to the gameplay, the game is undoubtedly one of a kind and worthy of anticipation. Not to mention the music so far in all the gameplay trailers and story trailers is melodious. Just look out for any information from the official Twitter of MundFish, and hopefully, we'll get a new confirmed release date soon.
What do you think about the rumored Atomic Hearts release date and if the game looks interesting to you? And what are your expectations of it? Tell us in the comments.
Related article: EA wants to treat players differently based on their behavior.
Good job! Please give your positive feedback ☺️
How could we improve this post? Please Help us. 🤔