Bloodborne rumors are high in saturation almost every year. It's one of the most popular games from the PS4 generation, and people have been asking for a proper remake, a remaster with support for 4K at 60 FPS, or even just a regular old port to PC. Unfortunately, a Bloodborne remaster won't be happening any time soon.
Things are looking quite bleak for those wishing for a Bloodborne remaster. Recently, a new episode of the Xbox Expansion Podcast featured Jeff Grubb. Jeff is an industry insider and reports on the news before it hits the mainstream.
On the Podcast's 146th episode, Jeff Grubb answered several questions relating to the Tokyo Game Show, Halo Infinite, 343 Industries, Forza, and Bloodborne.
The interviewer asked him if anything was imminent for Bloodborne. Grubb plainly answered: "Nothing is happening with Bloodborne right now." He provided a twofold answer as to why that is the case.
First off, he explains that Elden Ring was a massive undertaking for the studio. FromSoftware's open-world RPG was undoubtedly a success, but it kept the team unimaginably busy. The developers are involved in post-launch support for the title even after its release.
Sure enough, Elden Ring has received its fair share of updates after launch, which will continue to be the case.
This could also mean that some sort of DLC is in the works for Elden Ring.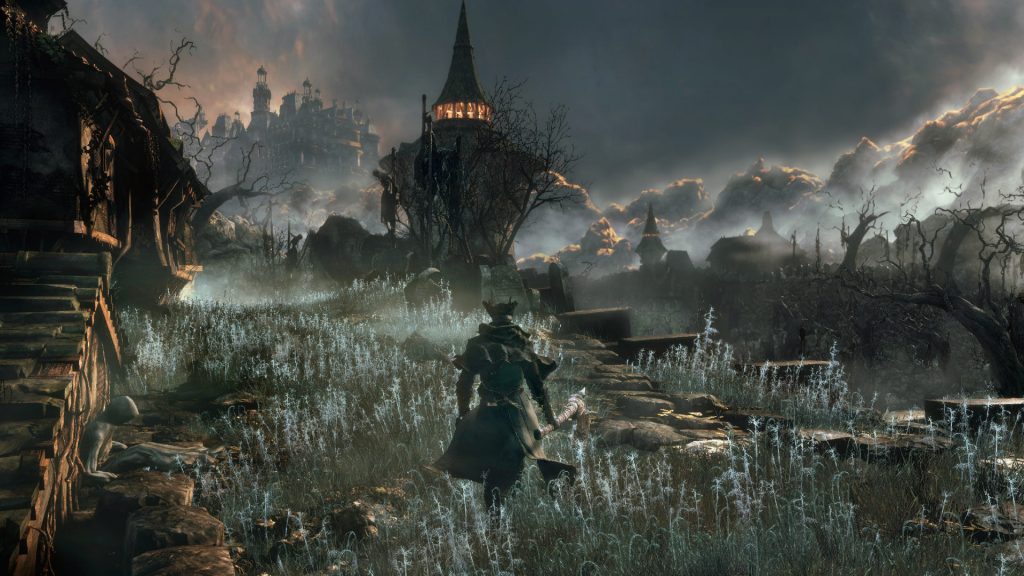 However, there's more to the story. A Bloodborne Remaster also won't be happening soon because of the problematic code. In theory, Sony owns the IP, so they could hire someone else to remaster or remake the game. Unfortunately, the code is what some developers might call "spaghetti code."
If a studio were to work with that code to remaster or remake the game, FromSoftware developers would need to supervise it and provide guidance. As already mentioned before, FromSoftware is just too involved with Elden Ring right now to that.
Bloodborne is still one of the most beloved games FromSoftware has made. Understandably, many fans will need to wait and forget about it. Of course, it's possible that a remake or remaster could happen a few years down the line due to the high demand.
Maybe BluePoint Games could sweep in and do a remake as they did with Demon Souls. However, all of that is just speculation at this point. Bloodborne fans are better off if they stop relying on these rumors for a little while.
Now that you are here, why not read: New Xbox DRM will let you play games offline?
Good job! Please give your positive feedback ☺️
How could we improve this post? Please Help us. 🤔