Fortnite's Creative 2.0 leak has revealed the new contents and features coming to the upcoming update. This includes many new features for the creative mode in the game. The leak shows that it's a massive update of creative mode and will change creative mode entirely.
---
Summary
Fortnite's Creative 2.0 leak confirms the new custom props feature and a vast library of props from Epic.
There is no Pokemon collab; if someone shows you a nonverified source showcasing a collab, do not blindly accept it and perform a fact check.
Memory limit will still be there to avoid problems arising from massive memory usage on a single map and limiting the length of a map.
Terrain/Landscape and water spline are now editable and customizable; you can customize the whole terrain now.
Additionally, devices can now be managed through the editor.
---
Fortnite Creative 2.0 leak by @Hypex has shown us a vast deal of new features, and the most significant thing about it is the custom props. Fortnite now allows players to import custom props into the game through the power of UEFN.
For those uninitiated, UEFN stands out for Unreal Engine for Fortnite's Creative 2.0. It is made explicitly for Fortnite's Creative mode to let the players utilize their full creativity.
The custom props allow you to import any kind of props or models into the game. Aside from the custom props, Fortnite has added a massive new props library imported from Epic. It means that there will be a huge number of imported other game props from the Epic Store. This might include mostly AAA titles and exclusive titles on Epic Store.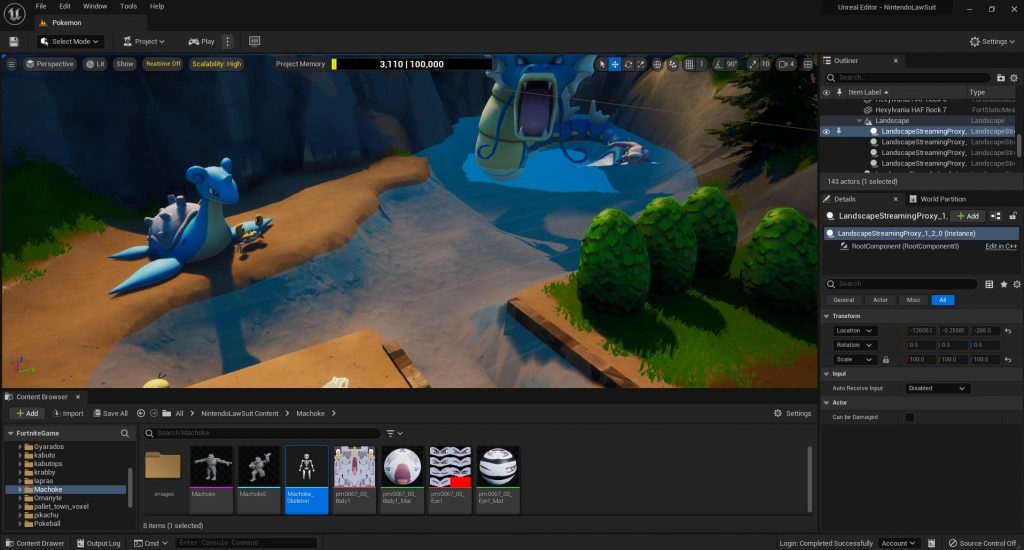 One thing to remember right now after this leak is that the leaker has used their custom props, which means if you see any Pokemon stuff or other stuff on UEFN, it doesn't mean that it's new collab. It is always recommended to fact-check the information before accepting it.
Unfortunately, Creative 2.0 will also have a 100 MB memory limit. This limit is a good thing, as some players could create a massive mess of things to troll players and disturb the gameplay experience. So having a limit can benefit both the developers and players and reduce redundancy in a custom map. This also paves the way to creativity as Humans love to get creative when there's a limit to a thing.
HUGE UEFN / CREATIVE 2.0 LEAK 🔥 (Thanks to @Thip_dzn for DMing me how to find these images)

– Memory is still capped at 100mb
– You can see/access the devices in the editor
– Custom props
– Huge gallery of props from Epic
– Terrain/Landscape & Water Spline editor
– & More ‼️ pic.twitter.com/yXa2XTBrLd

— HYPEX (@HYPEX) October 22, 2022
Another thing that was previously confirmed officially was that the whole Battle Royale map would be added into Creative mode, and we can tune it according to ourselves. So this means that the limit won't be 100 MB but more as the BR map is enormous. Still, there will be a limit to how much memory a single creative map will take.
Another new colossal change is allowing players to edit the very terrain of the map. You can now edit the same landscape of the map to your liking. Players can add water to create lakes, rivers, waterfalls, etc. You can now bend the terrain to make cliffs, a leveled patch of land, or a deep hole.
In Creative 1.0, players were limited to add or remove props, trees, and bushes. You had no option of bending to play with the very terrain itself.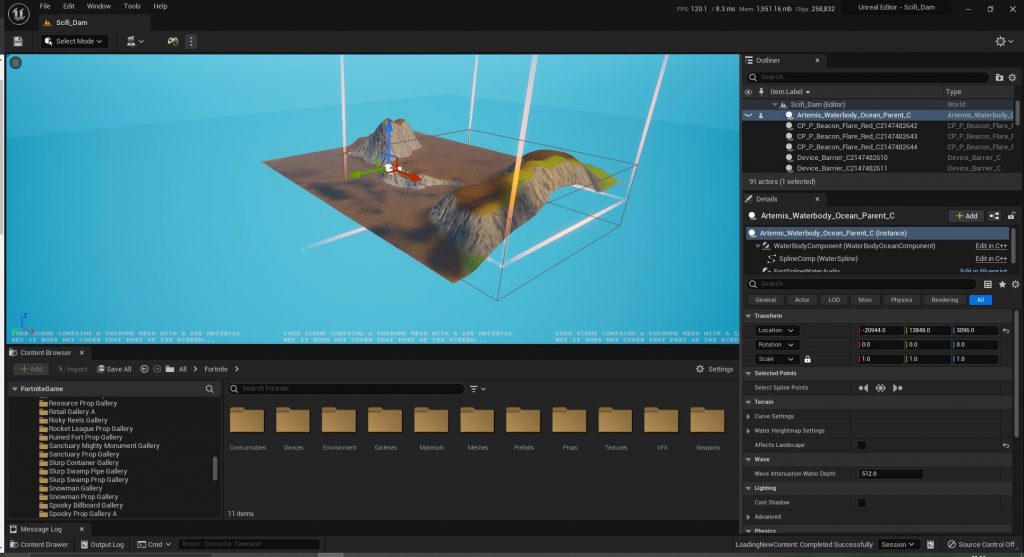 Lastly, the devices added to the map will be accessible through the editor. You can manage and customize all the devices by just using the UEFN editor.
These are all the leaks, and more are hopefully still on the way. One important thing to confirm is that these are just leaks, and there's no official announcement about these features yet. There is a high chance that some of these features might get scrapped later and never get a chance to be implemented in the full game.
What do you think about the newly added changes to Creative 2.0? Tell us about it in the comments.
Related article: MW2's new leaked Grindable camos.
Good job! Please give your positive feedback ☺️
How could we improve this post? Please Help us. 🤔