Screenshots of the early development of the GTA Trilogy have surfaced on the internet. These screenshots were posted by a Grove Street Games developer, the studio responsible for the GTA Trilogy Remake.
The GTA Trilogy consists of GTA 3, GTA Vice City, and GTA San Andreas. In essence, it was the remake of all of the original games at once. The GTA Trilogy was released on November 11, 2021.
---
Summary
A lead 3D artist of Grove Street Games has shared early development screenshots of the GTA Trilogy released last year.
The screenshots showcase vehicle models and their blueprints.
The latest screenshots also show why the game was a mess.
---
The developer's name is Christopher Walch, is the lead 3D artist at Grove Street Games. Walch recently shared early development screenshots of the GTA Trilogy.
He showcased how they had set up the blueprint workflow of emergency vehicles using unreal engine 4. In a single portfolio on Artstation, he talks about how he used Unreal Engine 4's blueprint workflow for just emergency lights.
In the portfolio, he links a video and some screenshots focusing on the development elements of GTA Trilogy.
Art direction for modeling updates on damaged and undamaged vehicle models, overseeing Up-resing and Level of Detail creation for ALL vehicles.
Rigging, binding, and weighting updates, script creation, added new glass windows, updated textures, updated police lights and materials.
Damage systems are preserved and rigged for in-game damage.
Master vehicle shader creation, materials, material slots for all lights, and interactivity.
Set up Blueprints for all working emergency lights for all emergency vehicles.
Updated all special FX for fire and explosions for all vehicles.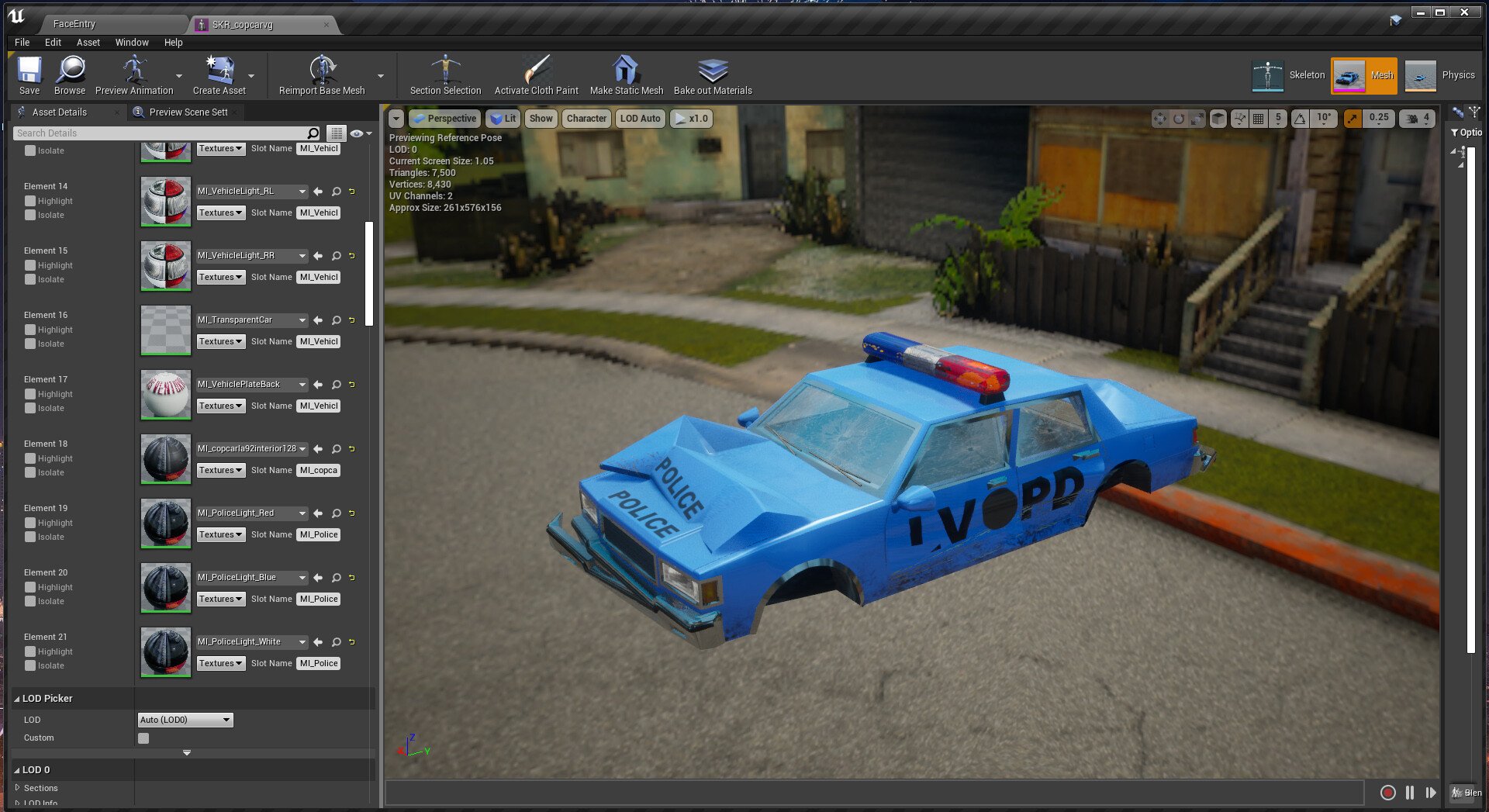 All these screenshots depict how much work they were putting in, and the game would have looked immersive. So multiple questions arise about the buggy launch of the game. Why did it look rushed?
The game's mess was most likely a rushed development. In one of the portfolios, we see some screenshots with mobile HUD. Was the GTA Trilogy meant to be released on mobile? Why did they create screen interactable buttons for the game?
It could be that it was supposed to be for mobile, as many mobile games are made on Unreal Engine 4. So did they just transfer the whole game, meant for mobile, to other platforms for money?
When they announced the game back in October of 2021, it might still have been in Alpha development. It means that Rockstar saw the opportunity and rushed the game just for the money.
This can be proved as the developer shows that the vehicle models being developed were used for all three games. For every vehicle in all games, they just copy-pasted the blueprints and code.
This unexpected reveal shows that the GTA Trilogy was a cash grab by Rockstar Games. They used nostalgia as a selling point and destroyed the childhoods of 90% of gamers today.
What do you think of GTA Trilogy development screenshots now coming to the surface? We would love to hear your thoughts in the comments section down below.
Similar Read: Choo-Choo Charles Release Date.
Good job! Please give your positive feedback ☺️
How could we improve this post? Please Help us. 🤔