This is the season to be scary, and it seems that the team responsible for GTA Online has decided to heed this saying. There appears to be a new GTA UFO update that will release on either Thursday or Friday, which could mean big things for GTA VI. This will be a fun little event for players but let's go ahead and take a look at what we know.
This info comes from two leaks on Twitter from Mors Mutual Insurance and GTA 6 News & leaks.
---
Story Highlights
An alleged update for GTA Online will move the stealth UFO over the Vinewood sign.
This may also shadow some vital news about GTA VI.
Fans are split as to whether it could be accurate at all.
---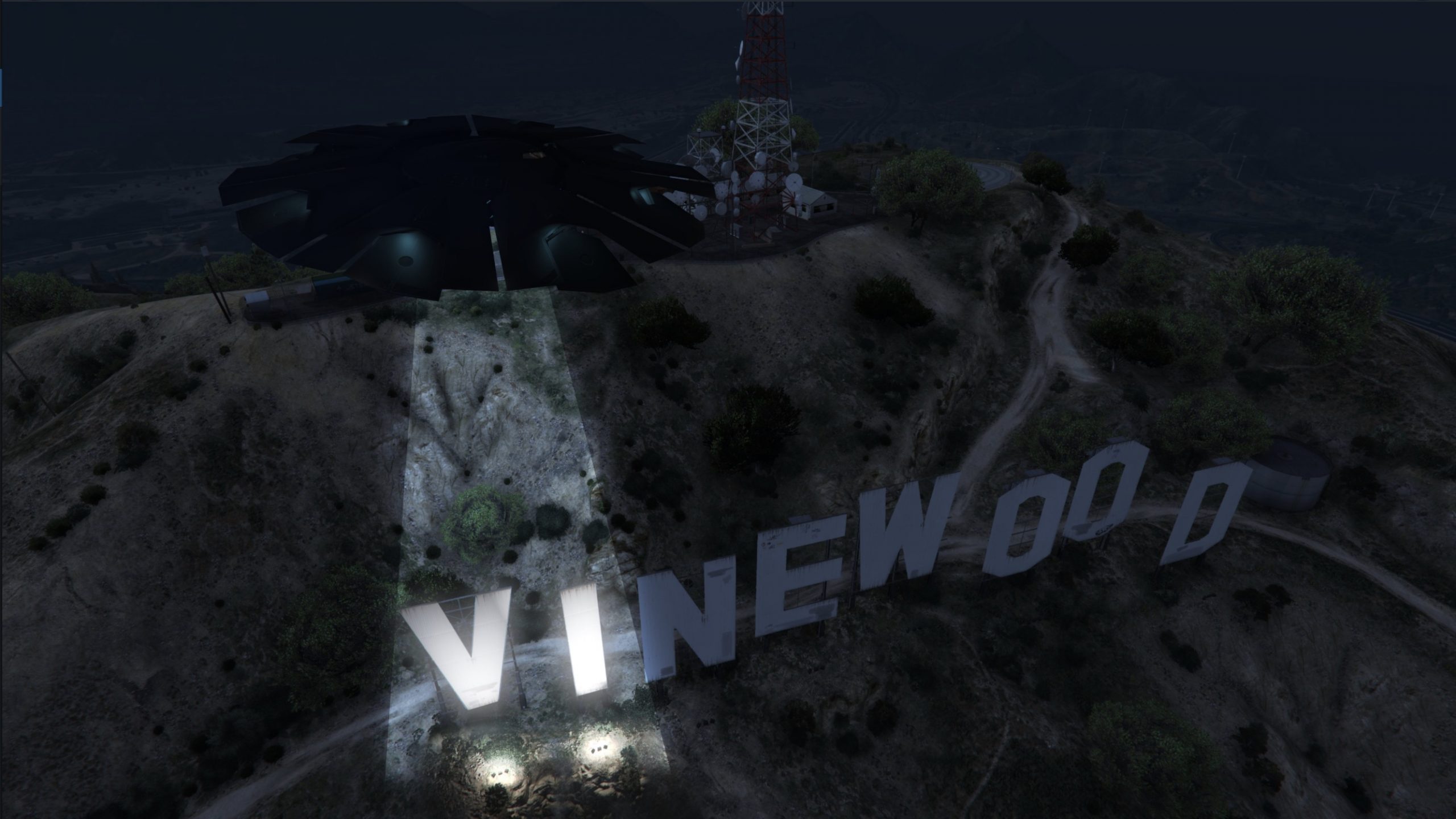 The UFO is rumored to appear over the Vinewood sign and will do more than just appear over it. It is said that it will destroy or shade out almost all parts of the sign except for two letters. The two lefts in question are V and I, which is weird because when put together, that makes VI or 6. So that leaves many wondering if this isn't just a nice overlay or update for Halloween but a full-blown hint for upcoming announcement of GTA VI.
As I have said, there are a few different reasons that this could be real, depending on the circumstances. One of the biggest is that we are getting this information on a Wednesday, the day before the game updates on Thursday. It is even more significant because this Friday is Grand Theft Auto's birthday. The anniversary of any game series is essential, but considering how important the series is to Rockstar, this does make sense.
I'm getting reports alien UFO crashed into Vinewood sign and shone light on VI letters. Credit to Mor Mutual. #GTA6 pic.twitter.com/M3QZKNQFJg

— GTA 6 NEWS & LEAKS (@GTASNEWSLEAKS) October 19, 2022
— Mors Mutual Insurance (@morsmutual_) October 19, 2022
The cryptic and tension-building teasers for this make sense, considering the recent GTA VI leaks. The company lost quite a bit of momentum with this, and now Rockstar may need to tease people back into being excited about a release. This does make sense for the series overall, so we will have to see.
Many people also question the leak's legitimacy because of several factors. Many think this could just be a model version of the game, and some fans have posted it. Many consider good evidence for this because the stealth UFO is over the military base, not Vinewood. I understand this, and it does make sense, just be sure to keep in mind that developers can move items around in-game.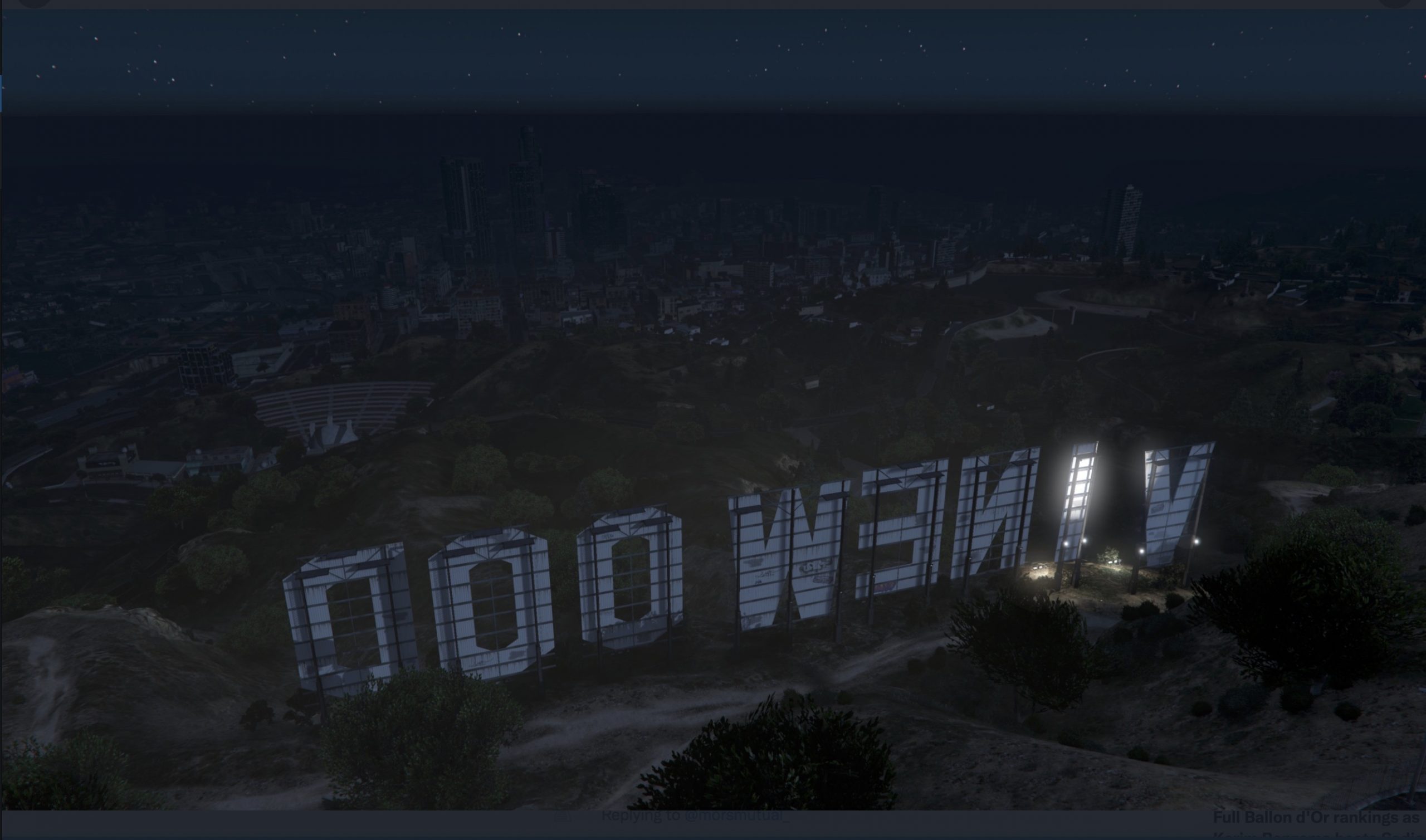 If it is accurate and this event becomes a reality, then it would seem likely that we will see an announcement for GTA VI soon. It is even a possibility that we could see something released on Friday for the anniversary. Either way, this would be a massive teaser for fans of the series.
The fan reaction to this right now mostly seems to be a mix of hopefulness and hesitation. They are hopeful that is true, but I think so many people are used to getting pranked on the internet there is always some reserve when it comes to things like that. So make sure to also take this as a grain of salt, and let's hope Rockstar Games show us the official details of the upcoming GTA VI.
That is all that we have on the GTA UFO update for now. While you are here, why not check out our article on Data Mining Results Hints At Old Weapons Returning in Battlefield 2042.
Good job! Please give your positive feedback ☺️
How could we improve this post? Please Help us. 🤔