A leak has emerged about the new Halo Infinite Battle Royal Mode, and I will break it down for you here. The leak comes from @leaks_infinte but was reposted by @Mr_Rebs, where I found it. The game mode is more like a whole new section where sub-modes will exist for you to choose from. So, this will be similar to how multiplayer and firefight already works in the game.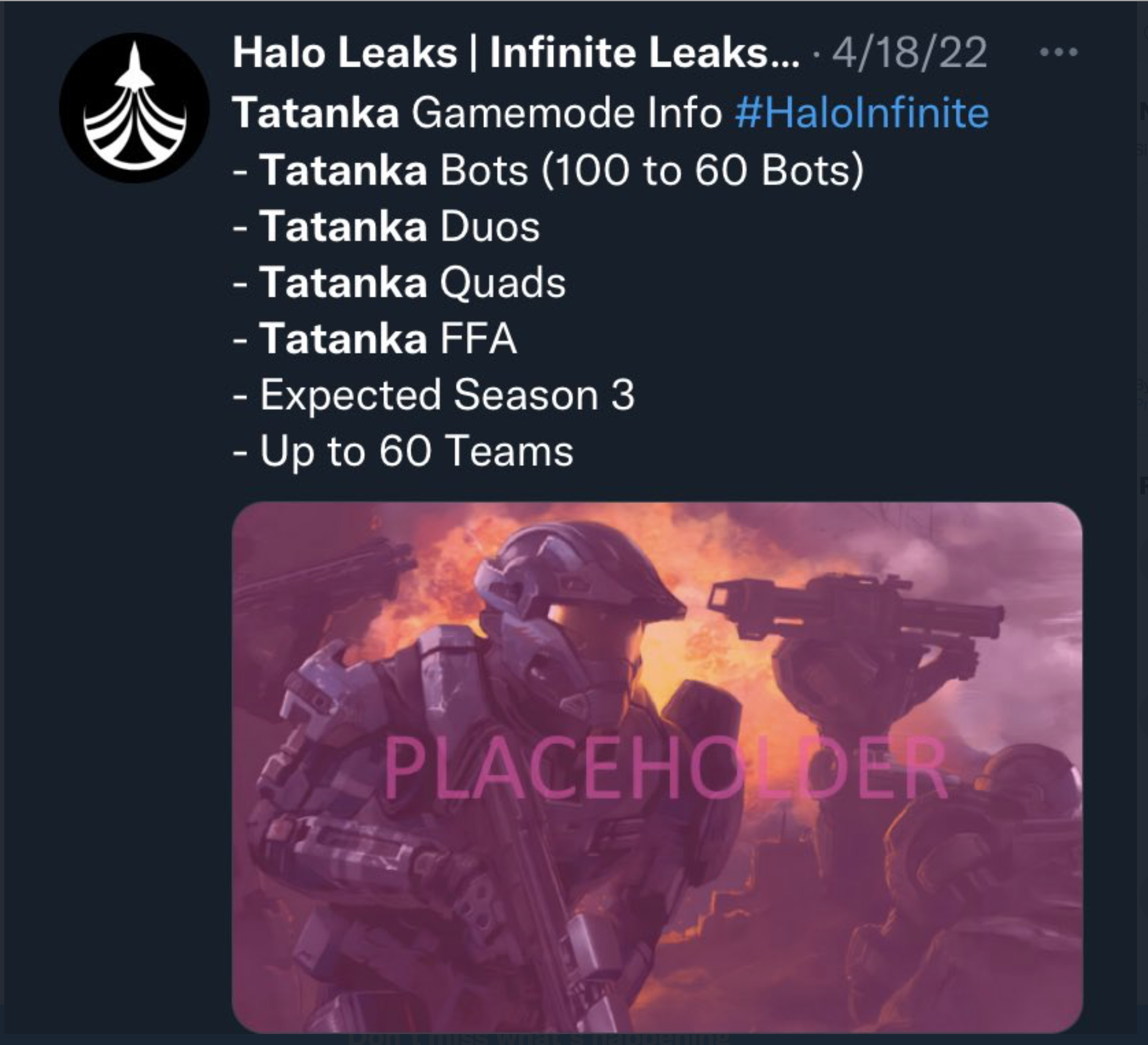 Right now, the game mode will seem to consist of 4 different modes that revolve around the battle royal concept. The first is going to be a mode called bots. This mode will flood the battlefield with 60 to 100 bots.
The second is called duos and suggests that all players will be compiled into teams of 2. The game mode quads will do the same thing but with four instead of 2.
The last game mode announced will be FFA, which seems to imply a free-for-all mode. This game mode will be closest to the traditional battle royal experience, where it will be every player for themselves. This selection will also be the most chaotic mode by halo standards when implemented in-game.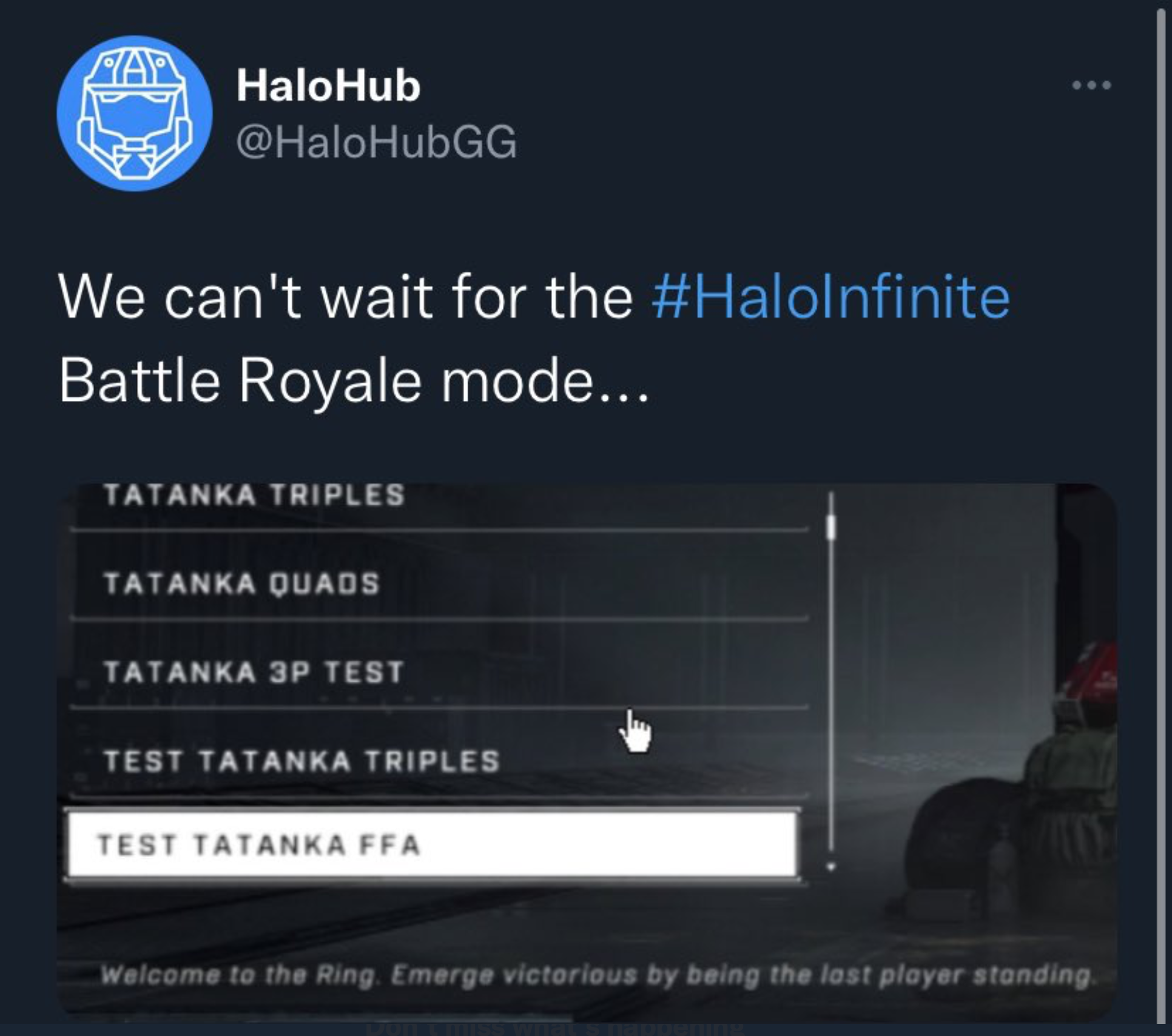 In addition to the four leaked modes, two other pieces of information came out. One of these was that this brand new mode is expected to drop with season 3. The second was that there could be up to sixty teams in this mode. That tells me that the game mode will support around 120 players in the duo mode.
While there is no direct announcement on this, it would seem likely that Halo Infinite Battle Royal will integrate with the other aspects of the game. So we will likely see progress in multiplayer carried over and aspects like weapons and vehicles from the game present on these maps. A second leaked image comes @HaloHubbGG and showcases the game menu's UI and a little more art.
As said above, these are not official announcements from developers. So this must be taken with a grain of salt, and let's wait for the official announcement.
What are your thoughts on the subject matter of Halo Infinite Battle Royal leaks? We would love to hear them in the comments section down below.
Now that you are here, why not check out: Black Ops 4 Original Campaign Concept Revealed
Good job! Please give your positive feedback ☺️
How could we improve this post? Please Help us. 🤔