Halo Infinite has developed an interesting relationship with its community since its release. It was released as one of the least popular Halo games in a while and had a lot to live up to as the ending to another trilogy. Whether it did or not is still up for debate, but with the recent Halo Infinite winter update, they are trying to boost the game's popularity and bring the audience back.
---
Summary
The winter update added hours of content and enhanced forge mode.
The player response has been varied, with an exciting split between positive and negative.
---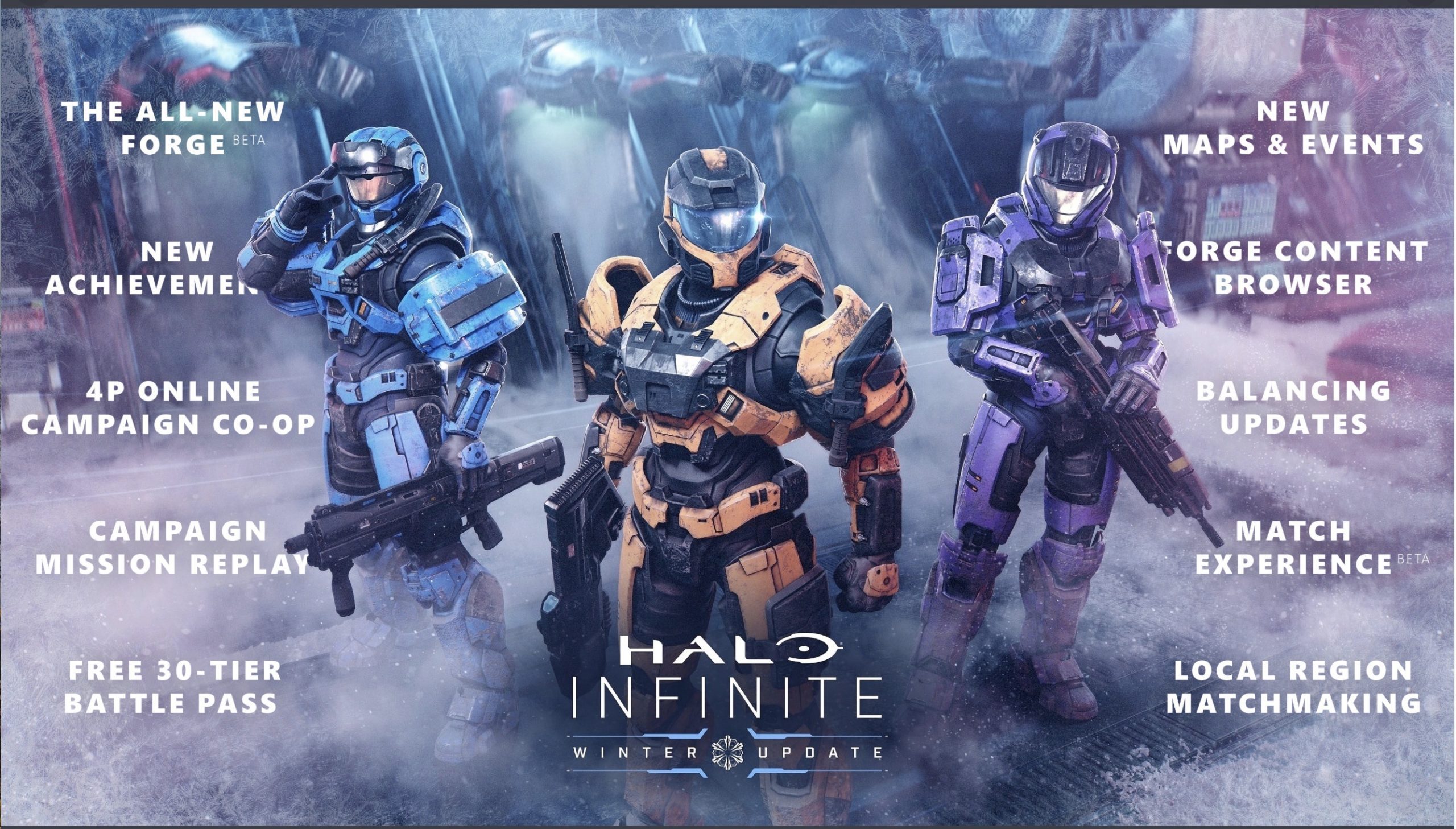 The latest Halo Infinite Winter update is one of the interesting DLCs released for the title. It is a free update and adds hours worth of additional things to play with and strive for 4. Halo never had an update like this, and for most games, this wouldn't be a free one. However, there is a reason for this because the base Halo Infinite game was lackluster to many upon its release.
The thing that I think excited most people when this was announced is the Forge beta. Forge is one of the staples of traditional Halo, and it was surprising to hear how it was undervalued when Halo Infinite was initially released. This is also great for long-time players because Forge allows for an almost endless content source when applied correctly. It is something that could quickly patch the complaint that there isn't enough to do in the game.
So how has the audience reacted to this monumental upgrade in Infinite's playability? Unfortunately, it has been mixed. Fans already playing or diehard Halo fans have expressed joy in the update. This would undoubtedly increase the player base and make many people happy. But not everyone is pleased with this, and many fans were disappointed by the Infinites launch and still will not return.
Feels like they launched Halo Infinite, today. 🥳 pic.twitter.com/vCMI5iHXkm

— CrunchyMud (@CrunchyMud) November 8, 2022
Sad that as a massive halo fan I'm not even considering downloading and playing. Ready for a new halo release not even a year after infinite 😬😬

— Todd Howard (@TheWunderfizz) November 8, 2022
That is all that we have on the Halo Winter Update, and the fan's response What are your thoughts on the latest Halo Infinite Winter update? Share with us in the comments section below.
While you are here, why not check out our article on Shoot House And Shipment Map Returns, Raid And Bosses Set To Release In Upcoming Seasons Of MWII.
Good job! Please give your positive feedback ☺️
How could we improve this post? Please Help us. 🤔