Recent leaks about Project Q by PlayStation have brought some videos and images of a new handheld console, soon to be launched.
---
Summary
The latest leaks have brought some videos and images of the console Project Q by PlayStation.
The device will display an 8-inch LCD touchscreen and 1080p visuals at 60 fps.
Its price is expected to be around $300.
---
Sony's PlayStation 5 is thriving, with a growing player base and an expanding library of exclusives. Sony reportedly plans to introduce a slim and Pro version of the console to further capitalize on this success.
Footage of Playstation's upcoming handheld 'Project Q' has leaked.

The early sample appears to be running a modded version of Android with a Snapdragon chip.

It might be possible to install emulators on it for the PSP, PS Vita and more. 👀pic.twitter.com/UEU3xlu7Qy

— Okami Games (@Okami13_) July 22, 2023
Sony confirmed the handheld device PlayStation Project Q but only provided limited details. However, leaked images online offer fans a closer look at the device.
Sony's entry into the handheld console market was expected, considering the success of devices like Nintendo Switch and Steam Deck. Asus' recent launch of ROG Ally further confirms the trend of companies seeking to achieve similar success.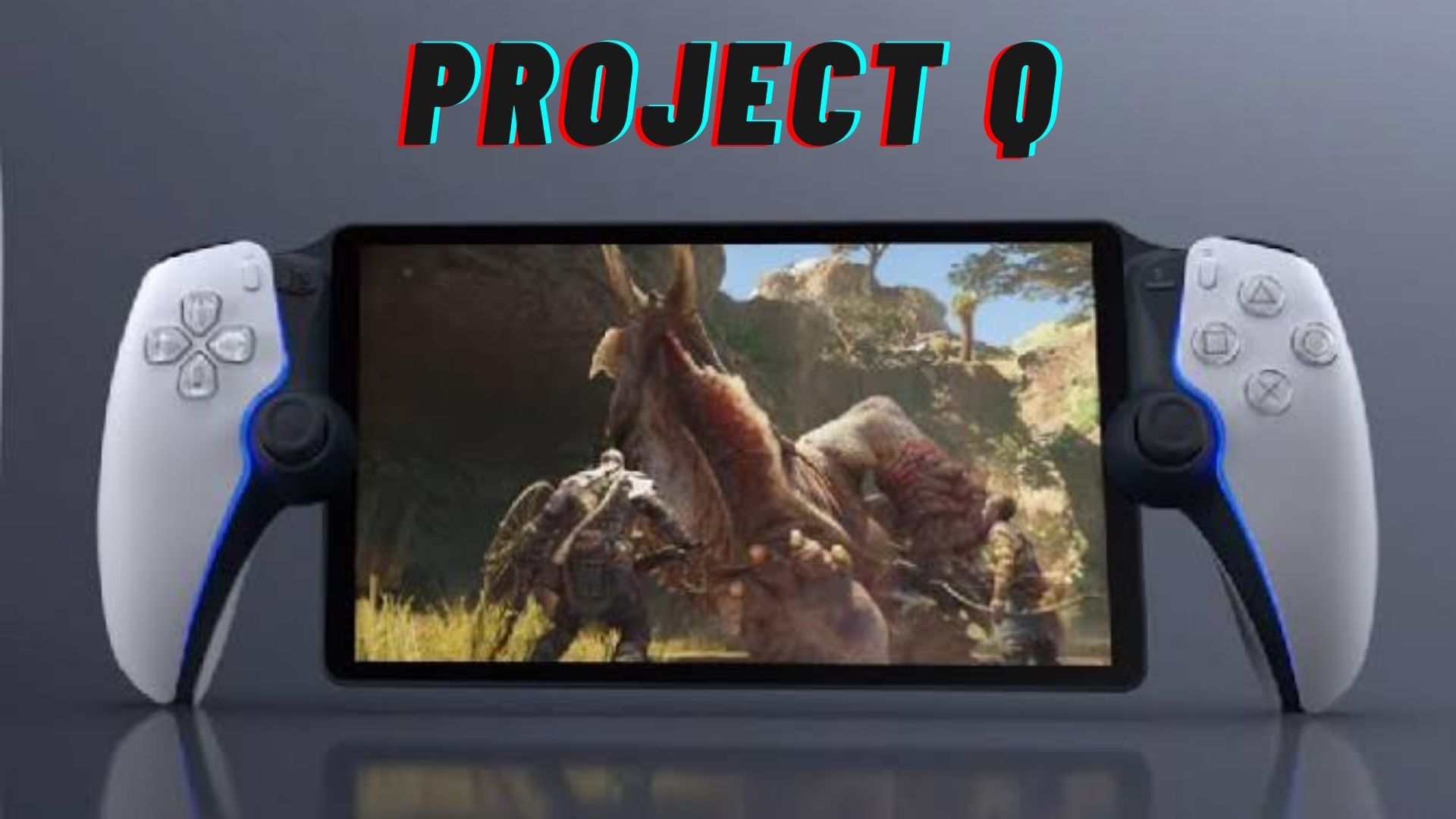 Sony's decision to enter the handheld market was expected, but they surprised everyone by creating a companion device for the PlayStation 5 instead of a standalone handheld.
Sony's exclusive device solely streams PlayStation 5 games, an unusual move for a company focused on consumer experience. Reports suggest it will allow players to play PlayStation 5 games remotely.
The device's specs are impressive, with an 8-inch LCD touchscreen displaying 1080p visuals at 60 fps. It has a unique feature, a detachable dual-sense controller attached to the screen, similar to the Joy-Cons on the Nintendo Switch.
Insider Gaming's leaked footage suggests a smooth touchscreen for the device. Moreover, it will be accompanied by an Android-like user interface featuring touch-based back and home buttons.
In addition, it is expected to have a snapdragon chip. This will ensure smooth working and efficient performance. Moreover, leakers also speculate that the console will have the option to install emulators. These emulators will be for PSP, PS Vita, and more.
If the rumors prove accurate, fans may feel disappointed about the device's speculated $300 price tag. The reason is that it might be perceived as an Android tablet with a dual-sense controller. In such a case, this console will fall short of their expectations.
Fans should hold off on worrying until Sony confirms the details. For now, the video suggests that the device's quality and durability exceed initial expectations.
What are your thoughts about this recent series of leaks? Let us know about your thoughts in our comments section and on our social media handles.
Next Up: Microsoft's Project Q To Be Priced Under $300.
Good job! Please give your positive feedback ☺️
How could we improve this post? Please Help us. 🤔