Just a little while ago, we reported on some leaks that had slipped out about the upcoming Lego racing game. Those leaks have become a flood as a Removed IGN article shows off more about Lego 2k racing. With everything from the name to speculated features being confirmed, there is much to review.
---
Summary
We have heard vague rumors about the upcoming Lego racing game for a while, but several aspects have been confirmed.
The various confirmations included the name Lego 2k Racing and several open-world features.
Nearly as soon as this article was put up, it was taken down, leaving many to wonder why.
---
This leak has been a big deal as it confined several rumors and speculations about the game and gave us, even more to chew on. The funny thing is that it did not start as a leak. It was instead an official IGN that had been taken down when writing this. There could be a few reasons, but we will get into that later. Now, let's talk about what we have learned about the game.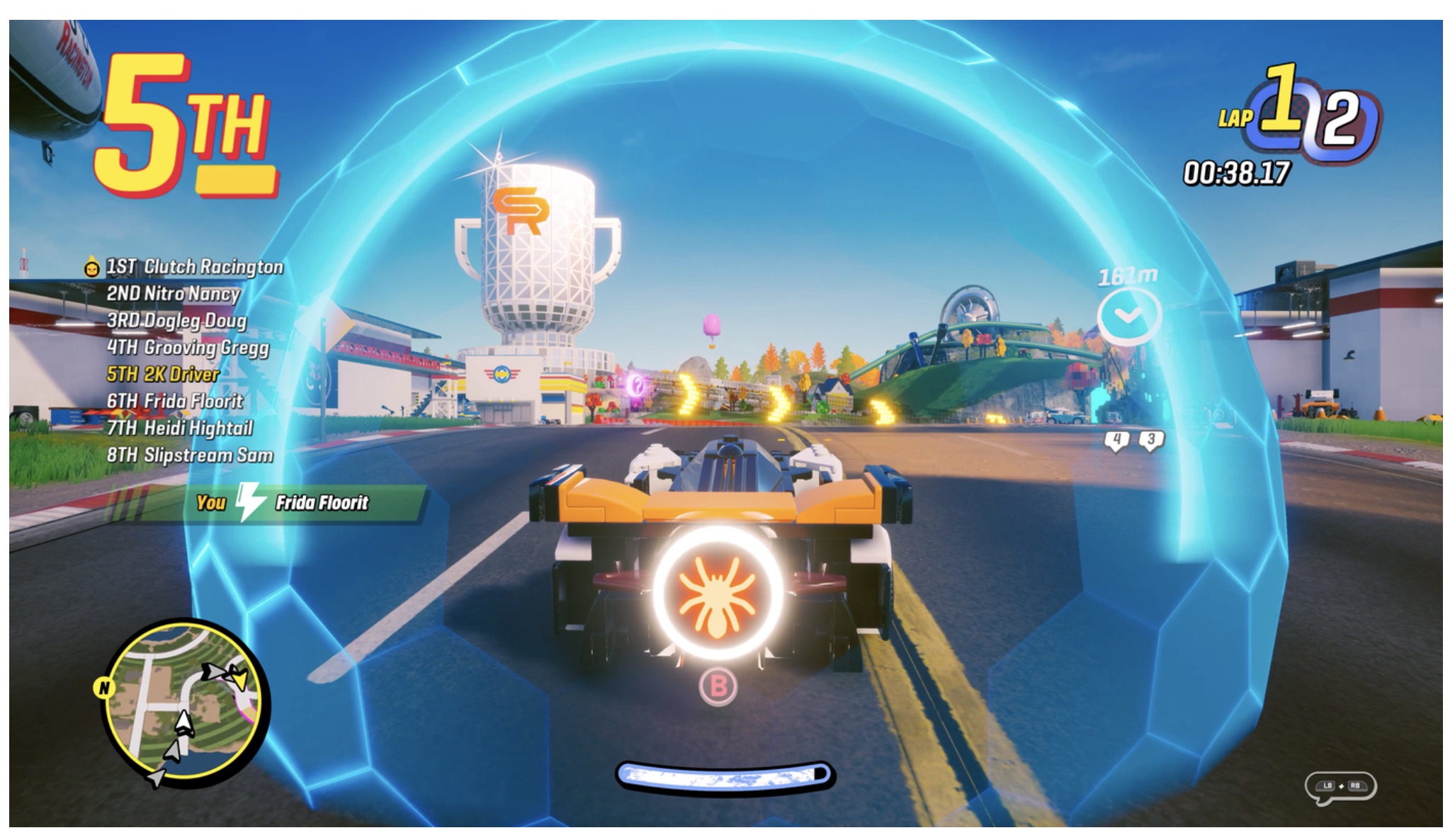 It is confirmed that the new Lego racing game will be called Lego 2K Racing. We reported this a little while ago, but IGN has not gotten on board. The name is confirmed. That was not the only thing that was established, though.
There had been speculation for a while that the latest Lego racing game would be an open-world title, but now we have it confirmed. The game will have an open-world setting allowing players to race in many different environments.
It will also have some interesting customization features that will fit perfectly with the nature of being a Lego game. In total, this might be one of the most exciting Lego titles to have come out in a while.
The game results from 2K interactive wishing to increase its racing and motorsport game catalog. With this in mind, they reached out to Lego as a possible collaborative partner, and this title is the result of their efforts. From the looks of the game, it will be a great game for both companies. This will also be one of the first non-licensed Lego games released in a long time.
This Lego game is going to give you loads to do for something that is based around racing. For one thing, you will have access to an open world. That means there will likely be some element of exploration and scavenging throughout the world. It also allows the devs to add side missions and extra content to the game.
Your primary function will still be racing, but it does not as simple as it sounds. The Removed IGN article shows off more about Lego 2K Racing had gone out of its way to highlight that you could use multiple types of vehicles.
This included cars but also mentioned motorbikes, off-road vehicles, and even boats. The only thing that hasn't been mentioned so far is any type of flying vehicle like a helicopter or plane.
This diversity in the types of vehicles you can use will be an interesting facet of the game. Only time will tell how you can switch between your vehicles, whether by a switching menu or by walking from one vehicle to another in the game. It might also be fun to see how people might use different vehicles for different races.
You can build your vehicle with Lego bricks, and it appears to be one of the game's central features. The initial leak did not delve too deeply into this, but it gives us some things to consider regarding how this might work in the game. So let's go ahead and see how they might mix car customization and Legos.
The only thing that we have been given on this feature so far is that the game will allow you to customize vehicles. It specifically says that the player will have access to more than 1000 pieces or bricks to be able to customize these vehicles. This is also listed explicitly as a diverse customization system which might tell us a few things about it.
For one thing, the customization that we can see is someone choosing the color palette for the bricks on their car. The bricks that we can see here are a range of colors, and we can see a few other tabs that include options like a clear bricks tab and others. Of course, this person designed the car to look like a cheeseburger, giving you some idea of what can be done.
I also strongly feel that you can modify your vehicle's performance by swapping out different parts. There is no confirmation on this as of yet, but it is a common facet in most car-related games. I am just interested in what it would be like when you do this in a Lego game. The Lego version of suspension and a rear spoiler will probably be different than that of your average motor racing game.
But of course, this probably leaves you with the question of what cars and other vehicles you will be customized with these functions. Well, that is what we are going to be looking at next.
There is no official vehicle list yet, but the Removed IGN article shows off more about Lego 2K Racing gave us some hints about what we can expect to be seen in the game. The first of these is actually one that I mentioned earlier in the article.
It is a fact that the game will have multiple vehicle types that will range from standard cars to off-road vehicles to boats. We will also know that these can vary in shape and size because of the aforementioned cheeseburger car. This also seems to be an indication that you can build your car or other vehicles.
The second big indicator we could expect is a list of other games from which this title will borrow. Included on that list were games like Lego city and Lego creator. The list of potential vehicles also included real cars like the F1 LM and McLaren Solus GT. With this wide variety, I think that there will be something in the game for everyone to play with.
This list of vehicles will likely expand as we learn more about the game and what the devs have in store for us. There may be another way to acquire new vehicles, and it will be interesting to see how they implement it in the game.
It is an unfortunate aspect of gaming today that many publishers want their games to follow a live service model. This is unfortunate because most people don't actually want that, and it has killed off numerous titles.
The compromise to this is the battle pass or year pass system, which is what Lego 2K Drive will have. There is currently no detail of what this pass will do other than it is entitled the Drive. I think we can reasonably guess what it will do for the game and how you can use it.
My first feeling is that this pass will be used to provide players with access to more vehicles for them to use. These won't be available in the base game, but judging by the roster of the game, they could come from any number of different sources. This would be a good use of a pass like this for the player.
I also think it would be possible for the Drive Pass to add two other features to the game. One of them is that it could add more parts for players to customize their vehicles with. The second is that it could have more types of races, possibly changing things up for players that grow accustomed to the standard in-game races. These would both be great additions to the game at a later date.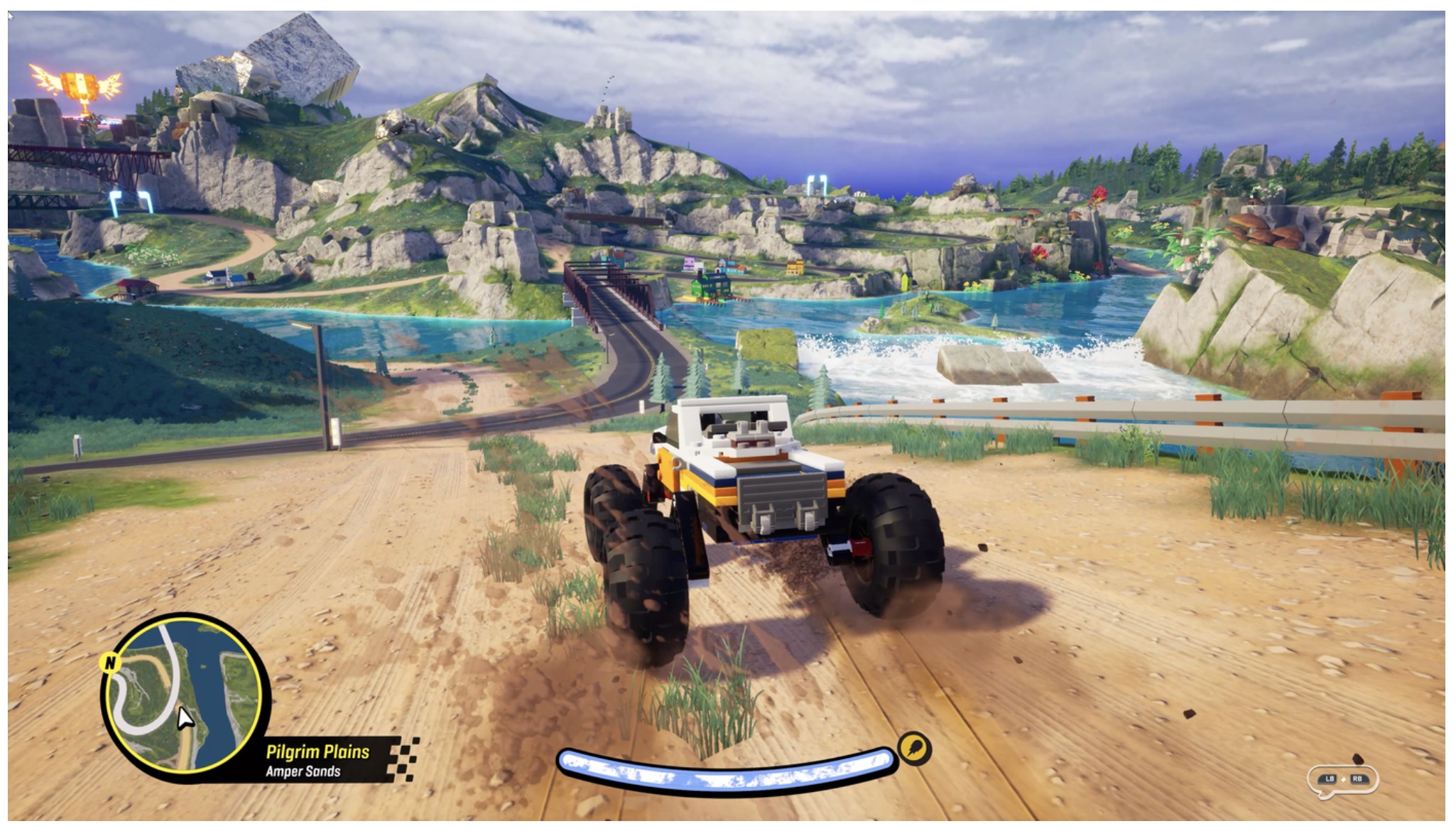 Of course, whenever it comes to a racing game, the quest always turns to whether there will be multiplayer or not. Well, the good news is that Lego 2K Drive will have a multiplayer component to it. As a matter of fact, the game will have two different multiplayer components, so let's go ahead and take a look at both of them.
The most prominent part of the multiplayer is undoubtedly going to be it is online multiplayer. The online multiplayer will let up to six players participate in the same game world. The article mentioned that there would be options for both co-op and competitive multiplayer. This is interesting as I have no idea what a six-person co-op race would look like, but it sounds very ambitious.
The second multiplayer aspect of this game is the fact that it will have a couch co-op split-screen. While I imagine you can play this offline like most split screens, there is an interesting interpretation of the wording. You might also be able to split screen while in online play, thus allowing two players locally while connecting to four others that are located elsewhere.
Like most games today, this one will receive multiple additions when it comes out. This is obviously to encourage preorders, but that doesn't mean there might not be something good in them, so let's go ahead and look. Currently, there will only be three additions for people to choose from, but we only know about two.
The first of these is going to be the standard edition, and this sounds like it will be the standard game. It will be released for $69.99 on PS, and it will be $59.99 everywhere else. I have no idea why it is more on PS if it is the same edition, but it is up to them to decide.
The second version of the game we learned about is called the awesome addition, and it will have more for players. For one thing, it will include a new vehicle, not in the standard edition, and a vehicle flair. This game version will also give you access to the drive pass for one year. Given that we don't know how much the drive pass will be, this could be a good deal, given that this version will cost $99.99.
It is a bit difficult to say why the IGN article was taken down, but I guess it had the info they didn't want the general public to know yet. The snippets we have been using have been from Resettera, and why while it is good info, it is not the whole article. There are pieces of information that are missing, and those might have been the reason that the sign article was taken down.
It is possible that we could see the article put back up at a later date, or they may put a new edited one up soon. Either way, this gave us a great new look at the game, and I am excited to see it progress. We will be sure to keep an eye on it in the future so that we can let you know if any more details come out.
That is all we have on Removed IGN article shows off more about Lego 2K Racing.
While you are here, why not check out our article on F-Zero GX Remaster Could Be On The Way.
Good job! Please give your positive feedback ☺️
How could we improve this post? Please Help us. 🤔