Recent rumors are causing quite a stir in the gaming community, suggesting that Paramount Pictures is venturing into the realm of video game adaptations with the iconic '90s series Twin Peaks. According to these whispers, a dedicated development team has been brought on board to explore this intriguing project.
---
Summary
Paramount Pictures is rumored to be exploring the development of a video game adaptation for the iconic '90s series Twin Peaks.
Clues from artist and game designer Edward Dennis's resume have ignited speculation about this potential project.
The nature and details of the Twin Peaks game adaptation remain veiled, leaving the gaming community eager for official confirmation and wondering about its form.
---
The first inkling of a potential Twin Peaks game adaptation came to light thanks to a vigilant user. The user is going by the moniker CharlieAllnut. CharlieAllnut stumbled upon the resume of artist and game designer Edward Dennis. He mentioned collaborating with Paramount Pictures on a mysterious venture linked to Twin Peaks.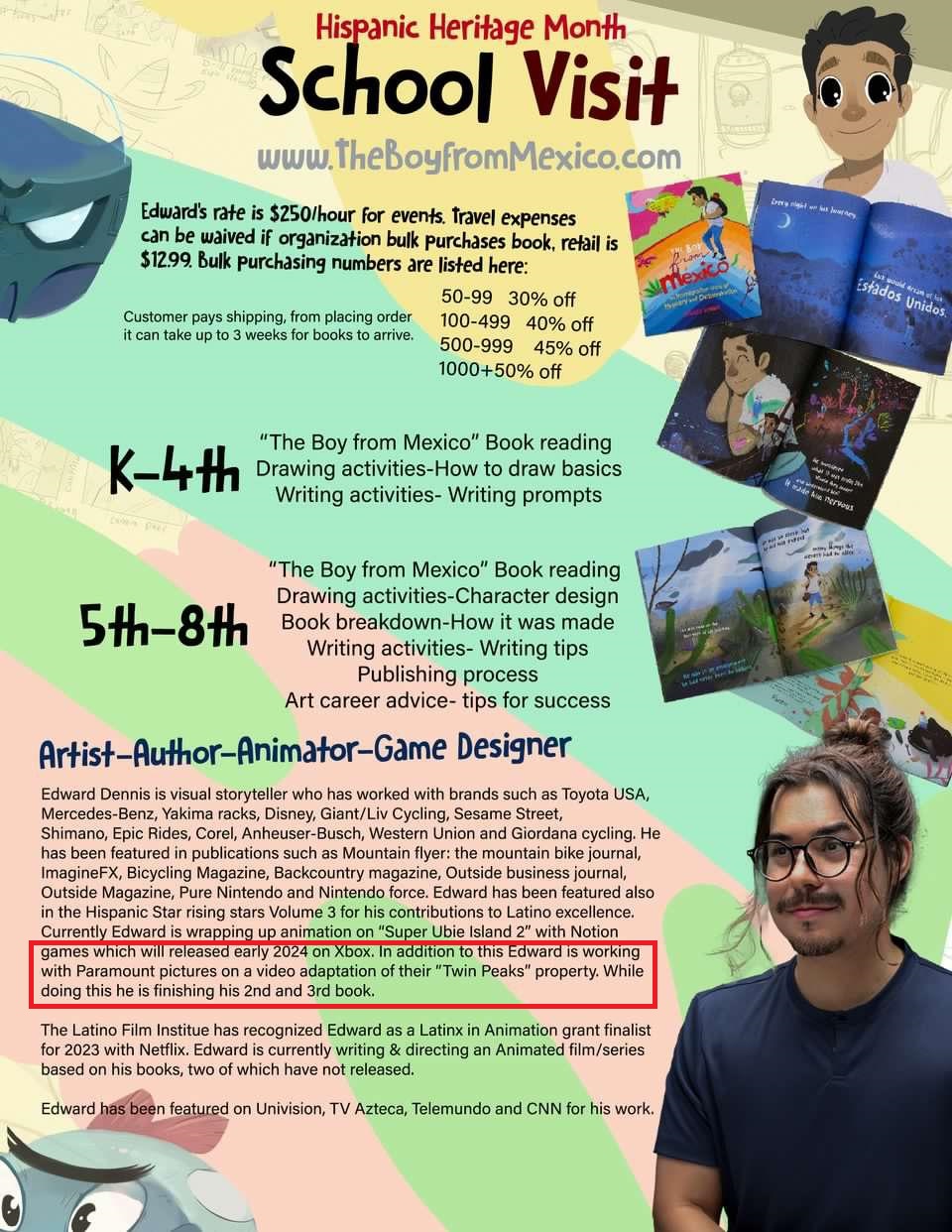 As of now, details regarding this Twin Peaks gaming project remain shrouded in secrecy. It's conceivable that the game is still in its early stages of development. Thus, this means an official announcement might be some time away.
The nature of the adaptation also remains uncertain. Whether it will be a full-fledged video game, a mobile gaming experience, or a crossover DLC with an existing popular game. Fans sure are excited.
Furthermore, for those unfamiliar with Twin Peaks, it's a quintessentially '90s American TV series. It is known for blending mystery, horror, noir, and comedy elements. In addition, all these were under the distinctive direction of David Lynch.
The show swiftly gained a cult following, leaving an indelible mark on modern cinema, television, literature, and gaming. Moreover, Twin Peaks inspired renowned gaming titles like Silent Hill, Deadly Premonition, Alan Wake, and even Link's Awakening.
Surely, Fans and classic lovers are excited about this latest development. Your thoughts on this matter are greatly appreciated; kindly share them in the comments section and our social media handles.
Next Up: Rumor Suggests New Mass Effect To Ditch Open-World In Classic Format.
Good job! Please give your positive feedback ☺️
How could we improve this post? Please Help us. 🤔