Six Days In Fallujah has been delayed again, as confirmed by a tweet from The Insider. The tweet contains an explanation for why the delay has happened, but there could be more happening than that. So let's break down the official tweet and why this game has been delayed.
Six Days in Fallujah has been internally delayed to 2023. We will get an official update before the end of the year. Game is making good progress, but needs more time in the oven. pic.twitter.com/vihBxU9jK8

— The Insider (@TheReaIInsider) September 14, 2022
The Real Insiders tweet was short and to the point, but we got some new information. They claim that the game Six Days In Fallujah has been delayed because it needs a long time to develop. This timing is probably why the game has been delayed, but something else might be happening. The tweet says it has been delayed but fails to list a reason other than needing more work.
The release date is now set to be sometime in 2023. But we have not been given an exact date for this game. This lack of confirmed release is probably because the game was moved back to 2022. This hesitation is after the game has been canceled, so the devs are probably hesitant.
There are probably a few items that need this level of development on any game. Six Days In Fallujah has more history with this than most games. To understand why this, we will look at Six Days In Fallujah and how it has developed.
Six Days In Fallujah is an exciting and highly controversial game. It has been in development since 2009. The game is listed as being set in the actual battle of Fallujah, which occurred in 2004.
The game is a First-person shooter and puts you in the shoes of people involved in the battle. It is often promoted as a retelling of their stories with their input. In addition, these stories are stated to come from marines, soldiers, and civilians in the city at the time.
The game has advertised several features to draw gamers in other than the story. The game was originally supposed to have fully destructible environments, much like Battlefield: Bad Company. This mechanic does not seem to be a fundamental part of the game anymore, as now they are heavily advertising the use of the new squad control system. This feature makes it easy for you to direct and control your ai squad so you can set up tactical fights.
Another gameplay mechanic was and still is supposed to be one part innovation and one part story. The idea of this mechanic is that the map is supposed to rebuild itself every time you play randomly. This mechanic is supposed to give you the same sense of unease and tension that soldiers would experience in the field. I don't know if that is how it will feel when the game comes out, but it is an exciting experiment.
This game has been developing since 2009, so many changes are expected. It has been more than a decade since the project was started. But these changes weren't all influenced by time, as the devs suggest.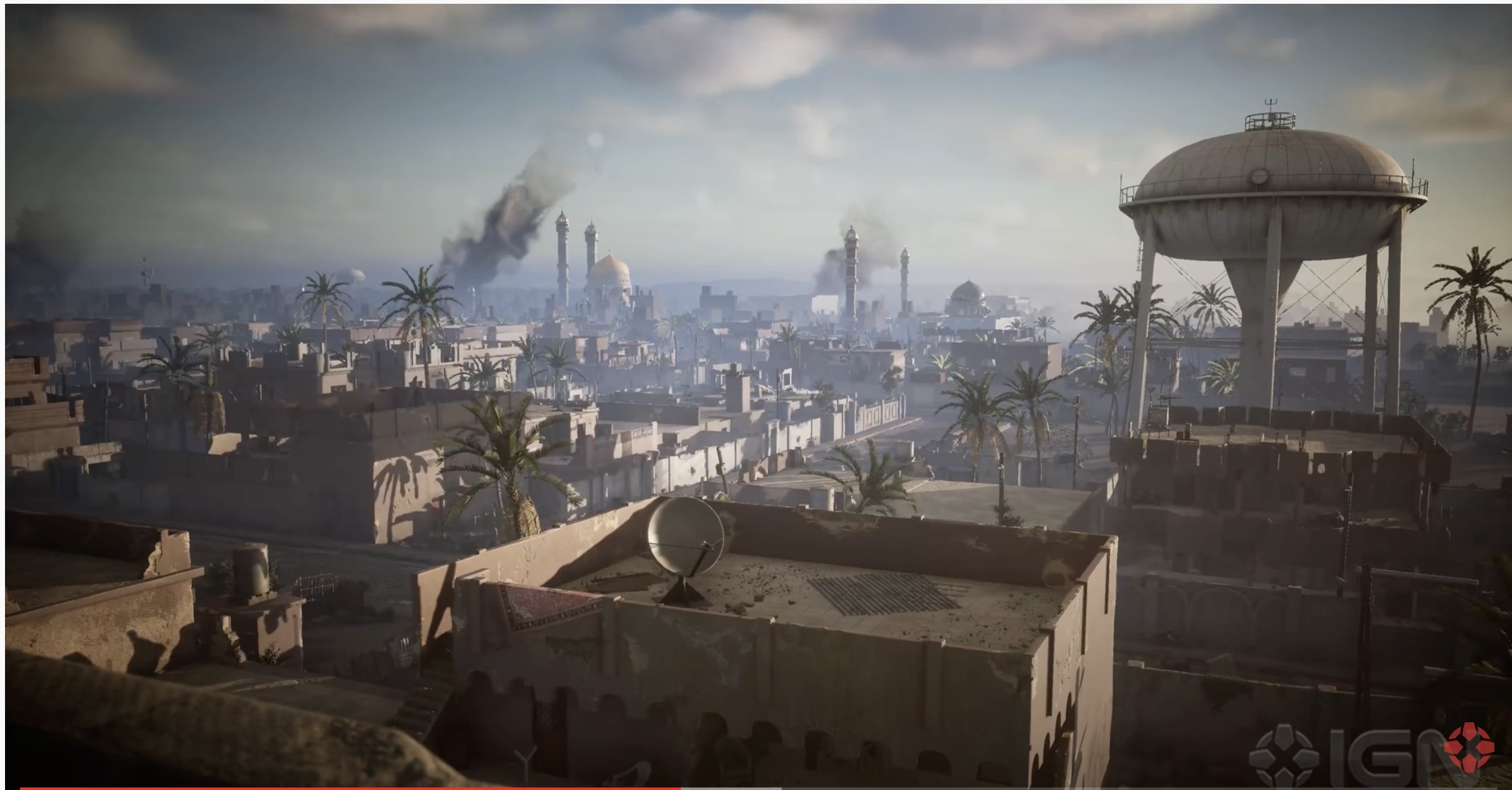 Part of the delay is undoubtedly due to the changeover in focus on the game's mechanics. Destructible environments have always been an ambitious thing for game companies to attempt, and very few have ever made it work. It is not surprising to see it dropped, but it is not like the replacement that they picked sounds easier to implement.
The squad control system that they are trying to implement in the game has been stated to have two goals. They want the player to be able to control and issue orders to their squad in real-time, sometimes even trying to make something complex out of the orders. Their second goal was to make this as intuitive as possible and flow like regular combat.
The same thing can also be said for the map rebuild system. That takes much time to code and even more time to test. After all, the program must assemble brand new buildings and maps every time you boot up the game. So there is a good chance that this also contributed to the delay.
To be honest, though, there is a good chance that this game's 2nd delay has to do with the same thing that delayed it the first time. The thing that did all of this is the controversy that surrounds the game.
The controversy for this game started back in 2009 when it started development. The big problem was that the concept for the story was not well received as it was still close to when the actual battle had happened. But the developers thought it was worth making and got studios interested in the project.
This initial approval fell through when the devs were forced to discuss whether white phosphorus would be used in the game. They had no plans of implementing it as a part of gameplay but said it might be referenced in the story. Pressure from this, among other things, got the game canceled.
This is Six Days In Fallujah's second revival and had been going strong until midway into 2021. In an interview, Peter Tamte made some comments in interviews that had not been received well by veterans or the general public.
Mostly centered around how the game would show the real stories of people in the siege but remain apolitical, he also commented on how few people would want to play an Iraqi civilian, which made many questions about how many of those interviews would be used in the game.
The Six Days In Fallujah could be a way to tell a very real even to new audiences and help them understand more about it. But, unsurprisingly, so many people don't believe in it. If it is done poorly, it will be just another generic shooter, but this time with the added distaste of using real people from recent events. Only time will tell what the game will be when it releases, but let's hope that the devs are using the delay to make good decisions.
While you are here, why not check out our article on the Judgement Games getting rated for PC?
Good job! Please give your positive feedback ☺️
How could we improve this post? Please Help us. 🤔