Sony's brand new game Ultimate Sack Boy is coming to Mobile with the latest upgrades and modifications from its sequel Run Sack Boy Run. Recently a trailer about Ultimate Sackboy on Play Store shows that the new game will be available for iPhone and Android. Sony hasn't provided any details on the game yet, but thanks to Google Play, we can see what it looks like so far.
Exient, a creator of the Lemmings Puzzle game and Umaemon's Adventure games, is publishing the new game Ultimate Sackboy. While these are the only games listed on Exient's Play Store account, their Wikipedia article reveals that they have a far more broad portfolio going back at least to 2002, when they released Total Soccer.
Sony Ultimate Sackboy On Play Store: Everything We Know So Far
Ultimate Sack Boy is a 3D game similar to the run-of-the-mill, side-swiping endless runner games like Subway Surfers and Sonic Dash. This time they published for Android and iPhone platforms.
Ultimate Sackboy features an obstacle racing competition in which participants compete on a specified course. Players must run, rush, slide, and jump to overcome the obstacles. As the player progresses, new tiers are unlocked, allowing the Sackboy to explore a wide range of gorgeously woven pathways, from vibrantly embroidered race tracks to paper-crafted library halls.
From the trailer, we can say that Ultimate Sackboy will be free to play and contain microtransactions. After being pushed down by a hurdle, players must pay in-game cash, view advertising, or spend gems.
The gold 'Coin' money appears to be the most frequent coin in the game. It appears to be the most frequent award for finishing courses. Gems are a type of in-game currency, mostly paid, based on how most similar free-to-play video games handle in-game currencies. Knowing that you can see an advertisement for revives, it's pretty clear Ultimate Sackboy is free to play alongside microtransactions.
Each race in the game gives you a race bag. These are boxes that occupy one of four inventory spaces. It takes time to acquire race bags.
Some may be completed in five seconds; others could take hours. The bags have reward bubbles, including crafting supplies and other rewards. When you open a bag, it contains four bubbles. You get craft materials and/or cash when you pop an uncolored bubble.
In the colored bubble, there is a costume component. Race bags can take five seconds to open for the first time. However, the fifth one can take three hours, while a Winner's Bag can take up to 8 hours.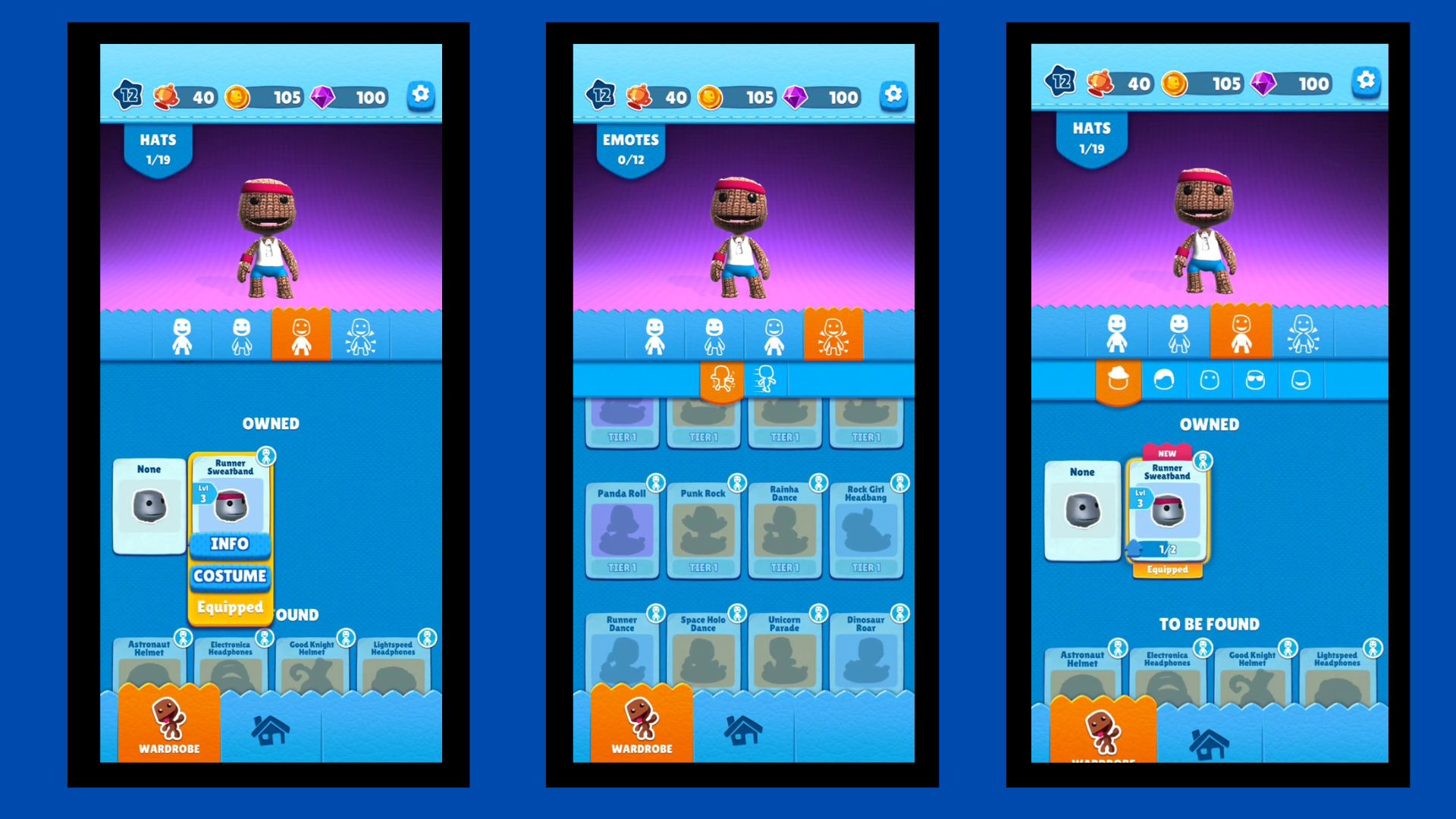 Like previous entries in the series, it allows the player to personalize the Sackboy. You may obtain costume pieces by unlocking race bags or finishing daily racing to get one outfit item the next day. Crafting resources and identical costume parts can level up costume components.
The Daily Duel would be a daily challenge within Ultimate Sackboy. This is a race match that gets available after three matches every day. You receive a sack when you complete the race that occupies no slots. Your opponent's outfit item is available in the sack.
Ultimate Sackboy has so far received varied comments, with some condemning it for resembling Subway Surfers. While some praised the game, labeling it "funny" and "loveable." We will update you on any further updates about Ultimate Sackboy on Playstore.
Are you looking forward to Ultimate Sackboy? We'd appreciate your thoughts in the comments box below.
Thanks for stopping by; meanwhile, you can also read our most recent gaming news here: Falcon in Halo Infinite is Actually Flyable
Good job! Please give your positive feedback ☺️
How could we improve this post? Please Help us. 🤔