The star wars franchise is one of the most influential in history. Ranging from movies, shows, books, and games, it has a massive effect on online culture. In May this year, Electronic Arts teased a new entry in the Star Wars Jedi Survivor series. Although that announcement lacked a release date, a recent leak from Steam may have revealed the actual Star Wars Survivor release date.
---
Summary
Steam page leaks show that the release date of Jedi Survival Order is March 15.
This leak also details the Pre Order bonuses that players can receive upon the game's release.
---
The latest information comes from TribufuFuba, who discovered a Steam listing for Star Wars Jedi Survivor. The game's release date was mentioned, but it has been removed as of the writing of this article. But the internet was quick to save the image with the release date. According to the leak, the Star Wars Jedi Survivor release date is March 15, 2023.
Star Wars Jedi Survivor releases on March 15, 2023
by inGamingLeaksAndRumours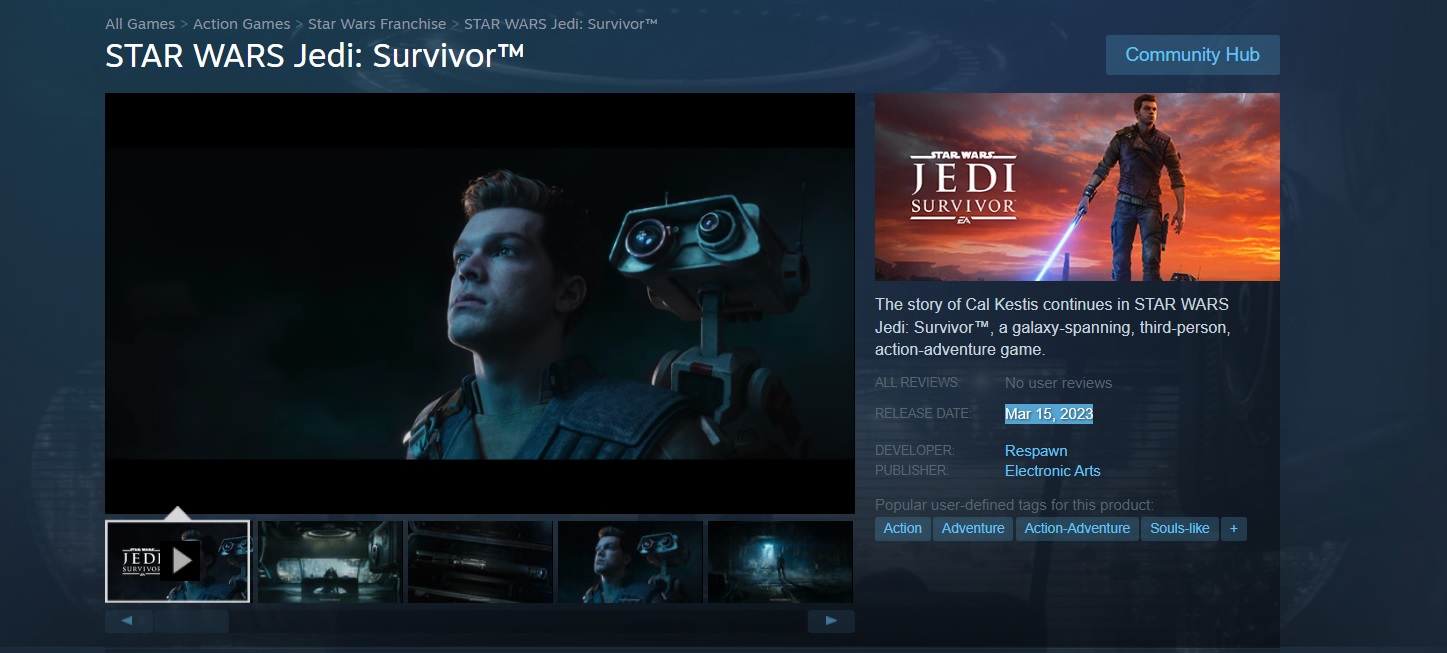 Furthermore, the Steam listing also included information about two types of pre-order bonuses, but as of right now, it has been removed. You will have two choices to pre-order the game: the standard version or the deluxe version. The standard version will include three bonus items:
Hermit Cosmetic
Hermit Lightsaber Set
Combustion Blaster Set
The deluxe will come with six bonus items:
Scoundrel Cosmetic
Rugged BD-1 Cosmetic
DL-44 Blaster Set
Rebel Hero Cosmetic
BD-Astro BD-1 Cosmetic
Rebel Hero Lightsaber Set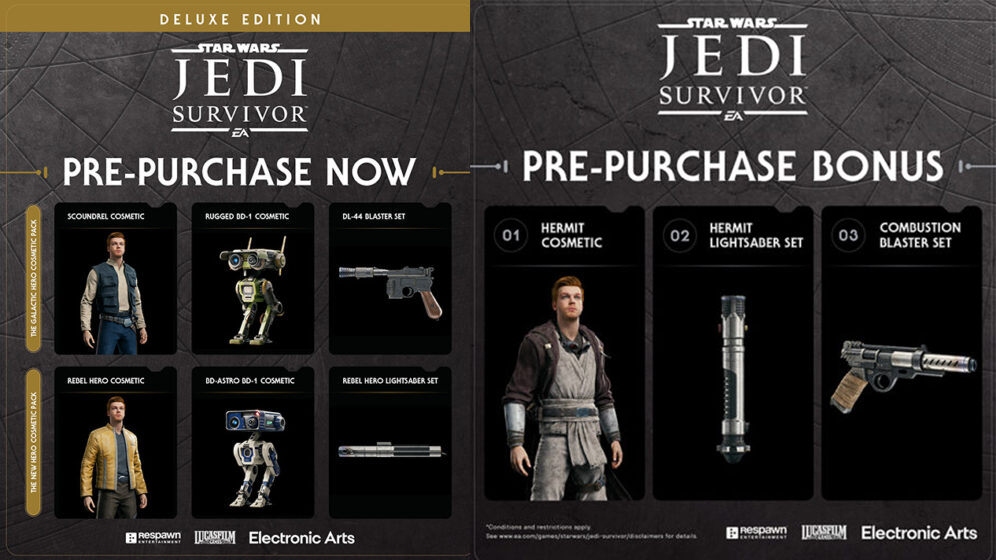 The game's timeline is 5 years after the events of 2019's Fallen Order. The protagonist is Cal Ketsis, who continues to live his life as one of the last Jedi left in the galaxy. Jedi Survival Order has big shoes to fill as Jedi: Fallen Order reached a peak of 21 million players across all platforms and cloud gaming services.
Although the official announcement of the game shared very few details, fans expect more showcases during this year's The Game Awards. Until then, take this release date with a grain of salt, as it may be subject to change, which is why it has been removed from the Steam page listing.
That is about it for the upcoming Star Wars Jedi Survivor release date. Do share your thoughts and opinions with us in the comments section below.
If you'd like to read more about gaming, here's an article for you: Candyman's Tony Todd Teases Venom for Spider-man 2.
Good job! Please give your positive feedback ☺️
How could we improve this post? Please Help us. 🤔